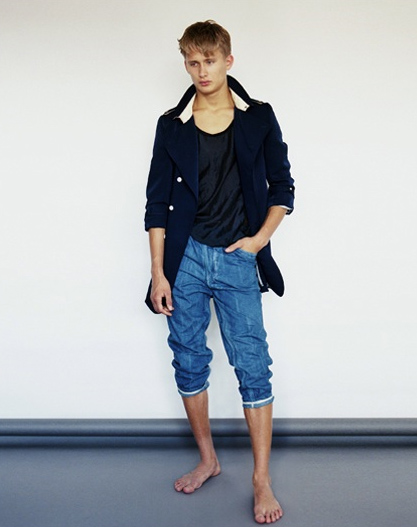 Pin
Origins
This coming season, Olivier Borde [Garde-Robe] debuts its first spring collection. Behind the new label is Olivier Borde, who studied fashion in Montpelier, France before going on to become the Creative Director of ICHTHYS in Paris. Moving to London in 2004, Borde "co-founded and co-designed the Charles Anastase 1979 line.  After parting ways with Charles, Borde began to work on his own menswear collection.  Collaborating with his boyfriend/partner, Heath Callender; who had worked in New York City as an Art Director and stylist, they "decided to dive right" in.  Their first venture together would include doing a collection for the Festival d'Hyeres.  This venture would result in Olivier Borde's debut fall collection.
The Partnership
A creative partnership is not for everyone, but somehow Borde and Callender find a way to make it work; complimenting each other perfectly and drawing upon each other's strengths.
The Fashionisto: How does your partnership work?
Heath: In the beginning, we discuss the influences that are dictating the next collection. We spend time discussing various photographers, artwork and sometime historical time frames. From there we begin to form ideas about what we think the collection will become, and then we begin to think of the contrast in volumes and proportions that we might want to explore.
Olivier: We both have similar aesthetics. However, we sometimes digress on certain thing, which I think helps the process, and at the same time we have a great give and take of ideas about certain aspects of the collection.
Heath: Olivier is the most gifted tailor and designer I have ever known and once he starts on a piece, he will come to me and we will discuss the shape, cut, color etc and from there the garment comes to its final form.
Introducing Spring 2009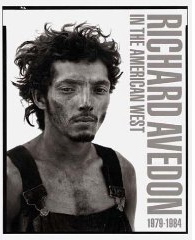 Borde's first spring collection is "inspired by the photographs of Mike Disfarmer and Richard Avedon's The American West project and book."  Inspiration was also drawn from the "world of the 'working class' and a bit of [the] hobo culture of the 1920's and 1930's in the United States."  Treating each season's inspiration as a filter, Borde and Callender reinvent "classic garde-robe pieces".  In pace with the times, the spring collection draws inspiration from an era long gone, but moves forward with cropped jackets, leggings and wide silhouetted bottoms.
Q&A
The Fashionisto: Who are your fashion role models?
Olivier: As far as designers Rai Kawakubo, Martin Margiela and Ralph Lauren.
Heath: Also all of our friends and collaborators.
TF: Which fashion magazines or websites do you read/visit regularly?
O: Fantastic Man, I-D, Dazed and Confused, Vogue Hommes, Paris Vogue, W, V, V man….this list could go on and on….
H: A multitude of various fashion blogs, men.style.com, The Sartorialist, The Cut (on nymag.com), NYT Style and T Style.
TF: If you could dress anyone in the world, who would you like to dress?
O: Johnny Depp & Tilda Swinton
For more information, please visit Olivier Borde [Garde-Robe]