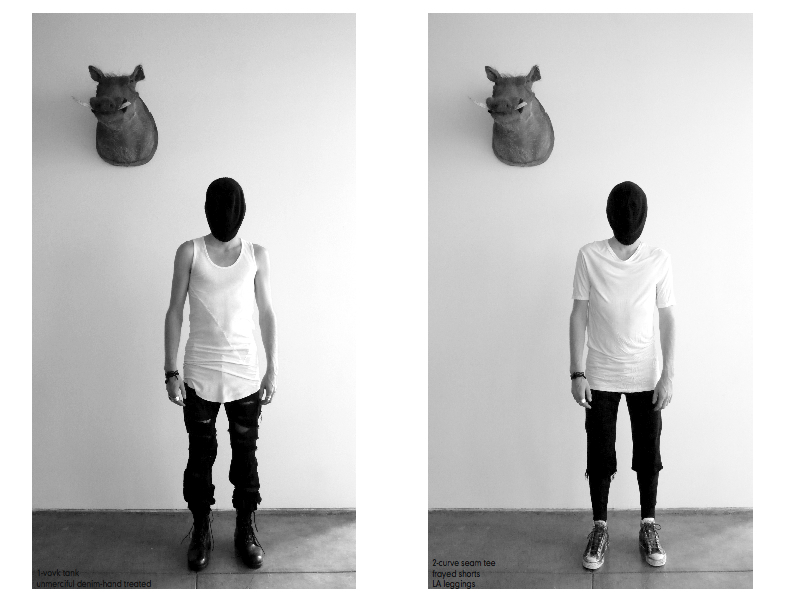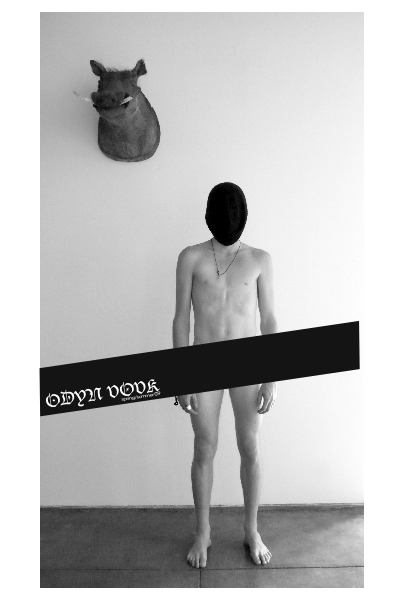 This upcoming spring, new label Odyn Vovk will be launching it's first collection.  Odyn Vovk is Ukranian in origin, meaning "One Wolf."  It is pronounced: Oh-Din-Vah-fk.  The sole designer behind Odyn Vovk is Los Angeles local Austin Sherbanenko.  When Sherbanenko decided to start the line, he went in head first.  He dropped out of school and dedicated all his resources and "every dime [he] had on making clothes," resulting in Odyn Vovk's creation.
Odyn Vovk's first season does not have a theme, because Sherbanenko did not want a particular story for his first collection.  He "designed the collection without the structured direction that a hard lined story would offer."  He "had a much more spontaneous approach.  Ideas would pop into [his] head and [he would] follow the ones worth following."  The collection's palette consist of black and white.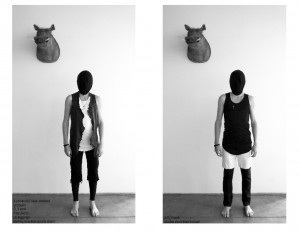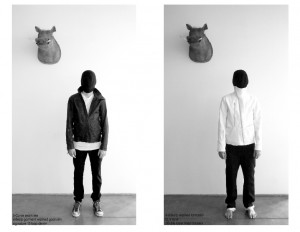 According to Sherbanenko, the lack of vibrant colors allows for an emphasis on the design and quality aspects of the garment.  "This collection allows each individual to use their imagination and point of view through the garments."  When asked the type of person he imagines wearing his clothing line, Sherbanenko explained, "I imagine the type of person who wears my clothes will look good in them.  They come from all walks of life, nothing to pigeon hole other than that."  The spring collection will begin shipping to stores late January 2009 to mid February.  Stay tuned for stockists and bookmark the official Odyn Vovk site.
Pictures provided by Austin Sherbanenko of Odyn Vovk