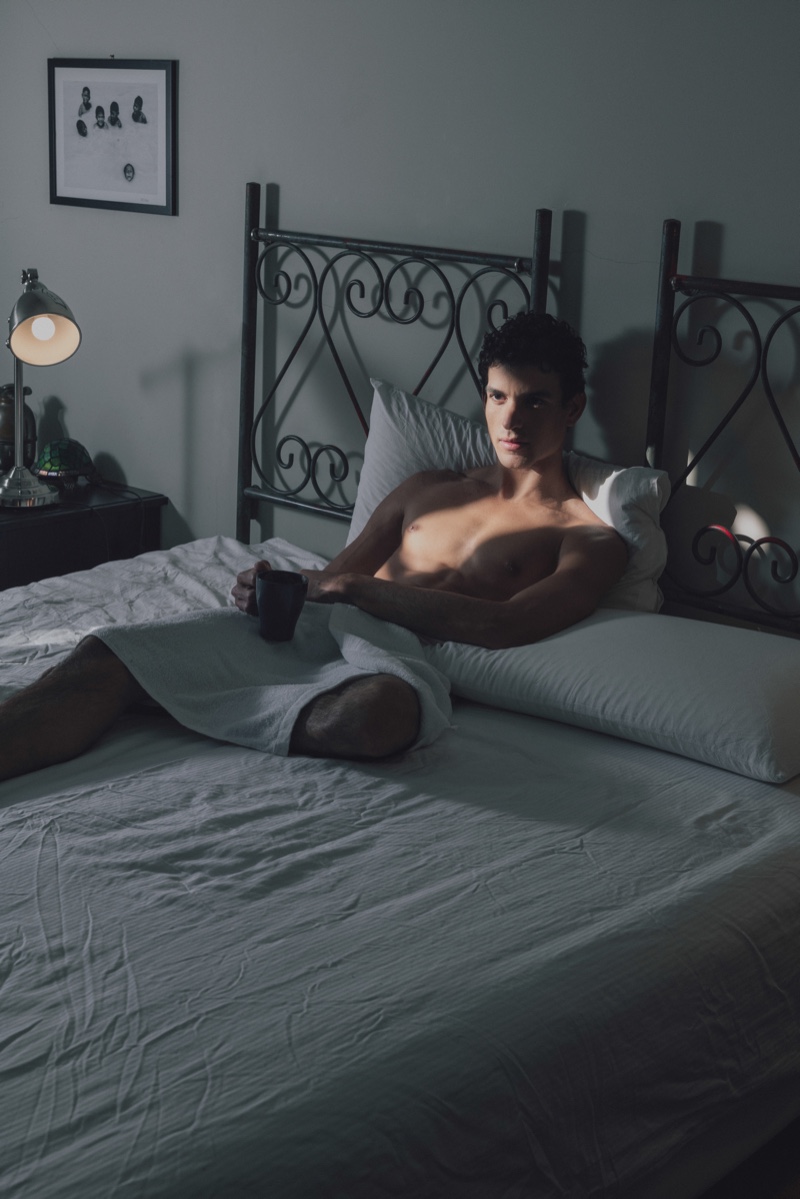 A large part of fashion's timeless appeal can be ascribed to how different clothing can transform a person. A new jacket or coat can represent a component of a person's personality or perhaps wholly change the impression that person leaves on others. In a similar vein, Grego (I Love Models/IMM Bruxelles) stars in an exclusive new story in which he assumes the identities of several characters. Grego collaborates with photographer Riccardo Lancia and stylist and art director Naty Kuprian for this particular fashion shoot.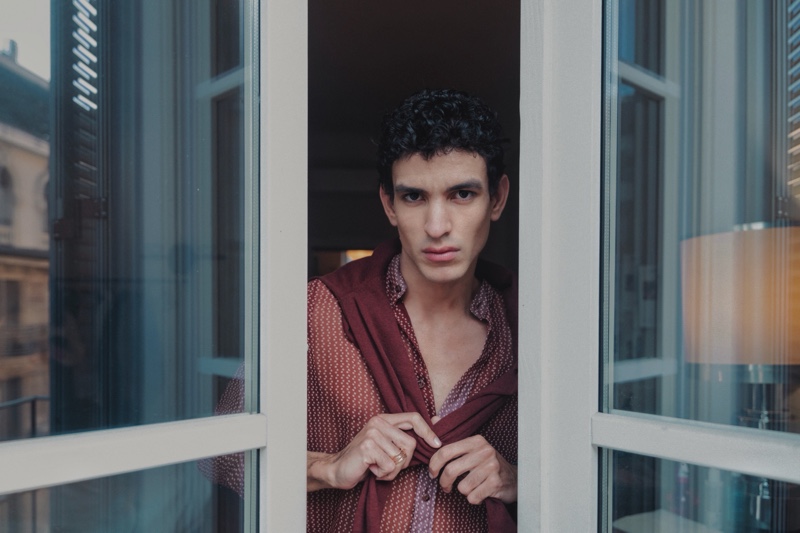 Naty Kuprian explains that "clothes can define our mood." The stylist describes how "You can start the day by waking up naked in your bed and end the night overdressed in a dance club." Similarly, Grego uses his clothing as a transformative cloak, channeling the personalities of many characters as he poses for photographer Riccardo Lancia. From gigolo to nerd, Grego engages varied personalities in a dashing fashion.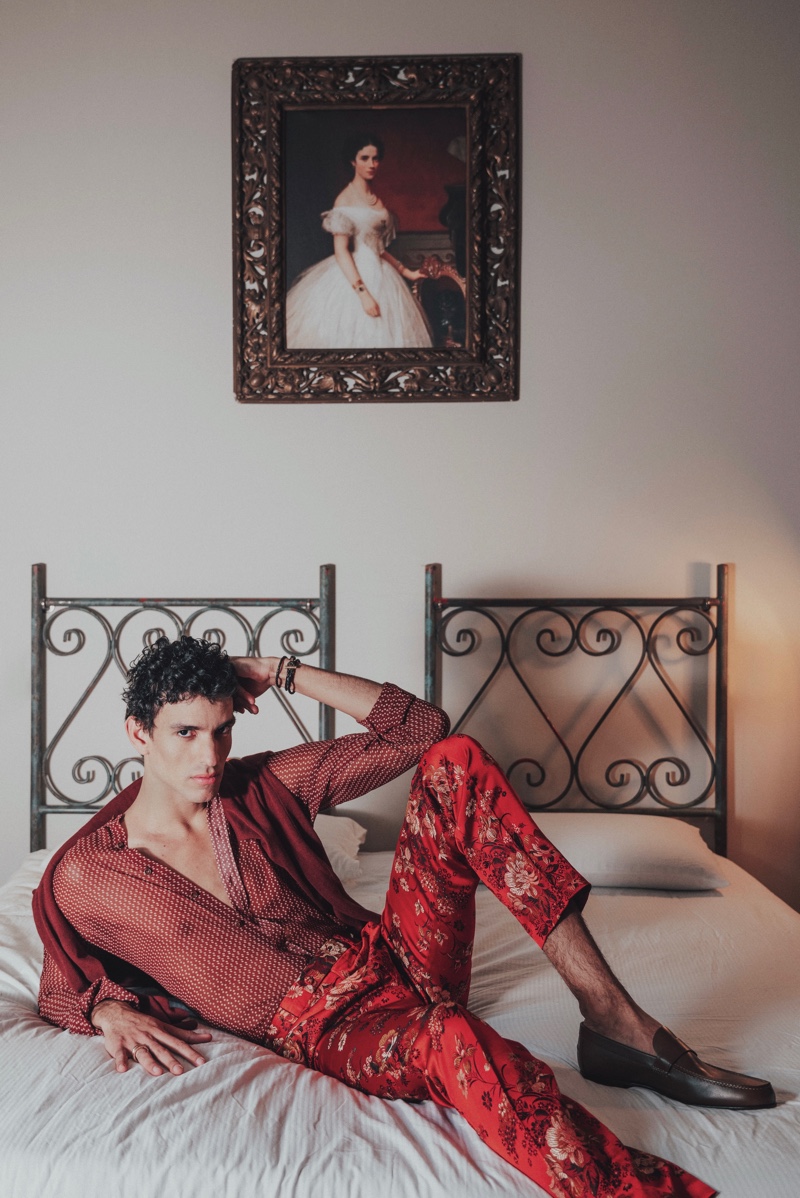 Kuprian dresses Grego in sophisticated outfits that emphasize tailored pieces and rich patterns. Although Yezael by Angelo Cruciani provides most of the fine suits and shirts, the finishing touches come from a diverse range of luxury labels, including Dolce & Gabbana, Hermès, and Thom Browne. Meanwhile, Grego transitions from one look to the next with Andrea Caserta and Siomara Medeiros grooming.