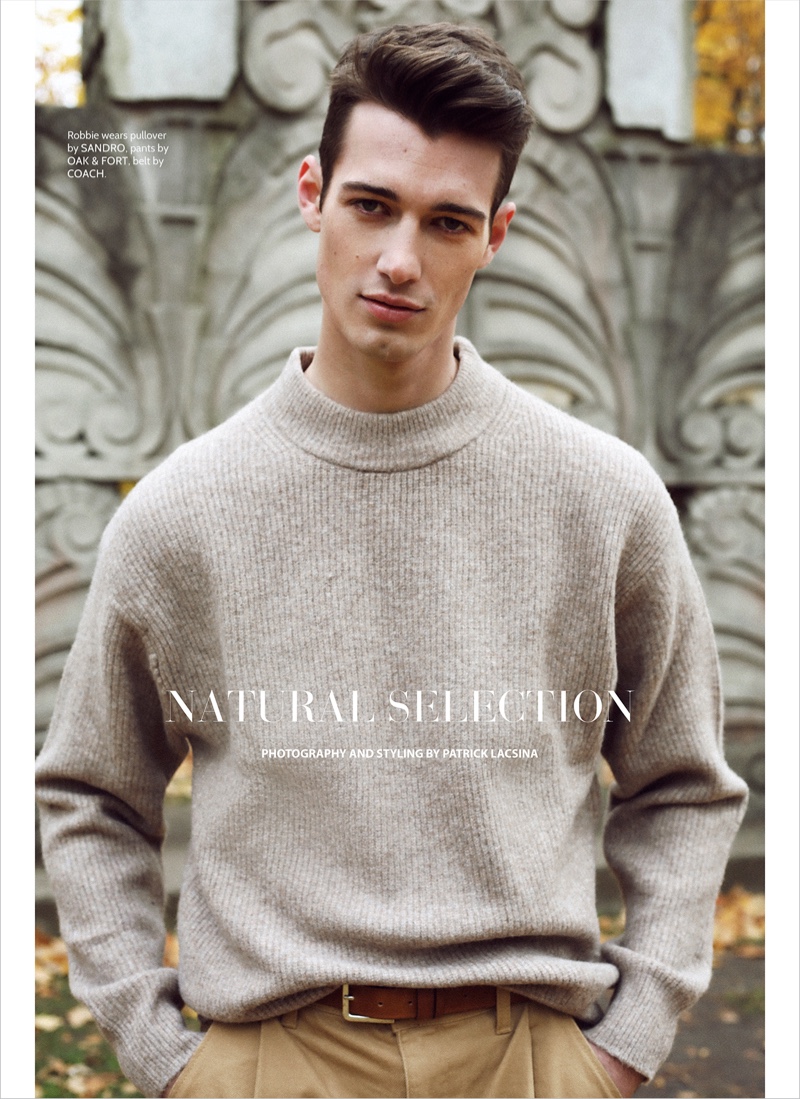 Patrick Lacsina makes time for a new story before the last leaves of autumn fall. For the occasion, the photographer focuses his camera lens on Robbie Beeser (Elite Toronto). In an exclusive titled "Natural Selection," Lacsina photographs and styles Robbie.
Lacsina takes us to the park for the occasion. Robbie poses for the camera and steals the show in warm, sleek ensembles. He exudes relaxed energy as he models classic menswear. Meanwhile, Mark Jordy Gonzales' (Judy Inc.) grooming has Robbie looking picture-perfect.
A neutral color story comes together as the perfect style proposal for the season. Jackets, sweaters, shirts, and more are among the ready-to-layer styles found in Robbie's contemporary wardrobe. Robbie inspires in brands such as Theory, Ralph Lauren, and Salvatore Ferragamo.