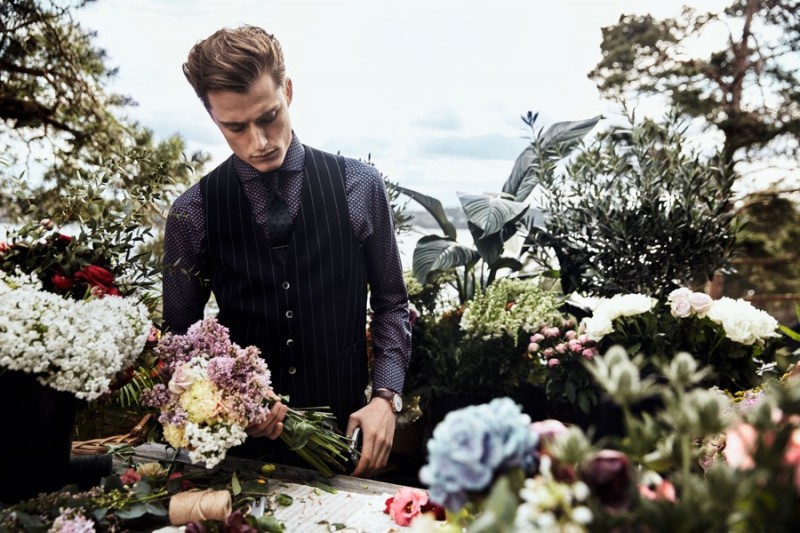 Eton delivers a fresh new, energized image for spring with its latest menswear collection. After unveiling a new logo recently, the heritage brand celebrates Scandinavian inspiration and Swedish craftsmanship. Setting the stage for a party of grand, stylish proportions, Eton lays out a wardrobe for its many guests with unique, distinct styles. Revealing the closets of its stylish men, Eton totes out its spring-summer 2016 collection.
How to Dress for the Dandy Occasion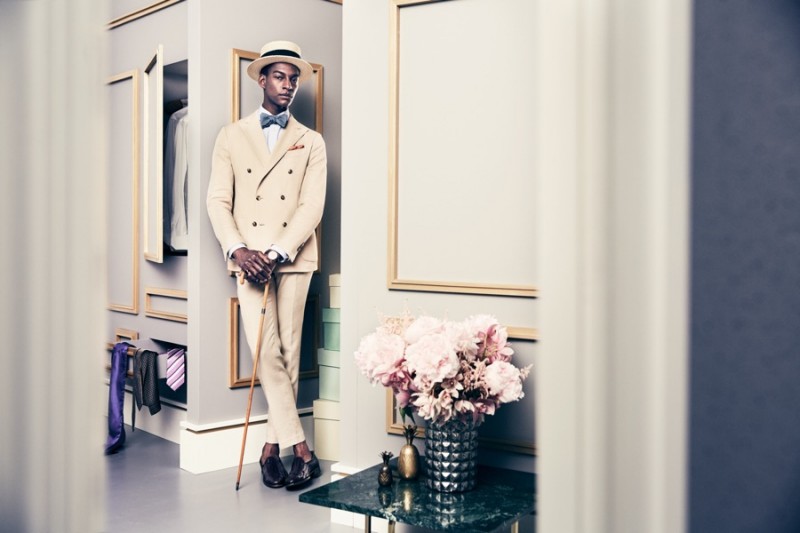 I Am Dandy–When it comes to celebrations, perhaps no one is happier to dress for the occasion than Eton's dandy. Model Ty Ogunkoya steps into the role with a style agenda that says that you can never be too dressed up. Cutting a dapper figure, Eton's dandy embraces a wardrobe of formal suiting and tuxedos. The impressive lineup is brought full-circle with the option of lightweight silk scarves.
How to Dress for the Sophisticated Rocker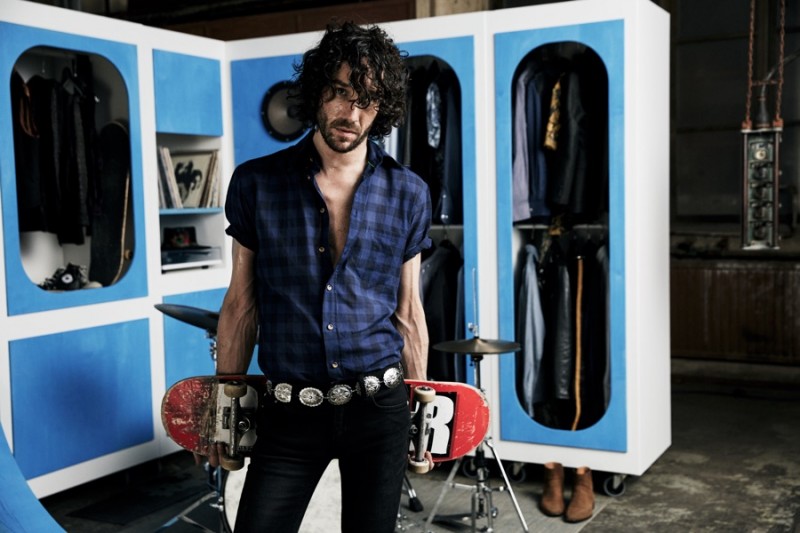 Blue Breeze–Eton celebrates the timeless appeal of the rock 'n' roll aesthetic with sharp, trim threads.  Swedish professional skateboard Ali Boulala links up with the label to model its cool new offering. Slim-fit denim jeans are paired with tailored suiting, modern waistcoats, patterned shirting options and Eton's brand-new range of short-sleeve shirts.