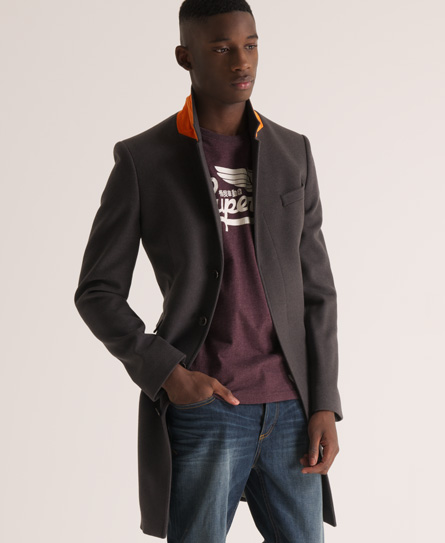 T-shirts are to men what shoes are to girls and you simply can't have enough of either.
There is a huge range of t-shirt styles on the market: some showcase intricate illustrations, some have quirky detailing, whilst others are quite simply plain and sophisticated.
The t-shirt you choose to wear usually depends on the situation you intend to wear it in. Many offices nowadays don't encourage their employees to wear suits; the dress code is instead smart/casual.
T-shirts are a great option for a smart/casual dress code. They can be worn with dress jeans and a smart blazer. This will in turn create a style that is smart enough for the office yet not overly formal.
There are many brands that offer various styles of tees. If you are looking for a something a little quirkier than your average tee, look to a designer brand. Superdry houses an assortment of men's designer t-shirts, all of which can be both dressed up or dressed down.
The men's designer t-shirts available can be sourced both online and in store. Superdry tends to be quite a small fit, however, so if you are looking online always check out the actual measurements of the garment.
If you want to create an eclectic look, opt for a tee with lots of illustration and colour. However, if you want something for the office, focus more on the fabric than the design. Team with chinos or dress jeans for a casual-cool style.
Long sleeved tees are also a great shout in the cooler months. These can be used to create a layering effect when worn underneath another t-shirt. Or if it too cold to wear a t-shirt, check out the superdry hoodies.
One thing is for sure: men's designer t-shirts will never go out of fashion. Wear them with anything and everything and make sure you have a variety in your wardrobe. They will be certain to come in handy for a number of occasions.