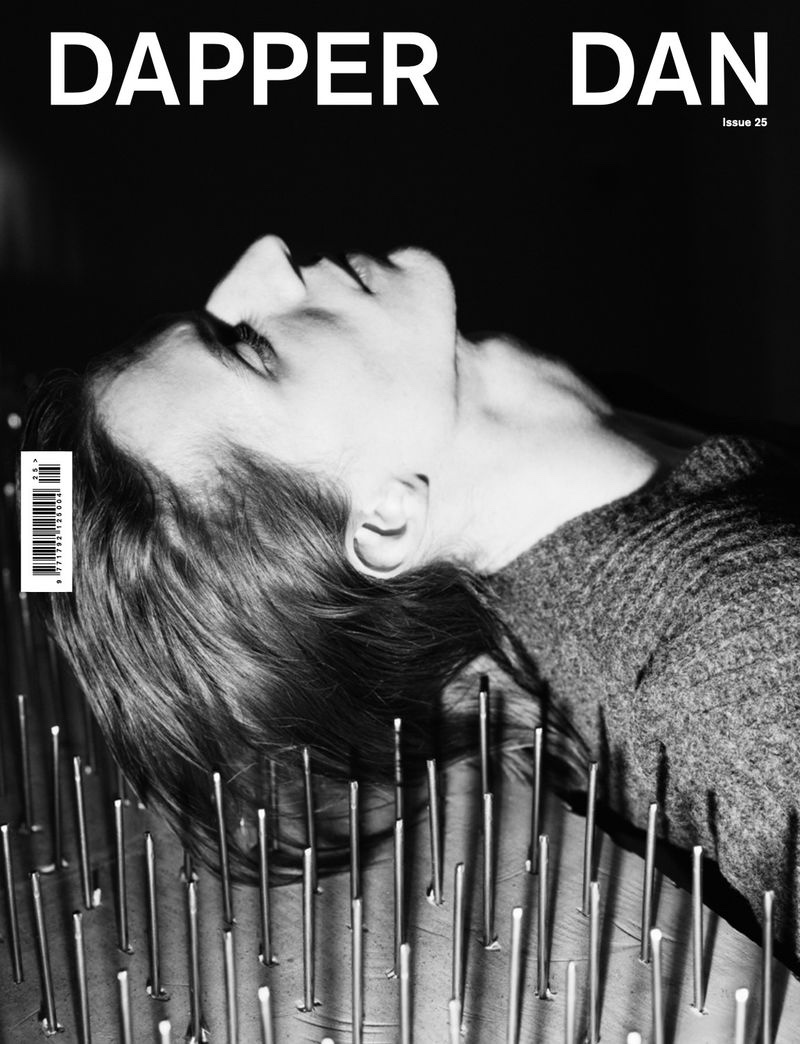 Model Xavier Buestel is back in the spotlight after hitting the streets of Paris in Louis Vuitton. With a daring black-and-white image, the French model covers the 25th issue of Dapper Dan. In keeping with the stunning shot, Xavier appears in the story "Bed of Nails."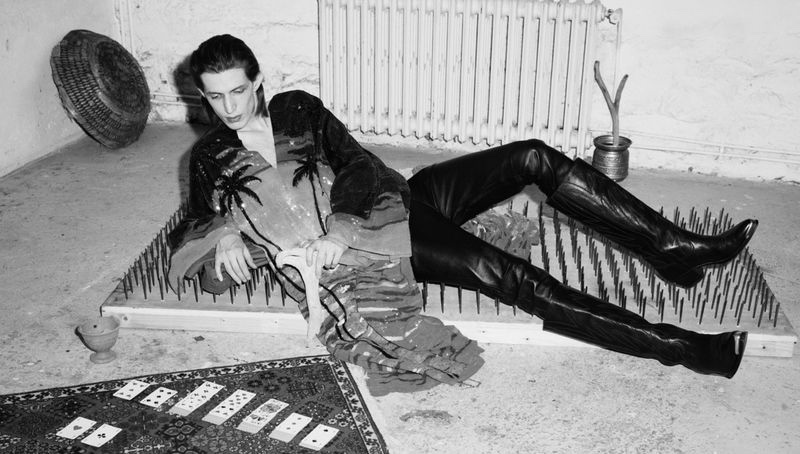 Xavier Buestel embraces a gloomy aesthetic for Dapper Dan, working with photographer Vassilis Karidis. In a sequence of black-and-white images, Karidis depicts Xavier navigating a bed of nails. Karidis also raises the set lights to create dramatic shadows.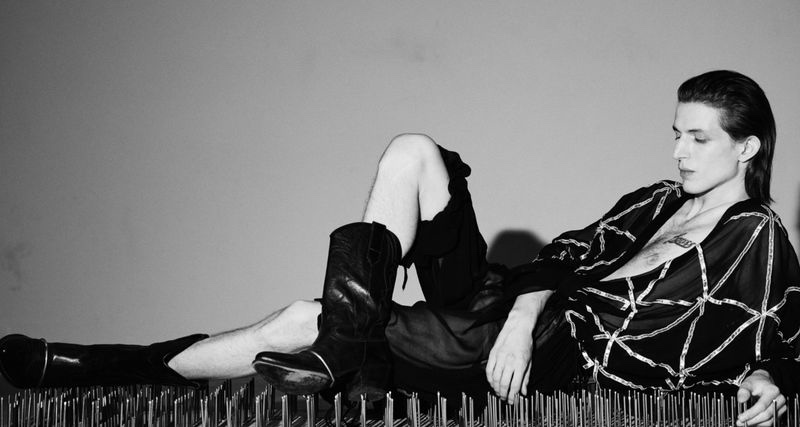 Nicholas Georgiou presents a dark fashion story for the season. Georgiou dresses Xavier Buestel in black clothing, emphasizing leather and deconstructed forms. Georgiou showcases luxury labels such as Rick Owens, Prada, and Saint Laurent.