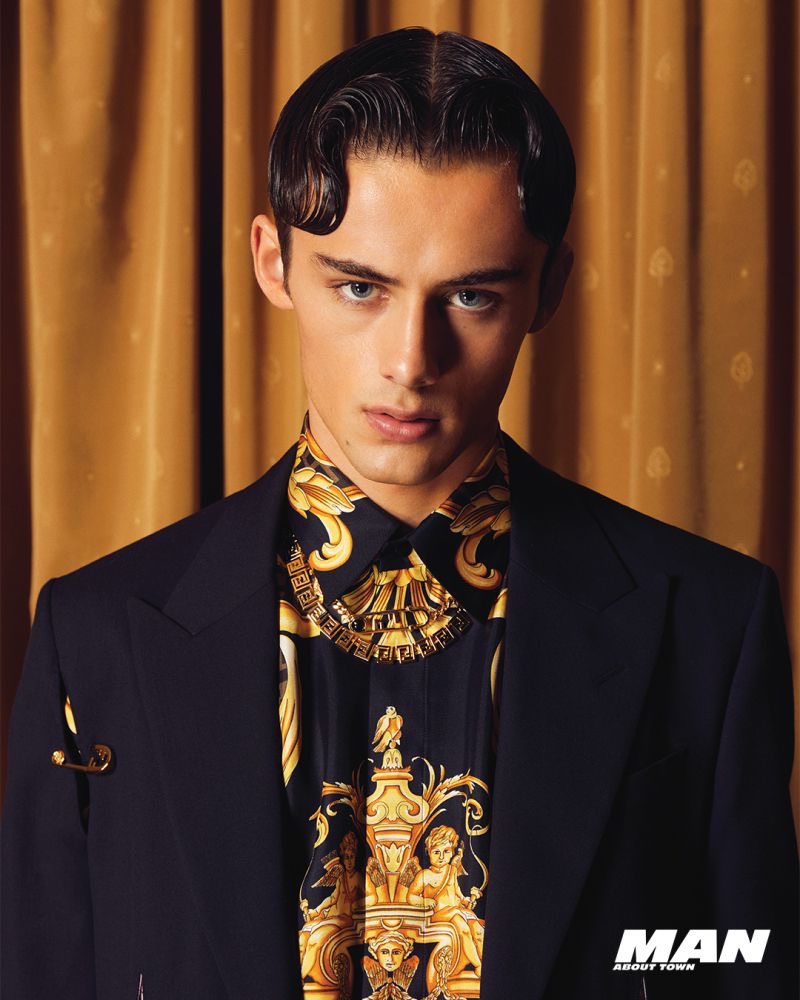 For a new story, actor William Franklyn-Miller assumes the role of a model. William stars in a Man About Town editorial. He adopts a bold look while sporting must-haves from the Fendi for Versace pre-fall 2022 collection, nicknamed Fendace. The 18-year-old actor makes a statement in black, brown, and gold while sporting a stylish gelled hairstyle by Bjorn Krischker.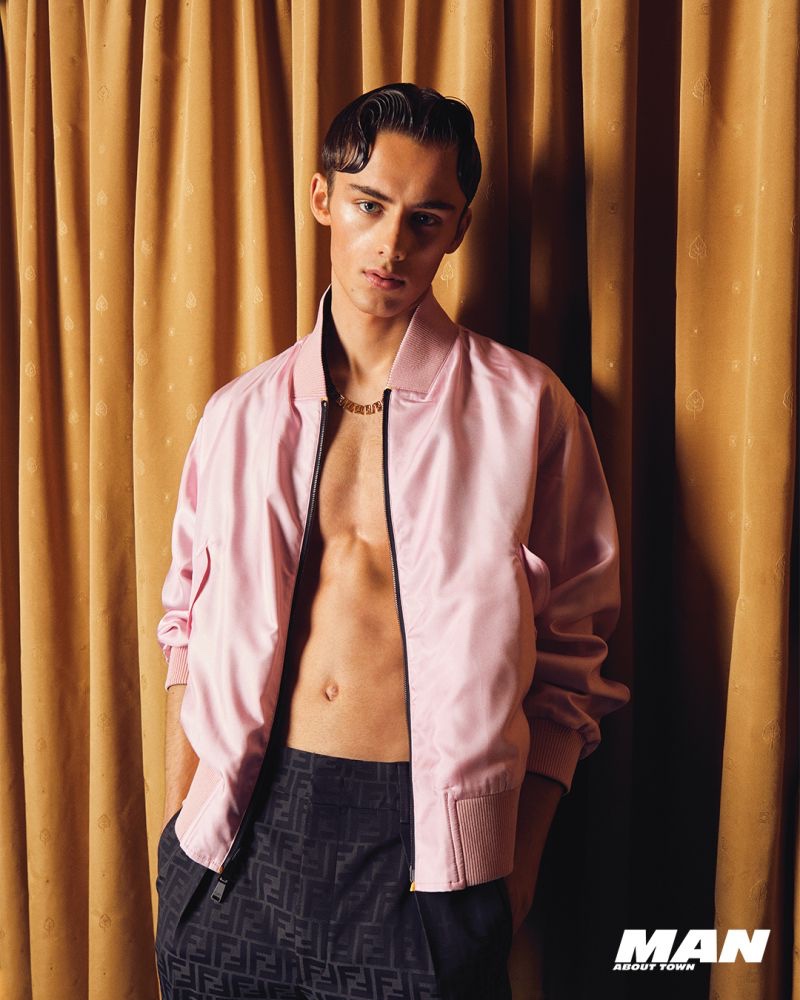 William Franklyn-Miller is captured on camera by Stew Bryden for the pages of Man About Town. William is photographed on a carpeted stage in front of a gold curtain that matches the new Fendace collection's color scheme. In the meantime, Bryden's photography combines close-ups and full-body photos to showcase the stylish accessories and the Fendi for Versace clothing.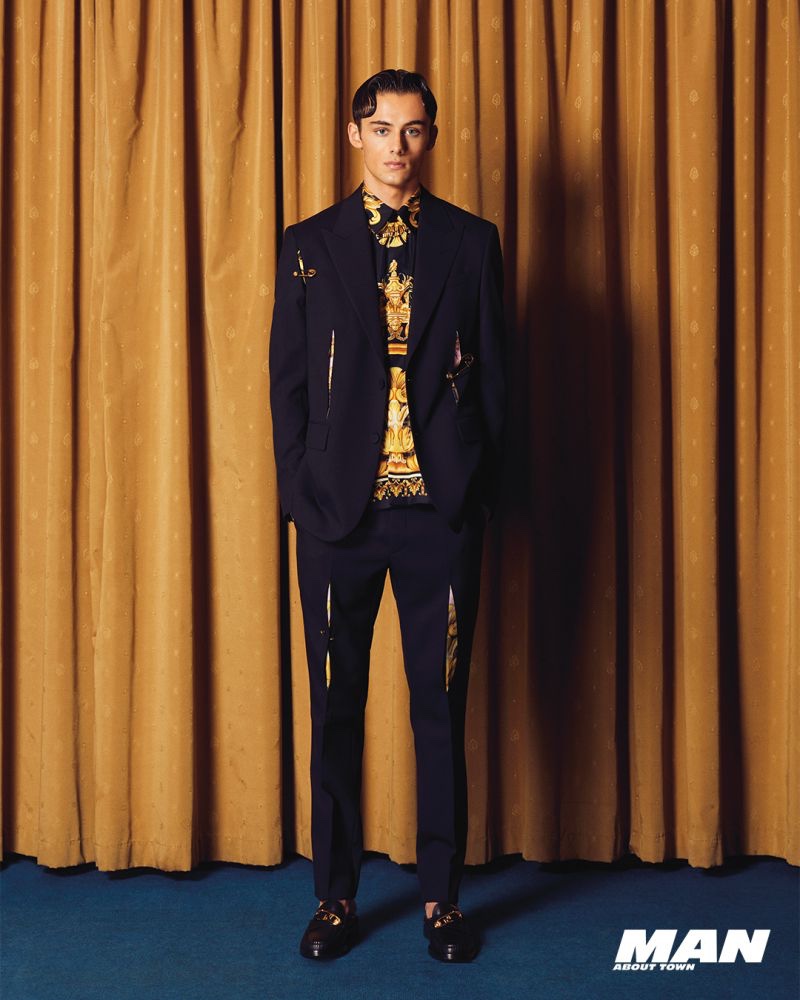 William Franklyn-Miller's Fendace story in Man About Town features styling by Steph Wilson. Wilson uses appropriate styles to highlight the collection's formal and casual fashion blend. William wears various outfits, from a casual bomber jacket, shirt, and shorts combo to a black tailored suit with printed cut-outs.