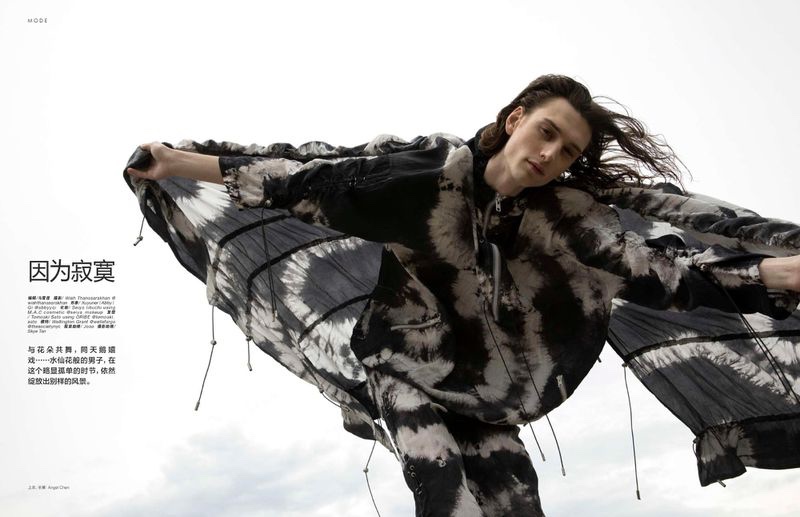 Wish Thanasarakhan captures a beautiful new story for L'Officiel Hommes China's June 2021 issue. Thanasarakhan links up with model Wellington Grant for an outdoor outing. Taking in his sights, Wellington is at peace in a luxurious wardrobe.
Finding a natural rhythm, Thanasarakhan focuses on Wellington, capturing him from varying angles and reflections as an observer. Appearing in a mix of black and white and color images, Wellington inspires in a varied wardrobe. Abby Qi styles the top model in designer menswear with a modern approach to silhouettes.
Qi outfits Wellington in different brands such as Givenchy, Dior Men, and Jil Sander. Wellington wears everything from tailored coats and relaxed pants to printed shirting. Meanwhile, Qi completes Wellington's looks with boots and dress shoes.