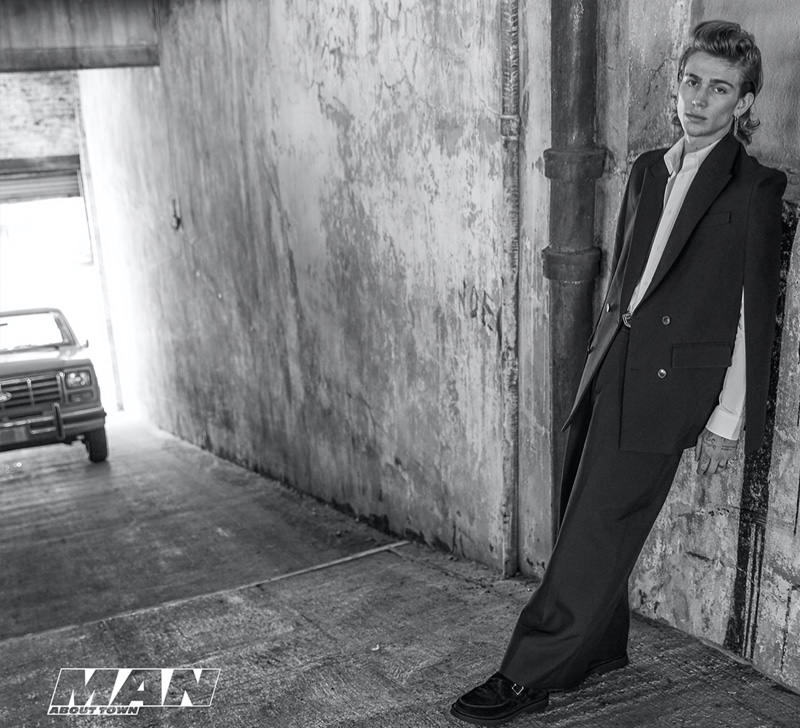 With a new editorial for Man About Town, all eyes are on Vinnie Hacker. The model and social media influencer travels to ODR Studios in Newark, New Jersey for the fashion shoot. Vinnie embraces current style for the day, dressing in outfits that reflect his rebellious spirit.
Vinnie is photographed for the occasion by Arnaldo Anaya-Lucca (Lighthouse Production). For the Man About Town story, Anaya-Lucca uses a combination of color and black & white images. Vinnie is pictured practicing and posing for portraits.
Vinnie is styled by Grant Woolhead for Man About Town. Woolhead draws inspiration from today's youth, creating striking ensembles that mix traditional and edgy elements. Gucci, Saint Laurent, and Alexander McQueen are among the labels featured.