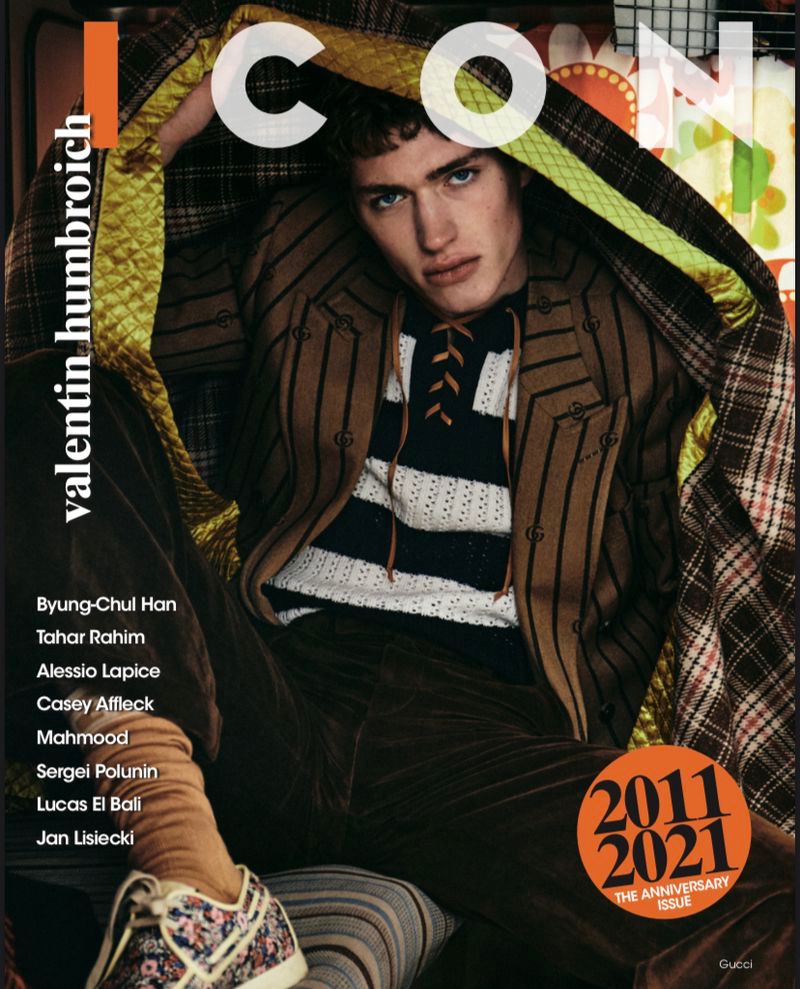 ICON Italy celebrates its tenth anniversary with its latest issue. Model Valentin Humbroich charms as he appears on one of the magazine covers. Photographed by Van Mossevelde + N, Valentin dons a chic look by Italian fashion house Gucci.
Meanwhile, inside the magazine, Valentin wears plenty more inspiring ensembles. Ilario Vilnius outfits Valentin in a mix of tailoring and casualwear. He sports the latest from Louis Vuitton, Bottega Veneta, C.P. Company, and more.
Van Mossevelde + N captures the spirit of the eclectic wardrobe with photos in-studio and outdoors. Valentin exudes great charisma as he appears in various stages of dress. He graces ICON Italy's pages with a mix of black and white portraits and debonair posed photos.