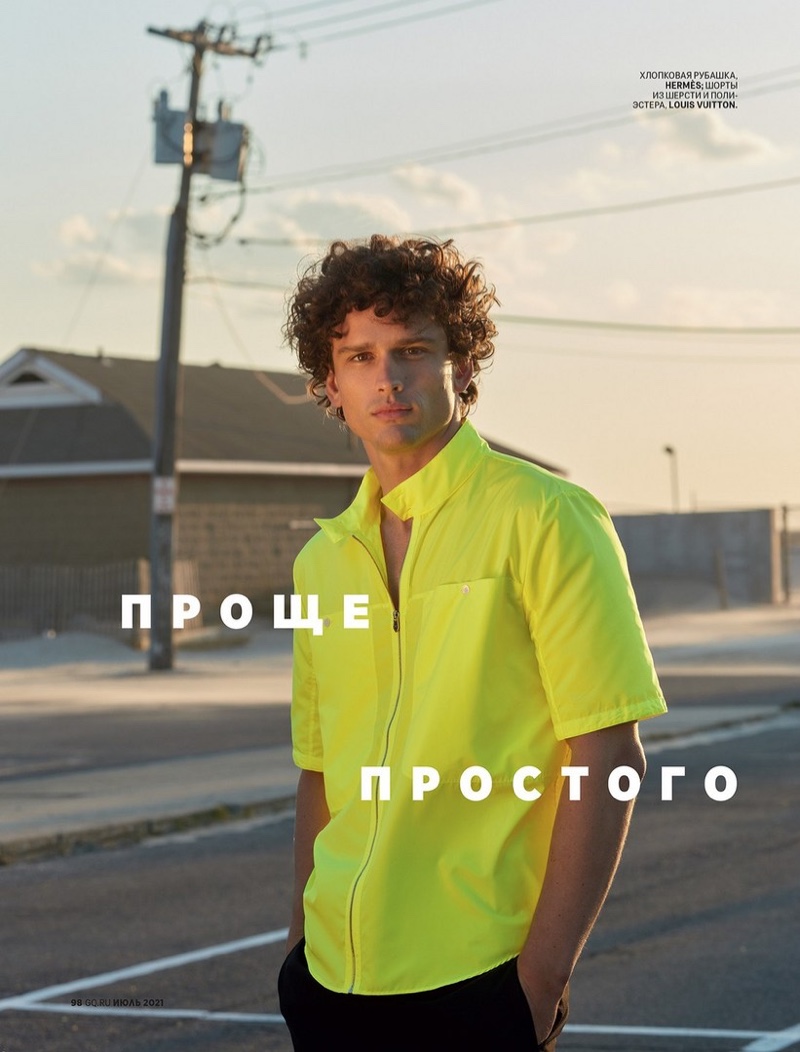 Simon Nessman brightens our day with a new story. After gracing the cover of Issue magazine, Simon is once again at the forefront. The Canadian fashion model stars in an editorial for GQ Russia's latest issue.
Summer's upbeat vibe is present as Simon links up with photographer Ben Lamberty (Defacto Inc.) for a colorful fashion shoot. Lamberty steps outdoors, capturing Simon against the city backdrop of Brooklyn, New York. Radiating with charm, Simon appears at ease in front of Lamberty's camera.
Meanwhile, DaVian Lain styles Simon for GQ Russia's pages. Bold, colorful menswear dominates, whether it's a casual oversized pullover or a relaxed tailored suit—Lain outfits Simon in the best from brands like Celine, Versace, and Givenchy.