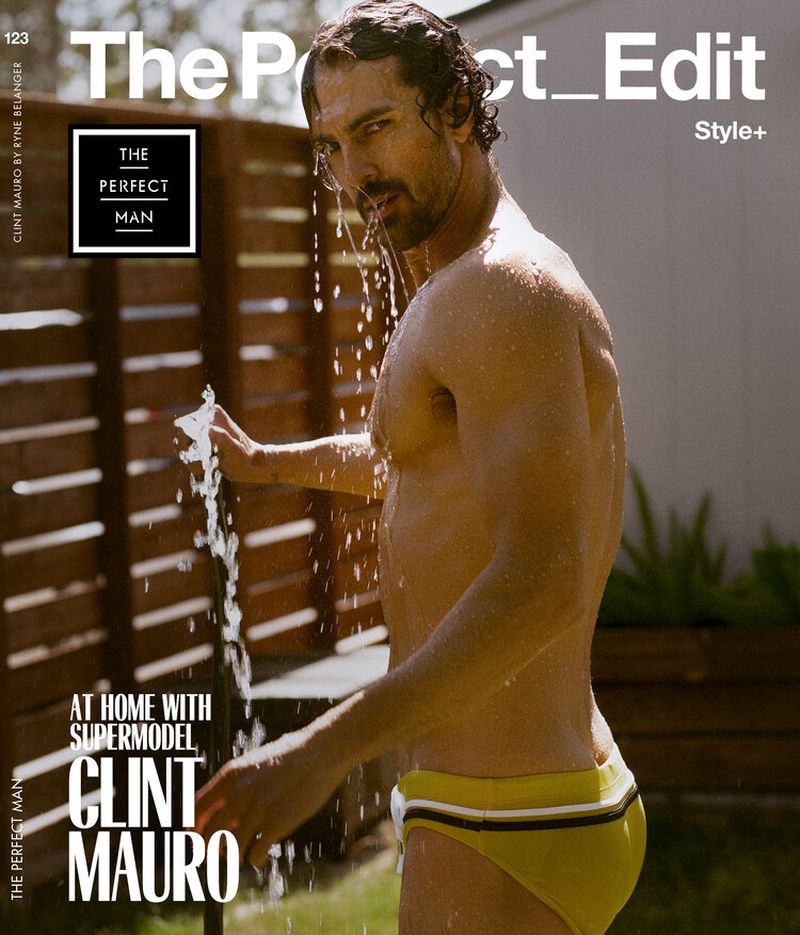 The Perfect Man delivers another summertime story with a new cover feature for The Perfect Edit. The magazine spends time at home with Clint Mauro. Front and center, the American model relaxes poolside.
Photographer Ryne Belanger captures summer's laid-back energy by making a splash with a swim shoot. Clint works on his summer tan, takes a dip, and rinses off for the relaxing occasion. Meanwhile, stylist Iliki Price curates a winning selection of modern swimwear.
From the swimsuit to short swim trunks, Clint makes a stir for The Perfect Edit. He showcases the latest styles from brands like ASOS Design and Bershka. Finally, Clint is picture-perfect with help in the grooming department by Sam Bentson.