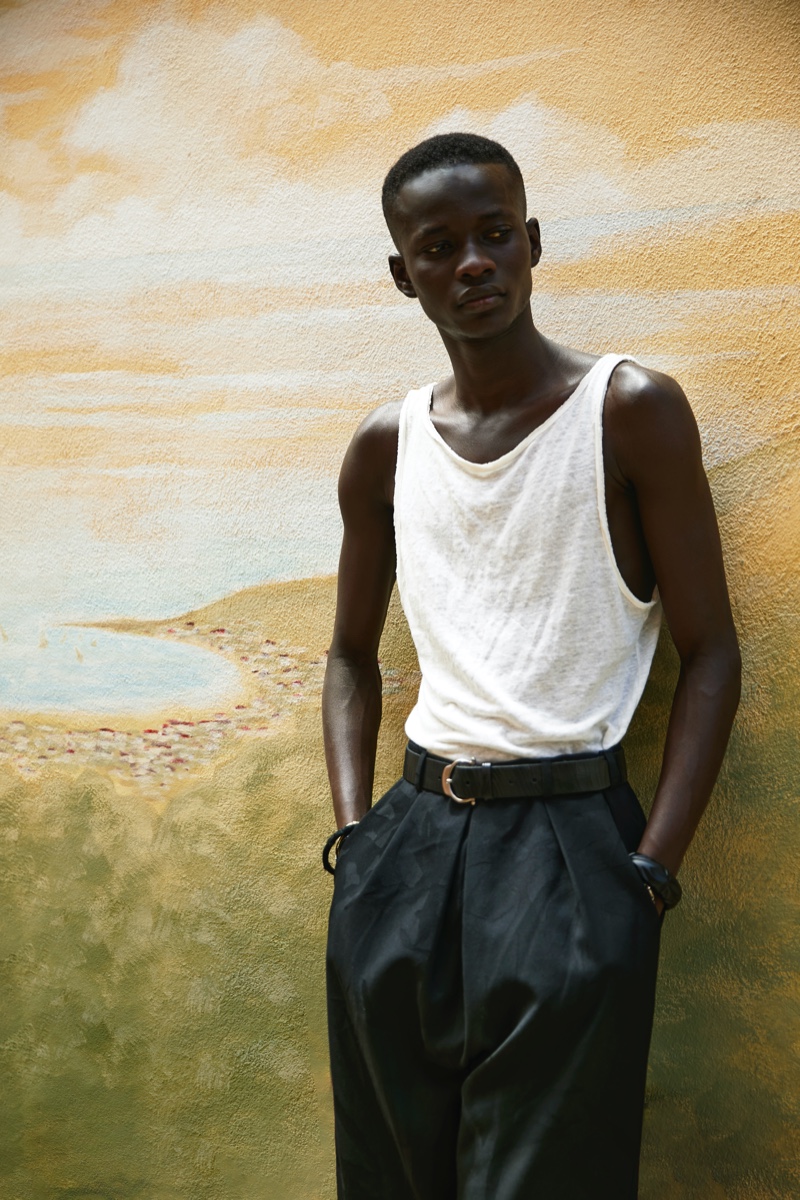 Serigne Lam stars in a new story for GQ Brasil. Art director Pier Fioraso sets the mood for the fashionable outing. Venturing outdoors, Serigne finds himself in light and chic styles.
A summertime vision brings a designer edge to beachwear. Front and center, Serigne poses for the lens of photographer Raffaele Grosso. The latter works with Fioraso to capture warm images with a holiday nonchalance.
Taking to Isola d'Elba, Serigne inspires in colorful and fluid designs. Ariel Retas styles the model, assisted by Jaqueline Vuelma. A wardrobe comes together featuring brands such as Louis Vuitton and Giorgio Armani.