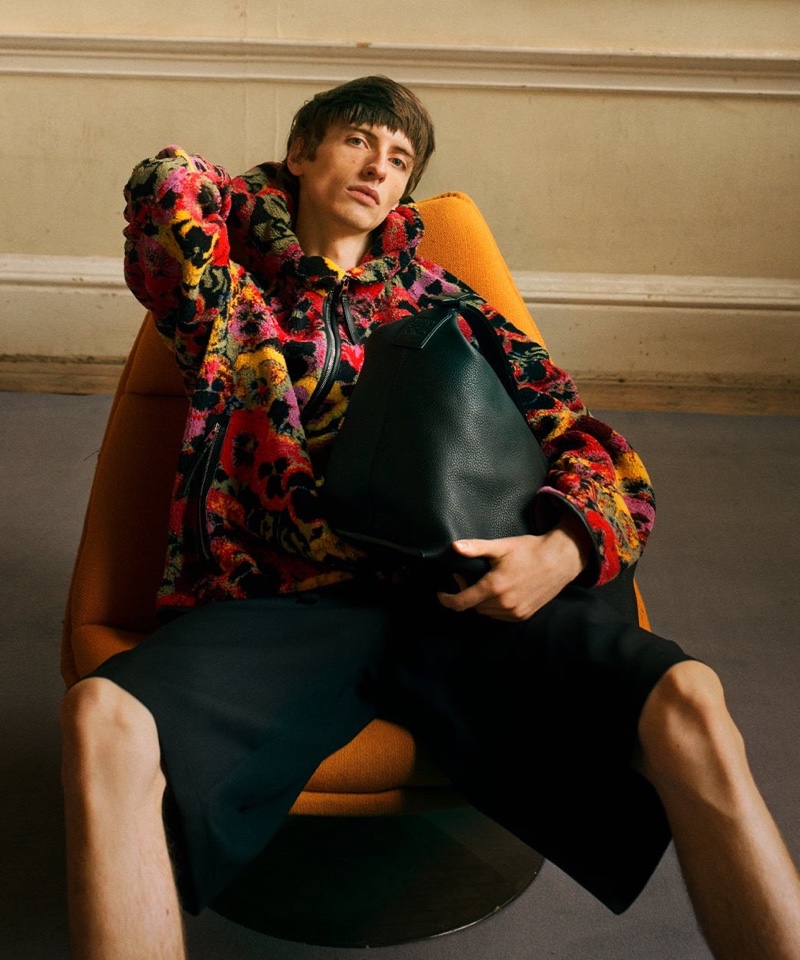 Hot on the heels of a sleek fashion story for GQ Portugal, Benno Bulang is once more in the spotlight. The top model reunites with MatchesFashion. He makes a bold style statement as he helps the retailer kick off a colorful fall.
Benno showcases eclectic style, appearing before photographer Joachim Mueller-Ruchholtz. With the light bounced just right, Benno dons everything from the sweater vest to the wide-leg trousers. Fashion editor Simon Chilvers ramps up the bold details with a varied wardrobe.
Great colors and prints come together with a melting pot of this season's references. MatchesFashion's offering delivers a designer punch with brands like Givenchy, Bottega Veneta, and Raf Simons. Accessories shine as well with Fendi, Balenciaga, and more.