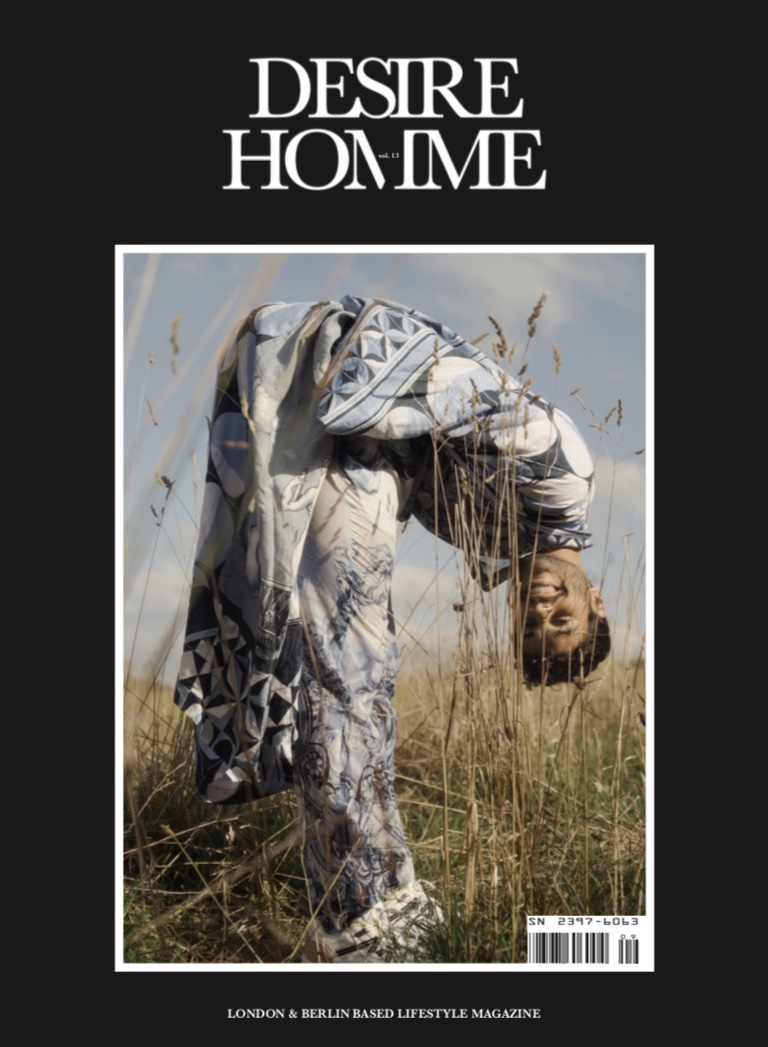 Nathan McGuire lands another magazine cover for spring. On the heels of a GQ Style Australia story, Nathan is front and center once more. The Australian model covers Desire Homme's most recent issue.
Stepping outdoors, Nathan exhibits playful energy. He covers Desire Homme in a printed look from Dolce & Gabbana. Rhys Ripper not only styles Nathan for the occasion but looks over the creative vision for the shoot.
Taking up the spotlight, Nathan appears before the lens of photographer Drew Wheeler. A carefree spirit, Nathan is the ultimate style muse. Ripper styles him in charming numbers from brands like J.W. Anderson, Balenciaga, and Ian Nessick.