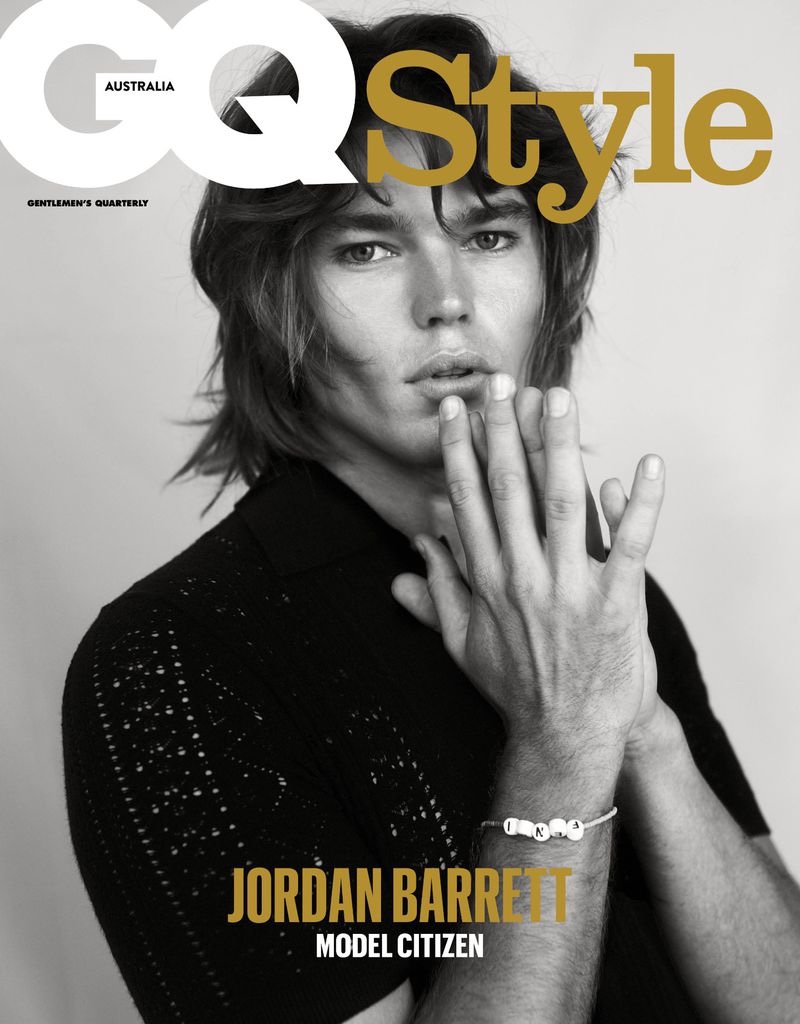 Jordan Barrett clasps his hands as he covers the GQ Style Australia's latest issue. The Aussie dons a knit polo by Fendi for the occasion. Meanwhile, photographer Georges Antoni snaps the cover image.
Inside the magazine, Antoni collaborates with stylist Grant Pearce. The latter highlights pieces from Fendi's spring-summer 2021 collection. The season exudes a dreamy aura as Silvia Venturini Fendi's final act as creative director before handing the baton to designer Kim Jones.
Antoni mirrors the ethereal feel of Fendi's spring menswear with classic portraits that feature a soft focus. Meanwhile, Jordan delivers quiet confidence. Front and center, the top model dons key items like a tailored gradient coat or floral print suit jacket.