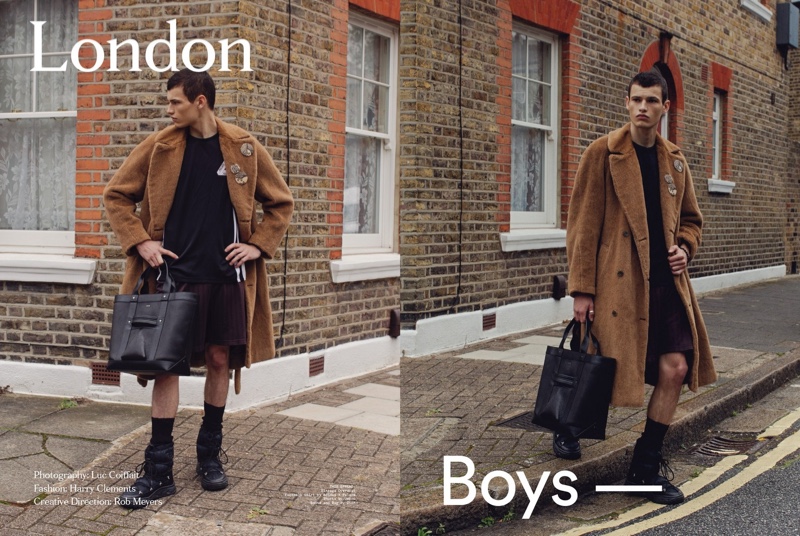 Louis Goeckenjan, Fabio Rosario, and Samuel Dilkes spend the day in Hackney, London, to shoot a new editorial. As a result, the model trio graces the pages of Clash fashion magazine. Louis, Fabio, and Samuel appear in the story "London Boys," where they work with photographer Luc Coiffait (Defacto Inc.).
When it comes to the fashion spread, Coiffait collaborates with art director RBPM. The stylish photoshoot takes inspiration from the T.Rex song "London Boys." The three models step out into the fresh air to display a wardrobe that, according to Coiffait, includes everything from "South to North, Saturday morning football to afterwork drinks, and everything in between."
Harry Clements, for their Clash appearance styles Louis, Fabio, and Samuel. Both casual and quintessentially British fashions combine to create a cheeky look for your closet. Clements curates a collection of brands that include names like Ralph Lauren and Stone Island.