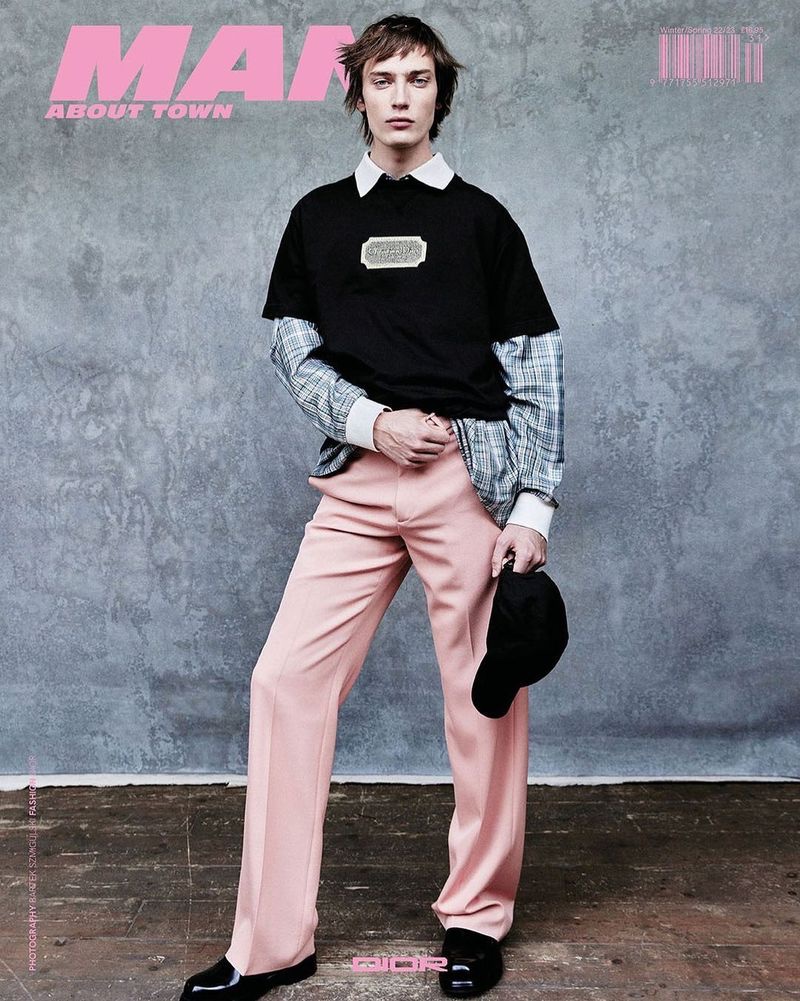 Man About Town gears up for the new season with the release of its winter 2022 / spring 2023 issue. For the edition, the magazine turns our attention to Dior Men. The French brand takes the spotlight with a cover featuring model Freek Iven in Dior Men.
Photographed by Bartek Szmigulski, Freek brings boyish energy to modern suiting and fashion-forward casual wear. The season's standouts from Dior feature an homage to Christian Dior Couture, with Dior Men artistic director Kim Jones keeping tailoring close to the heart of the fashion house's man.
Stylist Tony Cook captures these sentiments with strong ensembles that showcase a mix of sharp and relaxed lines. Explore more Dior Men looks for the upcoming season with Robert Pattinson's campaign for the luxury brand.