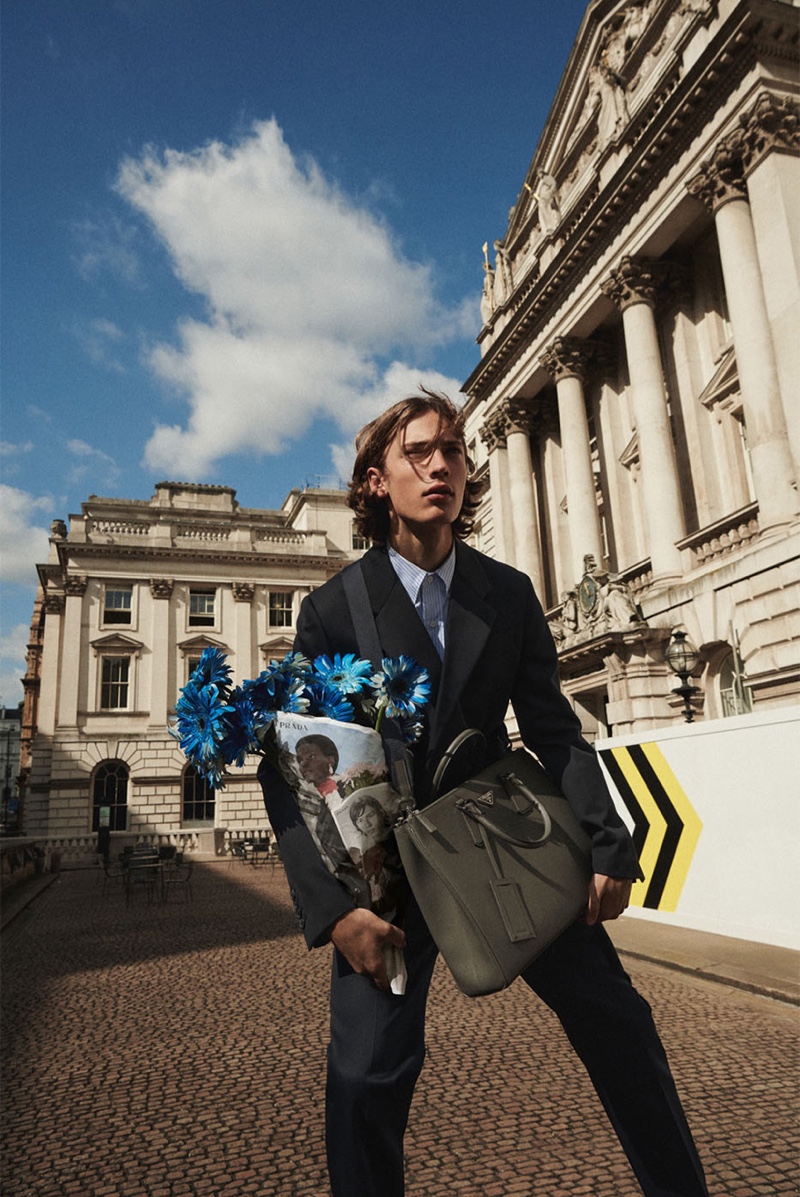 Prada presents its resort 2020 campaign entitled "Seditious Simplicity." The advertisement seeks out a certain realism with an expression of the style of life, a piece of now. Realness. Working with photographers Drew Vickers and Keizo Kitajima, Prada celebrates the beauty of living, of reality, of today.
Related: Prada Goes to Shanghai for Spring '20 Show
While Vickers captures models Freek Iven and Yang Hao in traditional fashion portraits, Kitajima reinterprets the images in the style of his signature street photography.
Venturing outdoors, the models inspire in Prada's resort collection that offers an alternate viewpoint on classicism–the idea of simplicity as a rebellion, of the extraordinary to be found within the ordinary, the new inside the familiar. Styled by Olivier Rizzo, Freek and Yang set the tone for the season in sharply tailored suits, outerwear, and refined knitwear.
Prada Resort 2020 Men's Campaign