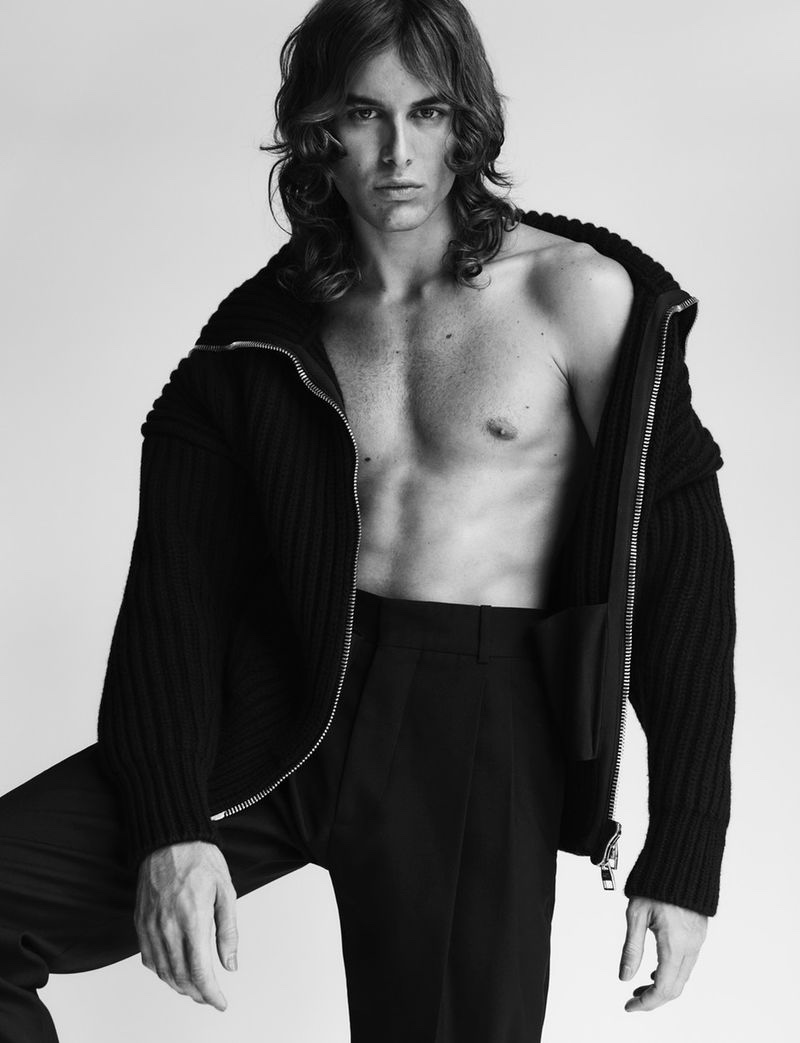 For the pages of Man About Town, Fernando Casablancas is a draw. Like his model husband Jordan Barrett, Fernando is a natural in front of the camera. Fernando's vintage charm is amplified in Man About Town by his glamorously retro ensembles.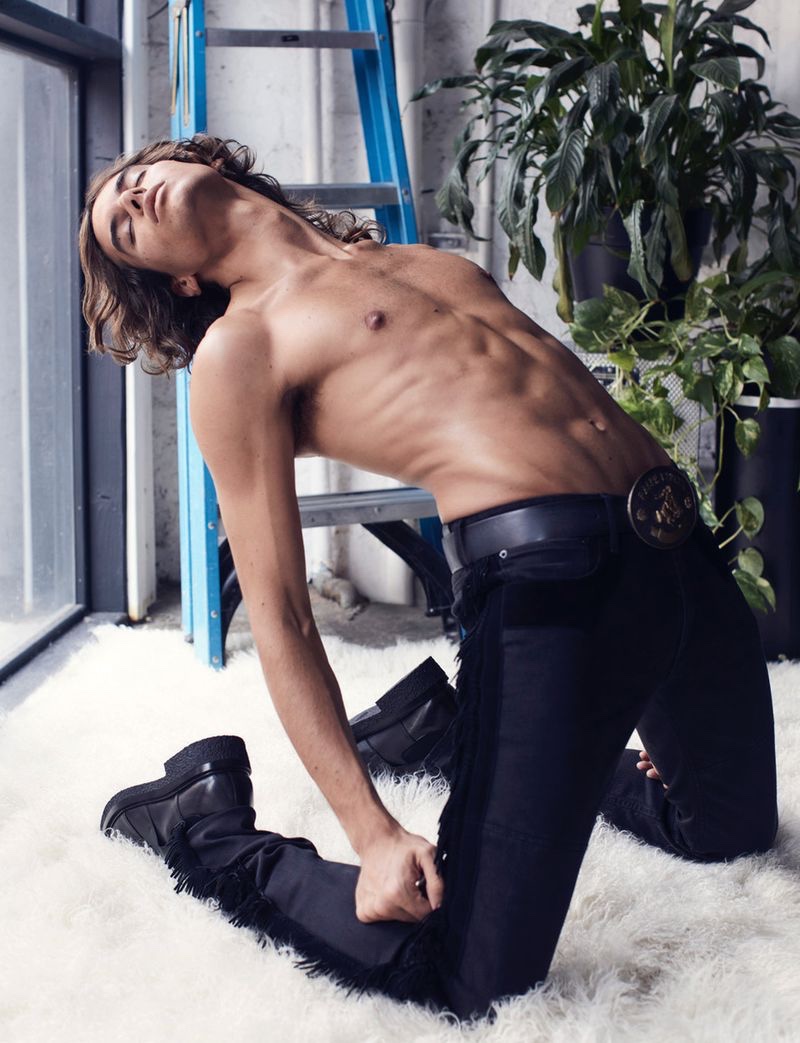 This time around, Alexi Lubomirski's camera lens focuses on Fernando Casablancas. The 23-year-old model delivers his best angles as he channels a rock 'n' roll attitude that brings to mind his famous half-brother Julian Casablancas. Fernando steals the show in various denim, leather, and more.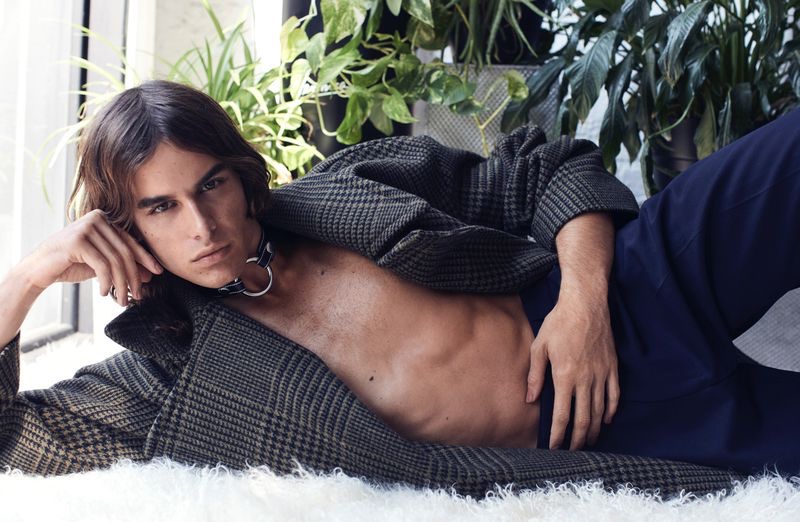 Fernando is dressed to the nines by stylist Grant Woolhead, who favors casual and sharp-dressed silhouettes. Woolhead has a wide range of options, from a pinstripe suit to black denim or a herringbone coat. Gucci, Dries Van Noten, and Alexander McQueen are a few of the featured brands.