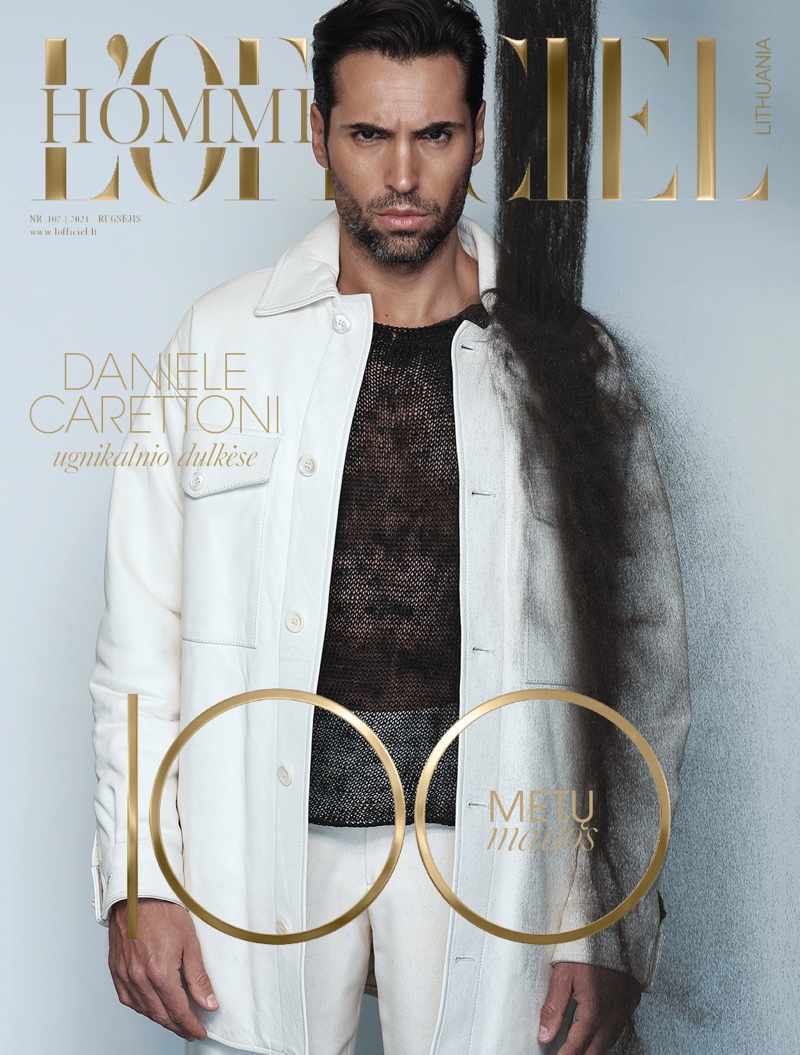 Daniele Carettoni takes up the spotlight with new work for L'Officiel Hommes Lithuania. Modeling a black and white look, Daniele covers the magazine in Armani, Giuliano Fujiwara, and Maison Margiela. The accompanying fashion spread brings drama and more chic menswear with a stunning set by Gloria Montani.
Meanwhile, Maurizio Montani impresses, as usual, heading up the art direction and photography. While Gloria transforms a minimal studio to reflect a black and white color scheme, Maurizio captures Daniele from his best angles. Ready for his close-up, Daniele inspires in sleek, tailored ensembles.
Before Montani's camera lens, Daniele models a wardrobe of designer suits. A selection of lightweight knits, shirts, and tops offers soft contrast to sharp, tailored lines. Featured brands include Vivienne Westwood, Gucci, and Dolce & Gabbana.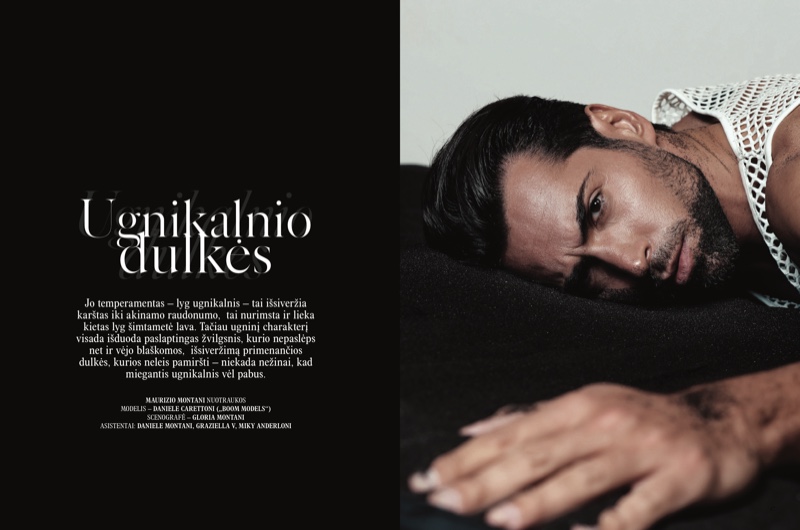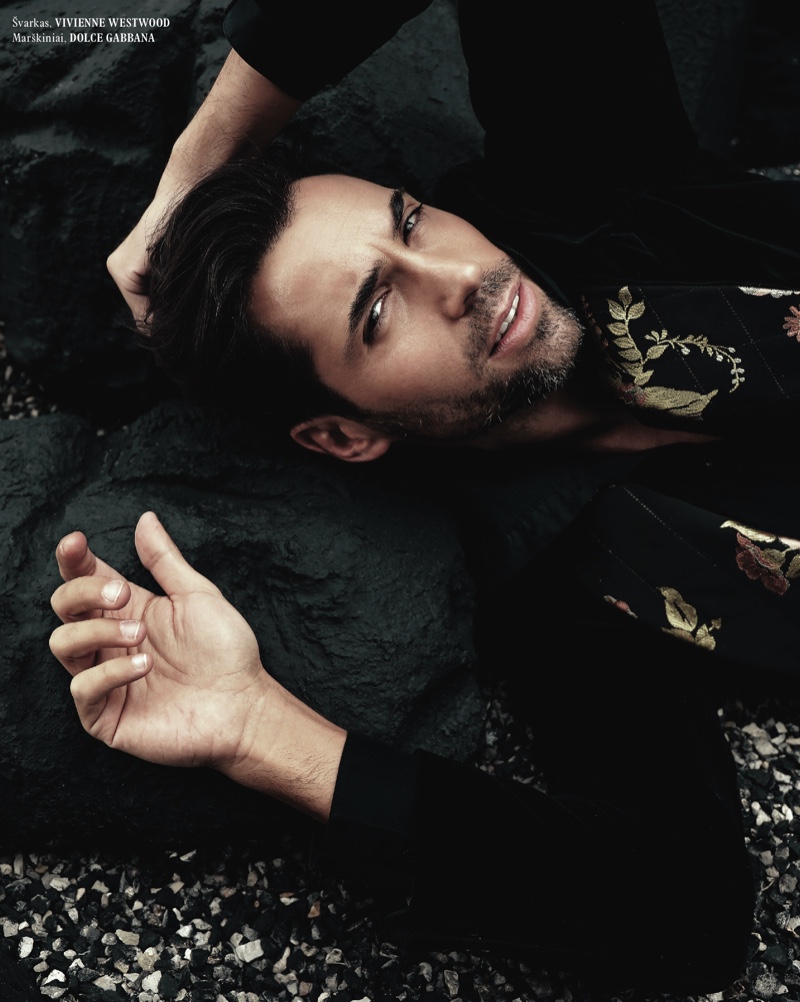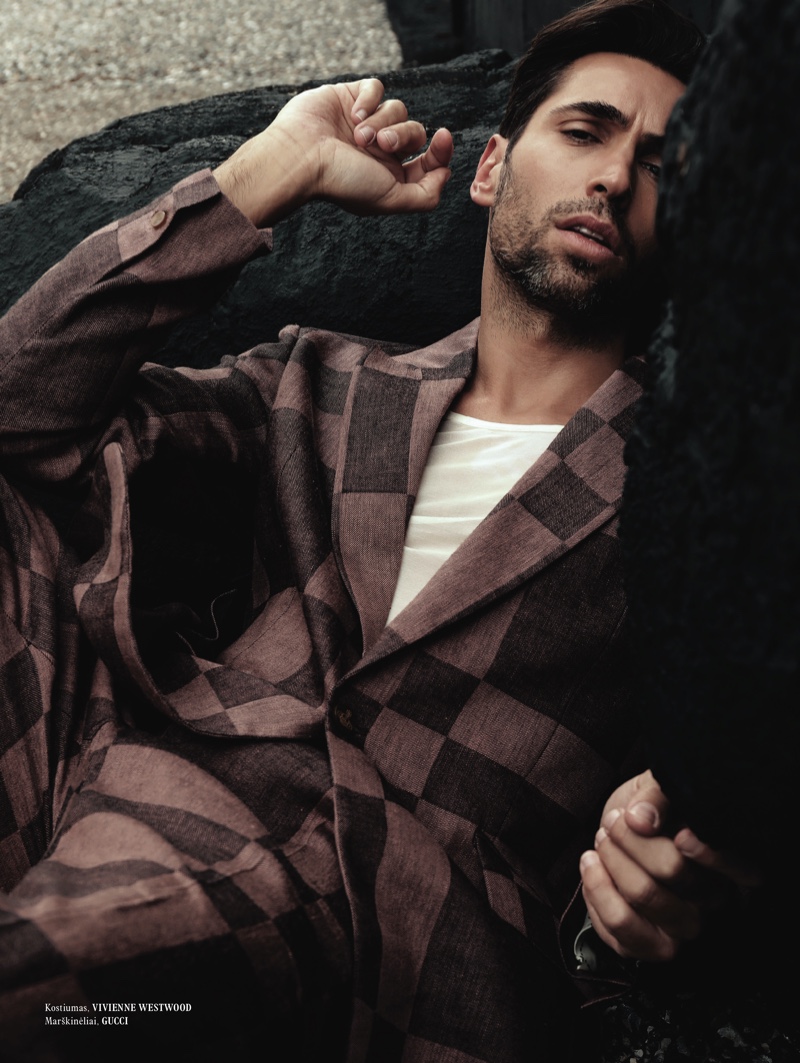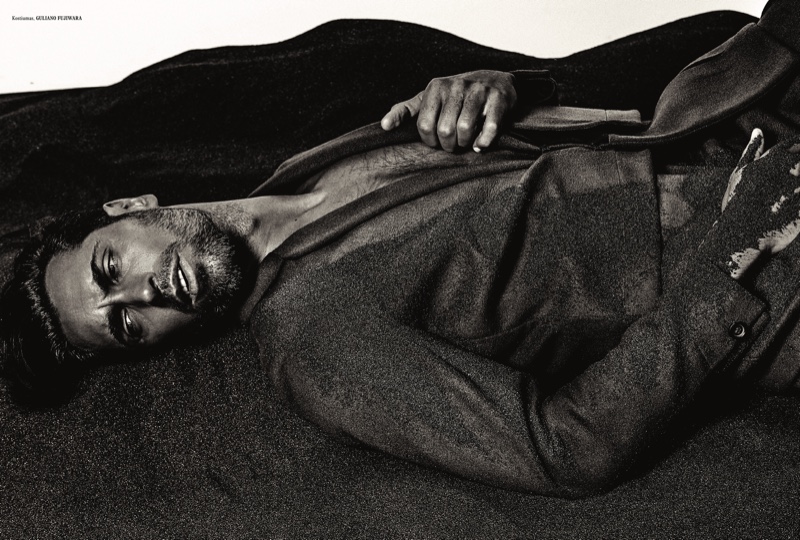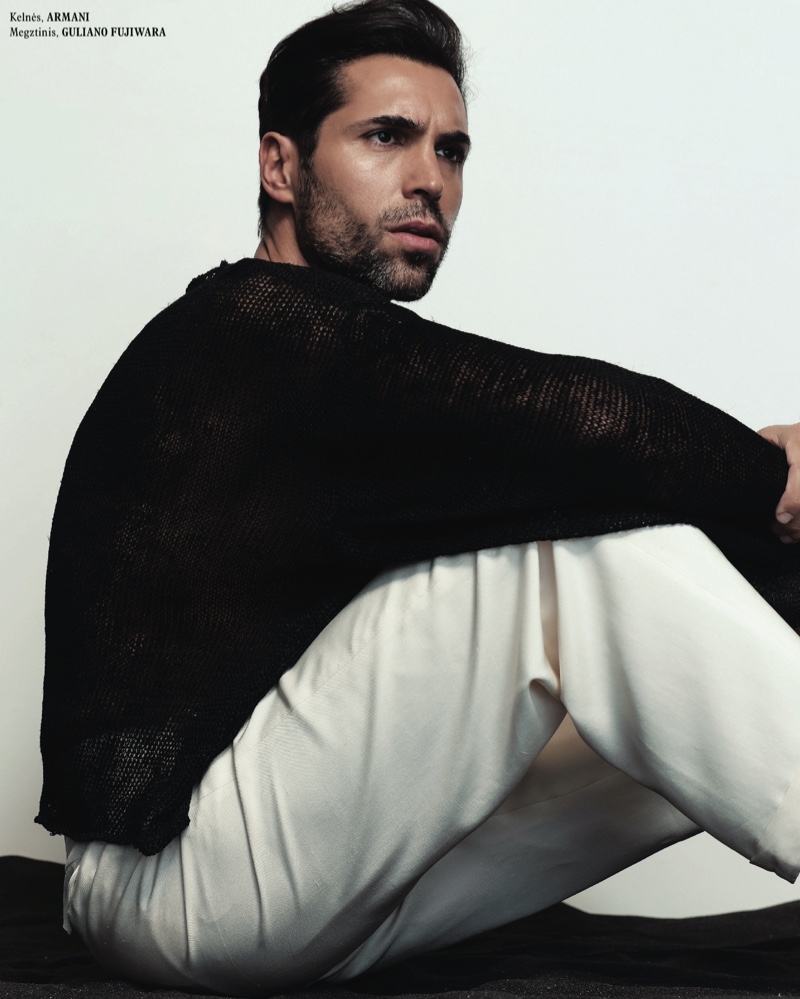 Assistants: Daniele Montani, Graziella V, and Miky Anderloni