Exuding an idle essence reminiscent of balmy summer days, Braien Vaiksaar effortlessly commands attention in the latest editorial spread for L'Officiel Hommes Italia. Fresh from his captivating appearance in Boycott magazine, the top model embraces a carefree attitude as he wanders sandy shores, adorned in luxurious neutral ensembles.
Braien Vaiksaar for L'Officiel Hommes Italia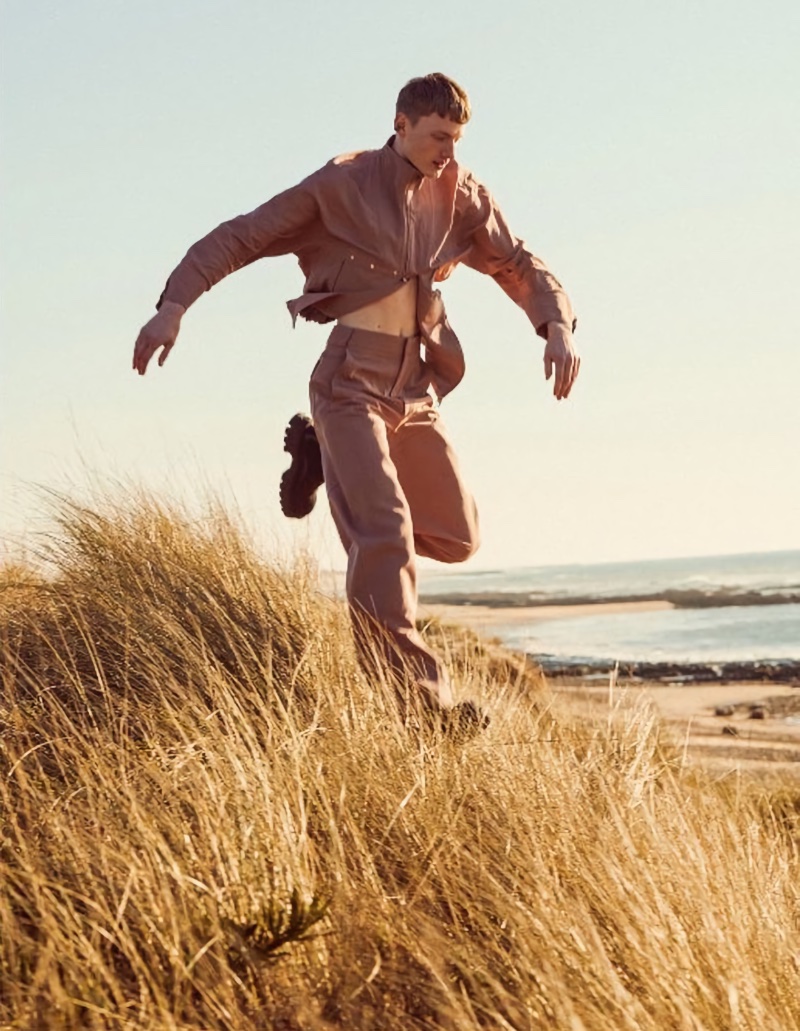 Before the lens of Frederico Martins, a symphony of warm, sun-kissed hues dance, capturing the elusive beauty of the golden hour. Martins' mastery elevates the story, infusing it with a radiant luminosity reflecting summer's spirit.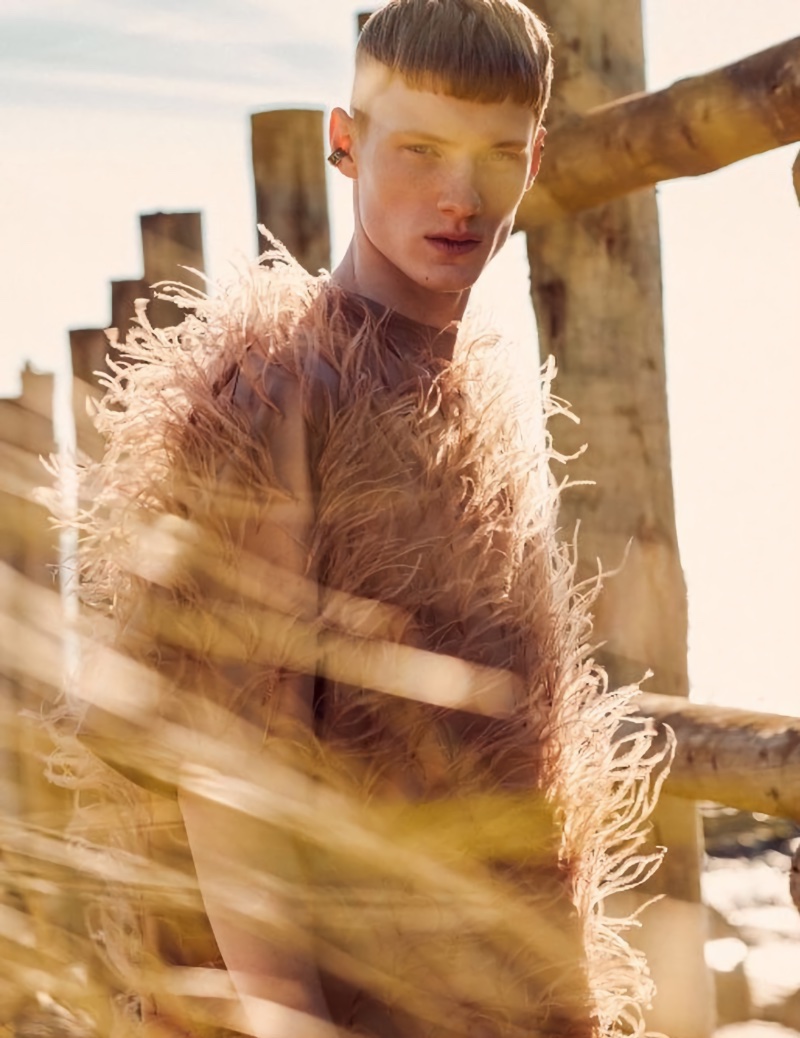 Paolo Turina, the fashion maestro behind the shoot's styling, artfully curates a chic wardrobe that reflects a man of elegance. Turina shows sleek pieces from coveted brands such as Dsquared2, Versace, Alanui, and Moschino, ensuring that Braien remains the epitome of sartorial finesse.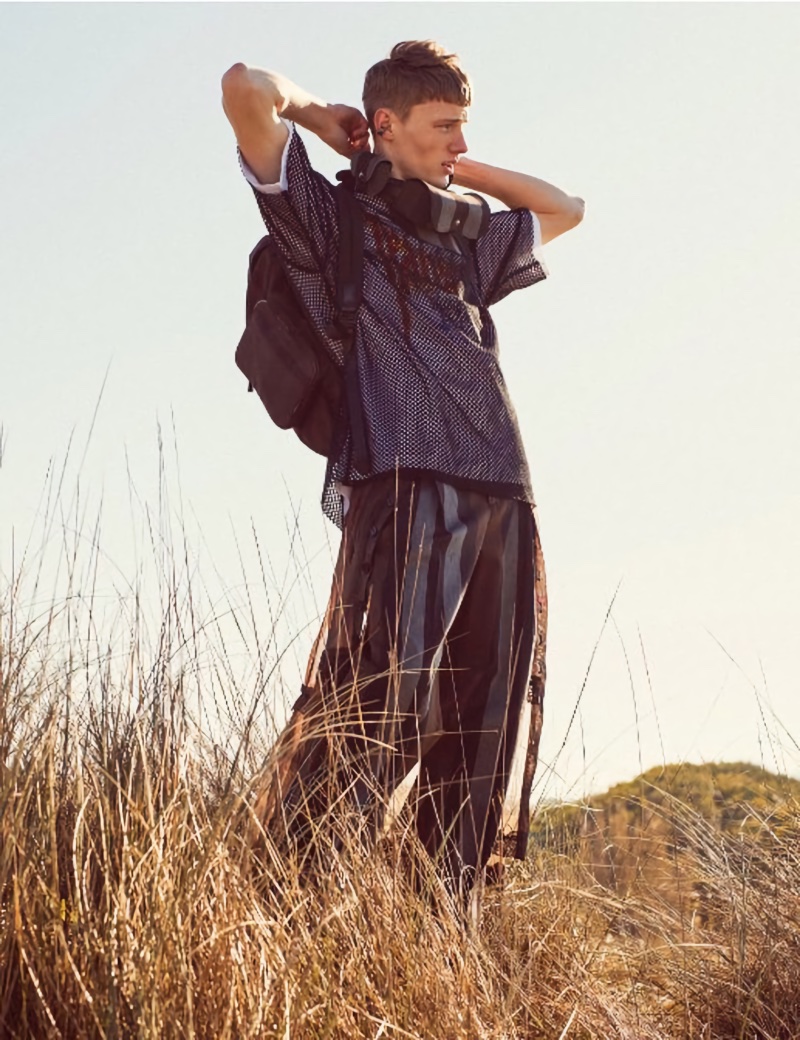 Elevating the natural allure of the scene, Rui Rocha's skilled hand shapes Braien's locks into windswept coiffures that exude an effortless charm. At the same time, makeup artist Patricia Lima employs a light touch to enhance the model's visage. Together, their expertise merges to create a contemporary yet understated beauty look, which perfectly complements the shoot's romantic ambiance.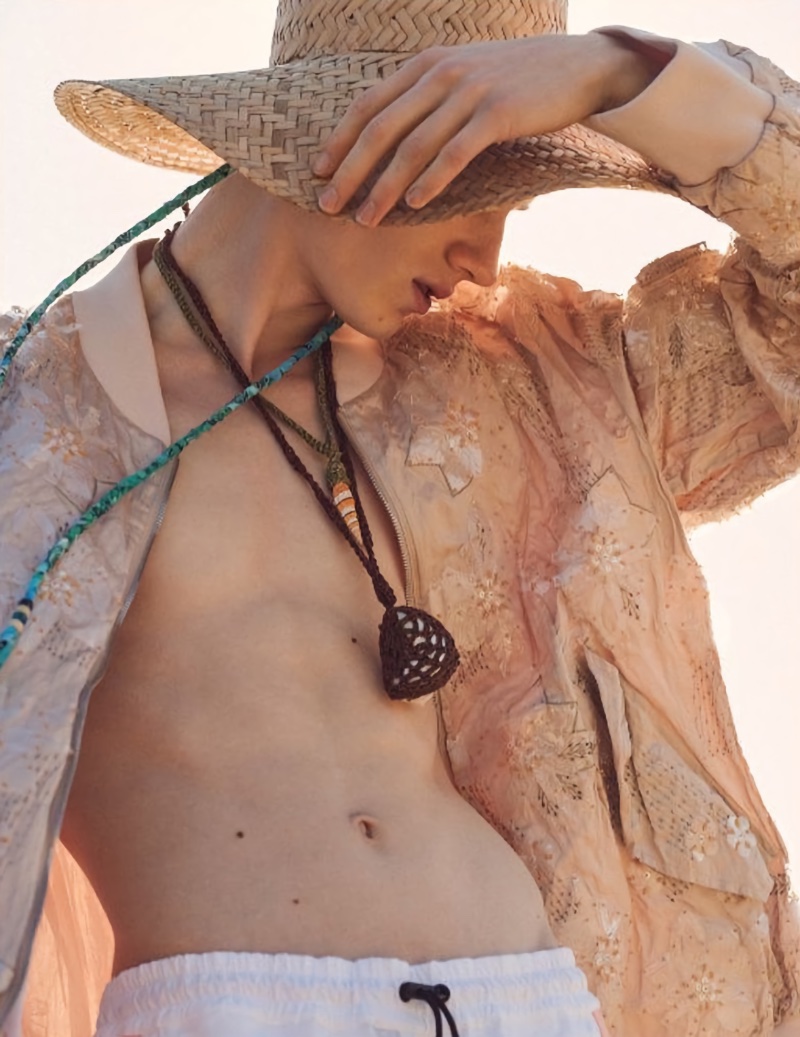 In this captivating coastal narrative, Braien Vaiksaar and the talented team of creatives behind L'Officiel Hommes Italia weave a story that speaks to the soulful essence of summer. Entwined in a tapestry of sun, sand, and sartorial splendor, we find ourselves irresistibly drawn to the allure of the season's relaxed, romantic spirit.