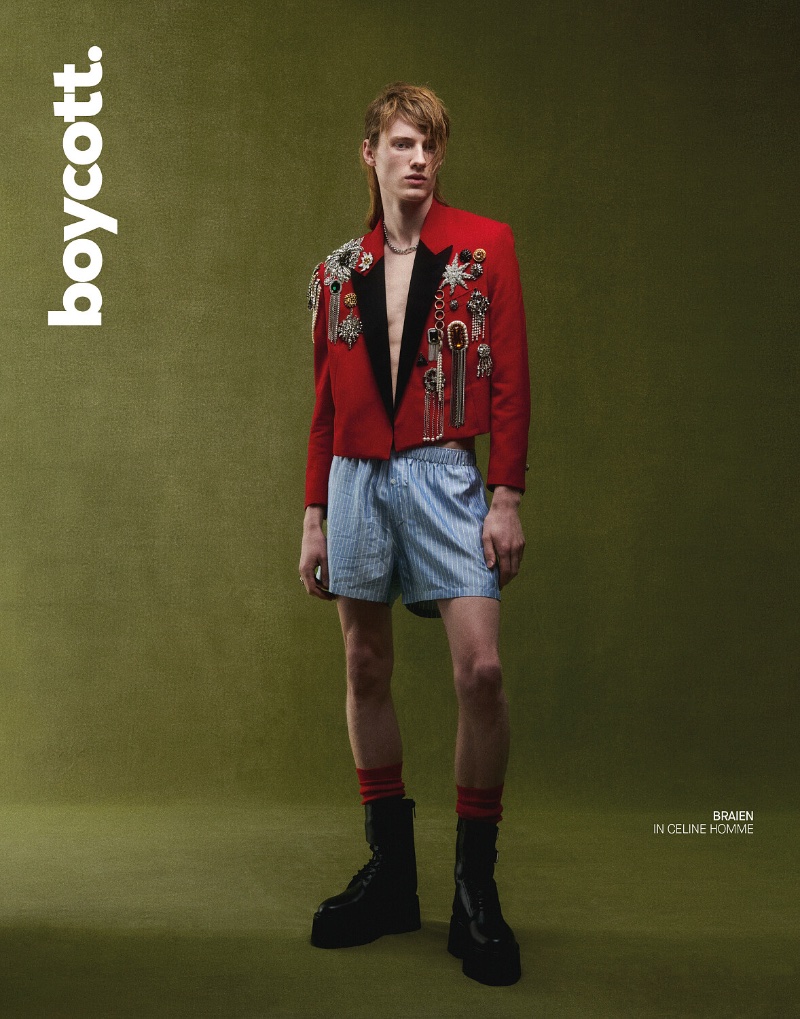 In the latest issue of Boycott magazine, all eyes are on Braien Vaiksaar, who graces the cover as its twelfth edition's star. The Estonian model is the focal point of the photograph, shot by David Gomez-Maestre, as he dons a cropped red jacket with embellishments from Celine Homme's spring-summer 2023 collection. 
Braien Vaiksaar for Boycott Magazine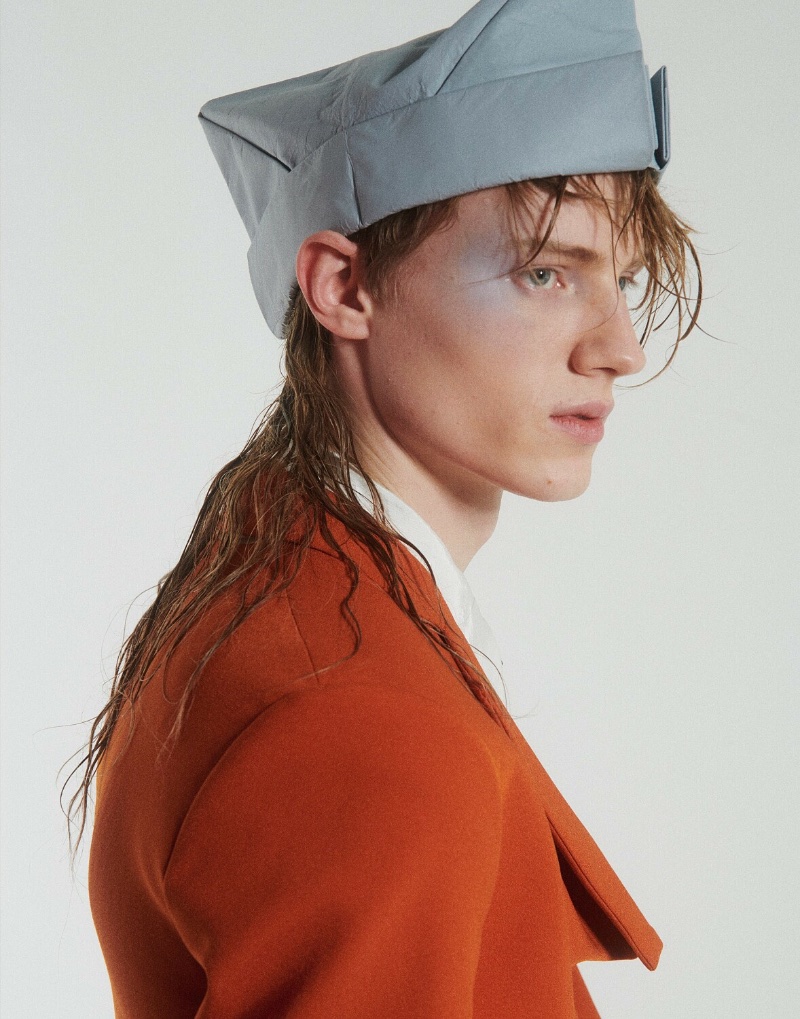 The styling for this fashionable outing is expertly handled by Simon Pylyser, who curates a designer wardrobe featuring tailoring with a retro quality that complements Braien's features.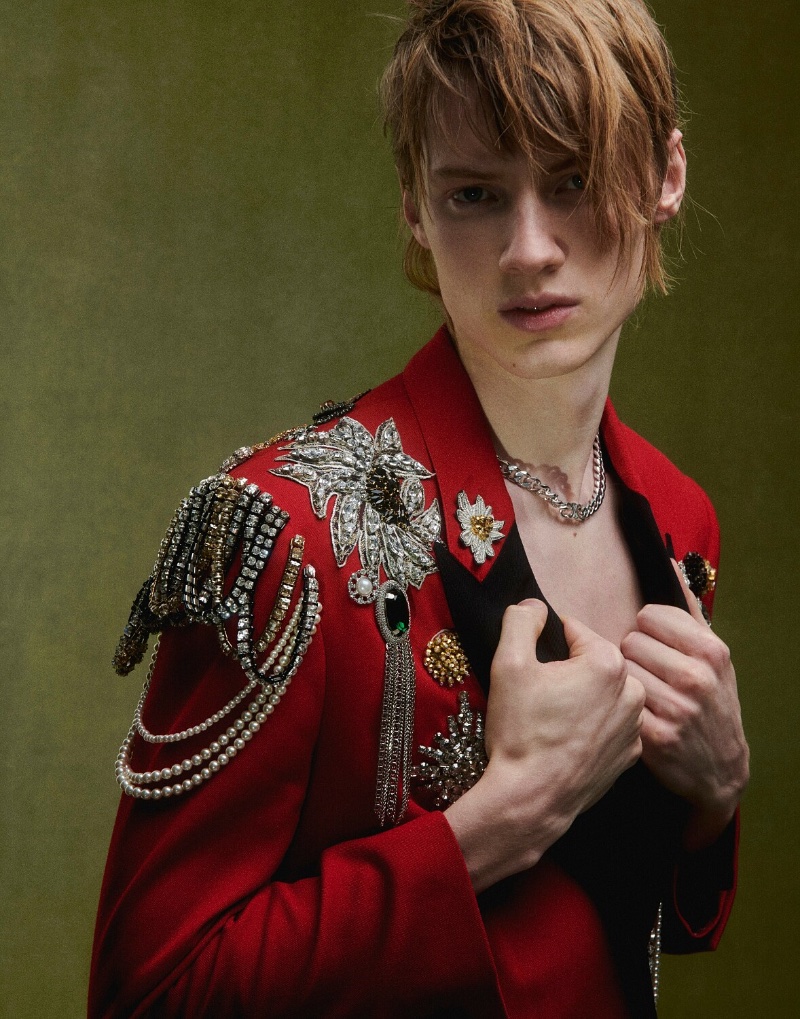 For the accompanying high-fashion feature, Braien receives a makeover with disheveled hair by Sofie Begtrup and beauty looks by makeup artist Maelys Jallali. It's a stunning display of fashion artistry highlighting Braien's impeccably styled looks and modeling prowess.