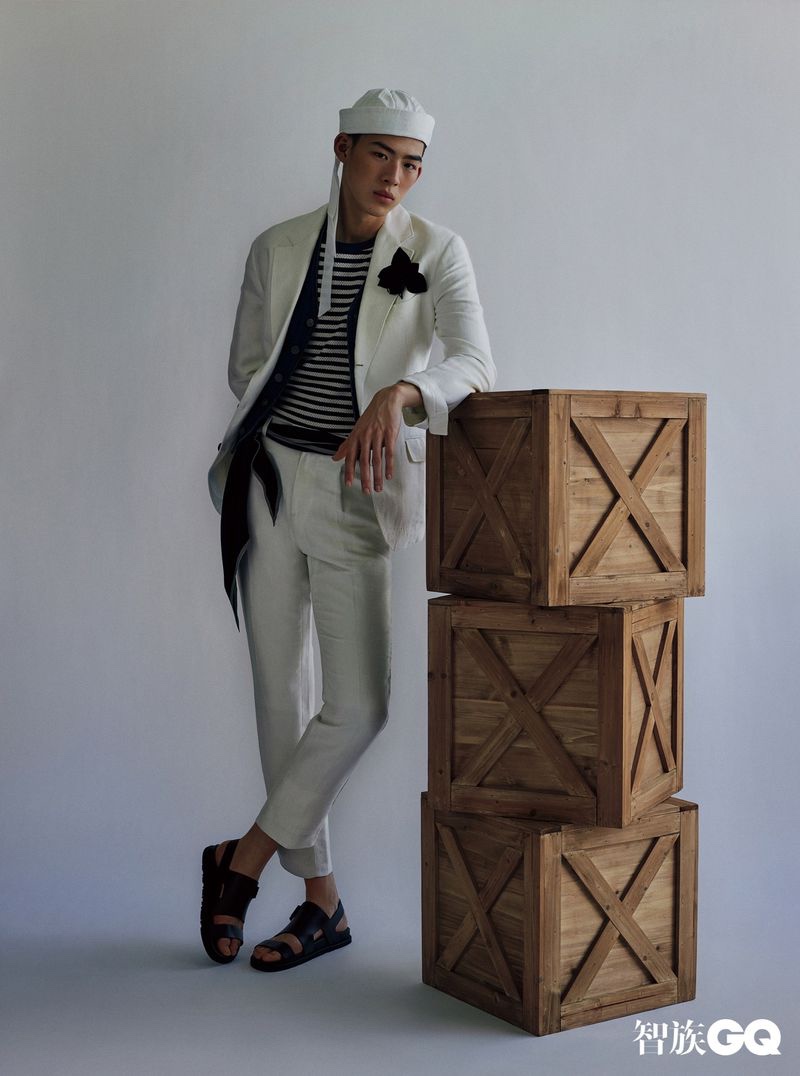 GQ China serves up a nautical flair with its May 2021 issue. Models Ben Mao and Hua Hangxin hit the studio for a story entitled "The Sailored Landed." The duo steps into the shoes of style-savvy sailors for the occasion.
Taking to a minimal set, Ben and Hua appear before photographer Xiao Gang. The latter captures the models in a mix of black and white and color images. Front and center, Ben and Hua inspire as style muses.
Stylish Shawn Gao delivers trademarks of nautical style with a color palette of navy and white. Playful stripes come together with relaxed tailoring. Gao pulls a wardrobe, which includes brands like Dior Men and Gucci.