An editorial for A Book Of magazine features Ben Jordan as the stylish protagonist. The model arrives at the studio for the refined story, and he dresses in a smart-casual manner. Meanwhile, the fashionable outing comes together with Edgar Vazquez photographing Ben for the occasion.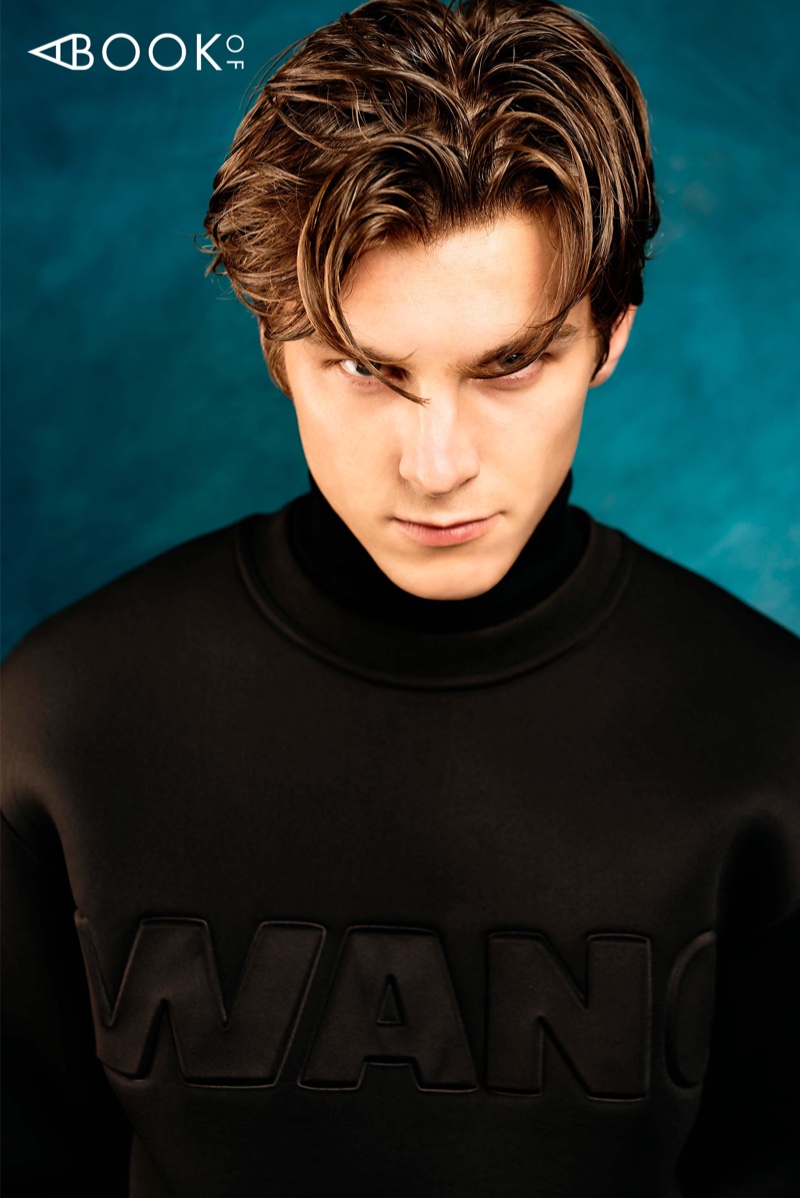 In front and center for A Book Of, Ben poses against various light and dark fabric backdrops for a classic finish by Vazquez. Ben appears in the spotlight as he alternates between sitting for portraits and showcasing head-to-toe looks. He dresses in a contemporary style.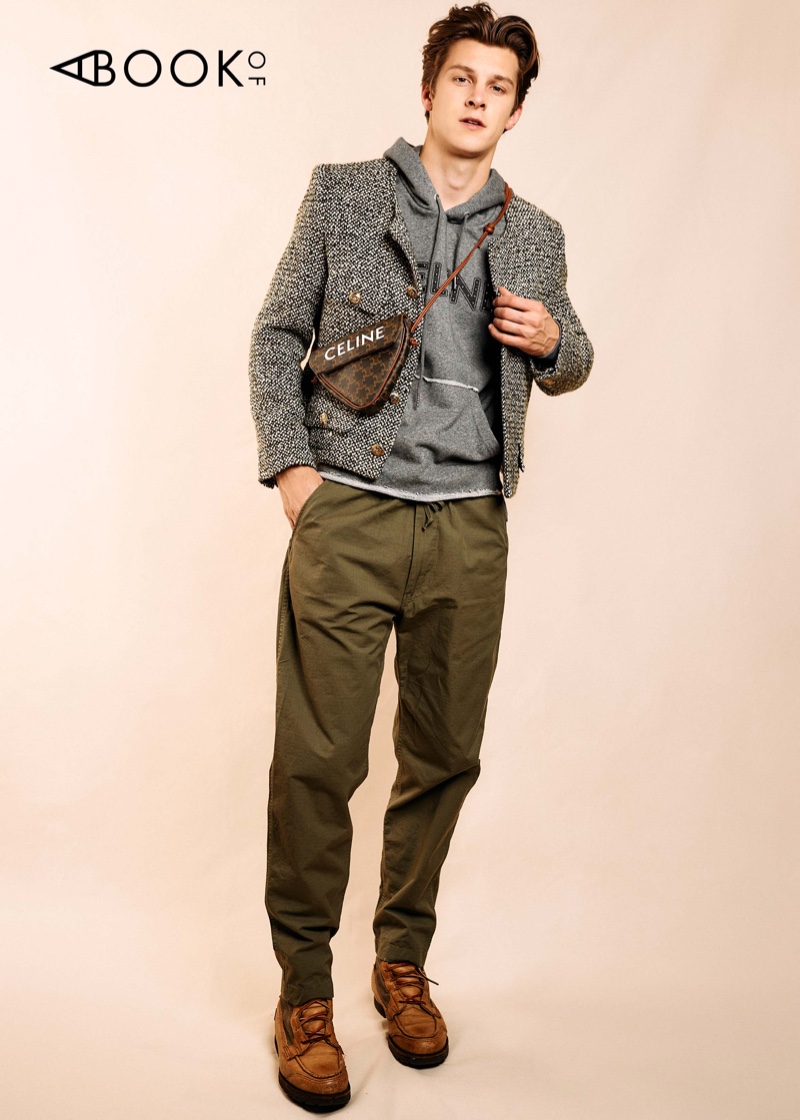 Ben impresses in contemporary fashions for the pages of A Book Of, thanks to the styling of Victor Lopez. For this occasion, casual and tailored silhouettes seamlessly come together. Lopez features several designer brands, including Burberry, Hugo Boss, Celine, and Lacoste.