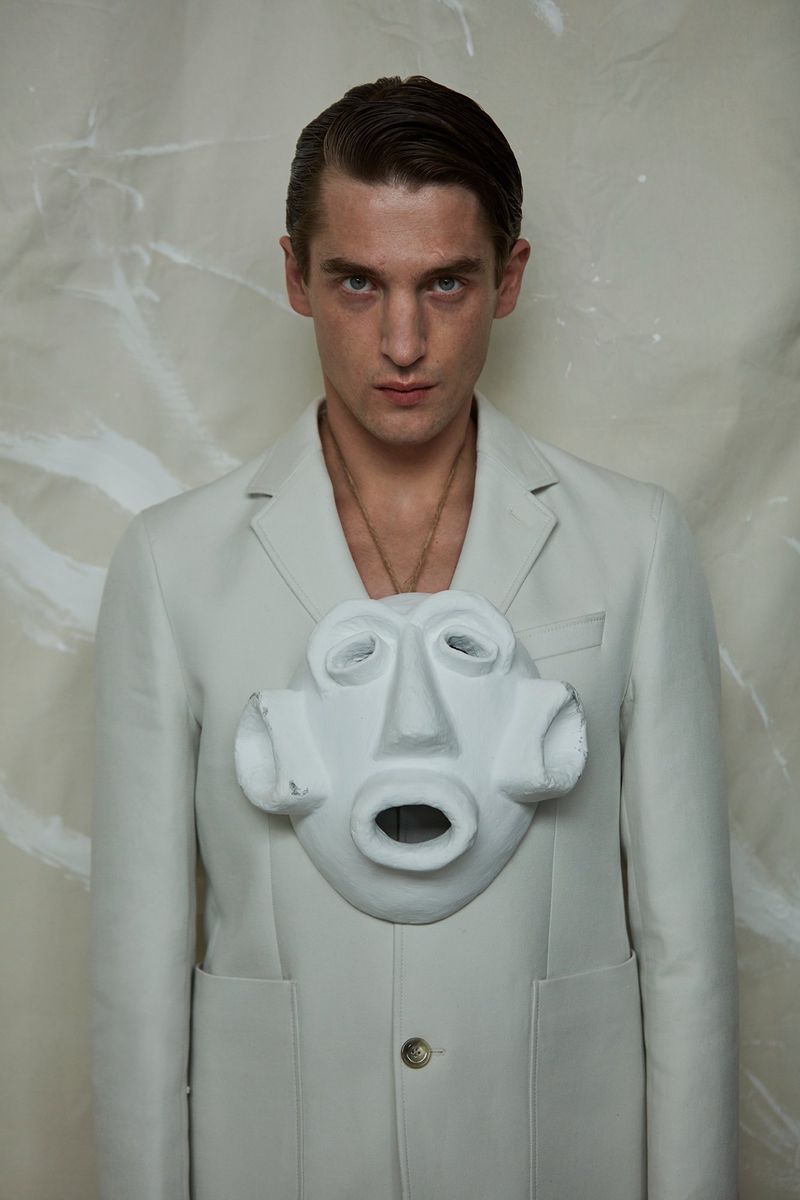 Anatol Modzelewski takes to a set designed by Piotr Piwowar for a new story from Desire Homme. The Polish model dons neutral-colored tones for the stylish shoot. Appearing before photographer Marcin Tyszka's lens, Anatol embraces fluid lines.
Tyszka plays with natural light as he captures Anatol in front of draped fabric. The images resonate with quiet but confident energy. In front and center, Antol shows off his best angles as the light creates striking shadows.
Stylist Marcin Brylski reunites with Anatol for Desire Homme. Brylski outfits Anatol in a dreamy wardrobe with light hues and modern proportions. Featured brands range from BOSS and Ermenegildo Zegna to Fendi.