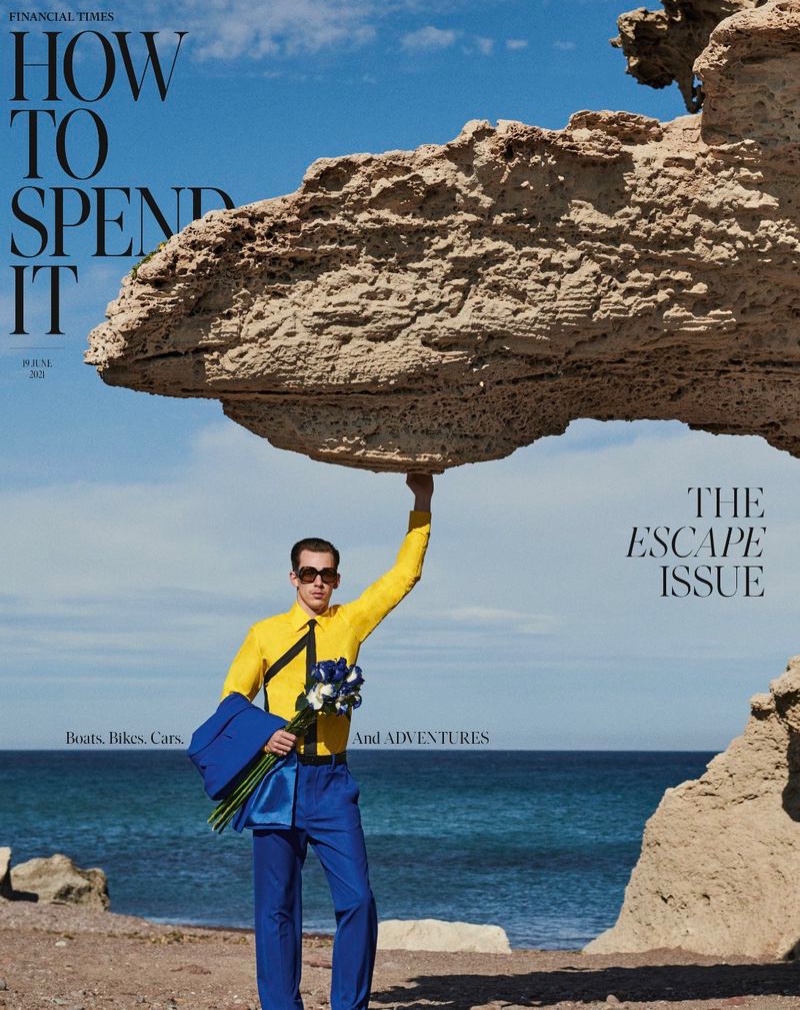 The Financial Times provides the perfect escape with the latest issue of How to Spend It. The magazine taps up and comer Victor Ordoñez as its star. Putting a stylish foot forward, Victor gets on the back of a bike, and it's "¡Hasta La Vista!"
Victor may be taking in a getaway, but the young model packs quite the sartorial punch. He dons sharp, colorful suits as he appears before Bruno Staub's lens. Meanwhile, Staub captures the boundless charm in warm tones, which resonate with a mix of color and black and white.
Giovanni Dario Laudicina rounds out the style perfection for How to Spend It's most recent issue. Laudicina seamlessly blends the idea of a vacation with sleek dapper suiting numbers. Impeccable fits and lively colors come together with a wardrobe, including Brunello Cucinelli, Dolce & Gabbana, and Ralph Lauren Purple Label.