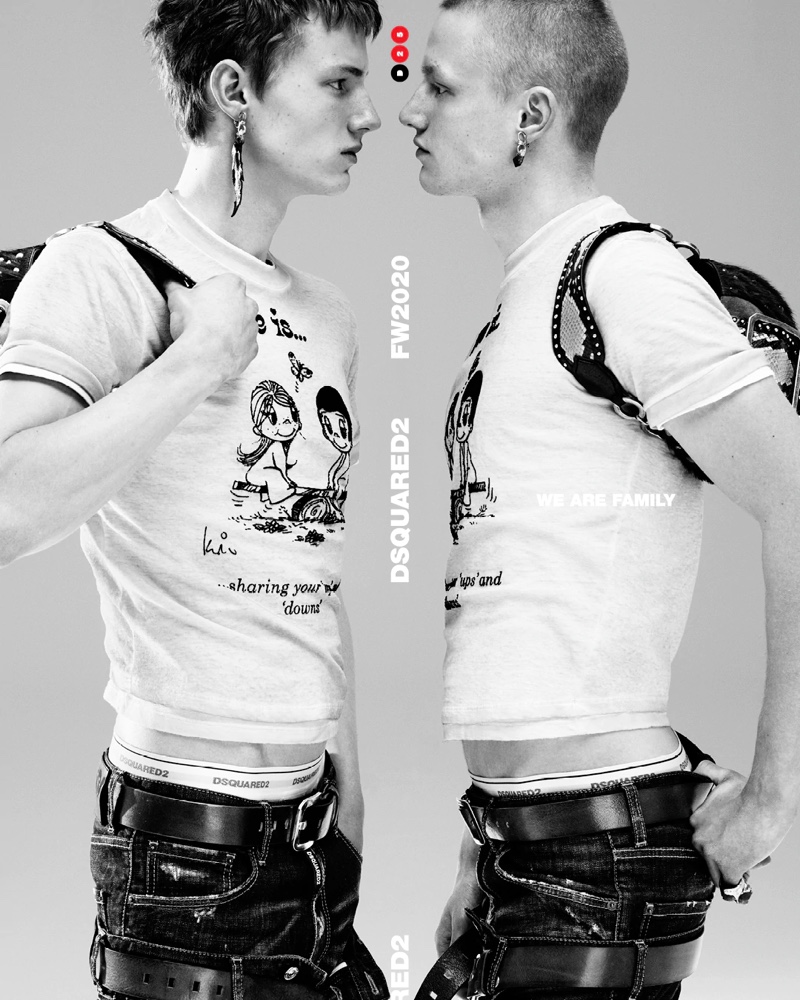 Dsquared2 introduces a new concept for its fall-winter 2020 campaign. Photography duo Mert Alas and Marcus Piggott reunite with the fashion house to capture "D2 Family Fratello." Meanwhile, Giovanni Bianco oversees creative direction. The visual project presents models as part of the Dsquared2 family, not only showcasing the label's current collection but exploring bonds of intimacy. Dsquared2's clothing and ad images work together to explore familial messages further.
Related: Dsquared2 Tackles Midwest Style with Fall '20 Collection
Dsquared2 Fall/Winter 2020 Campaign
With 25 years of history for Dsquared2, whether its a comradery of coworkers in-house or working with outside talent, there is plenty of time for family-like bonds to be created, sharing the closest, most creative moments.  For fall, designers Dan and Dean Caten enlist models Louis Goeckenjan, Joaquin Ibarra, Claas Nemitz, Braien Vaiksaar, and Jeremiah Berko Fourdjour to join their special family.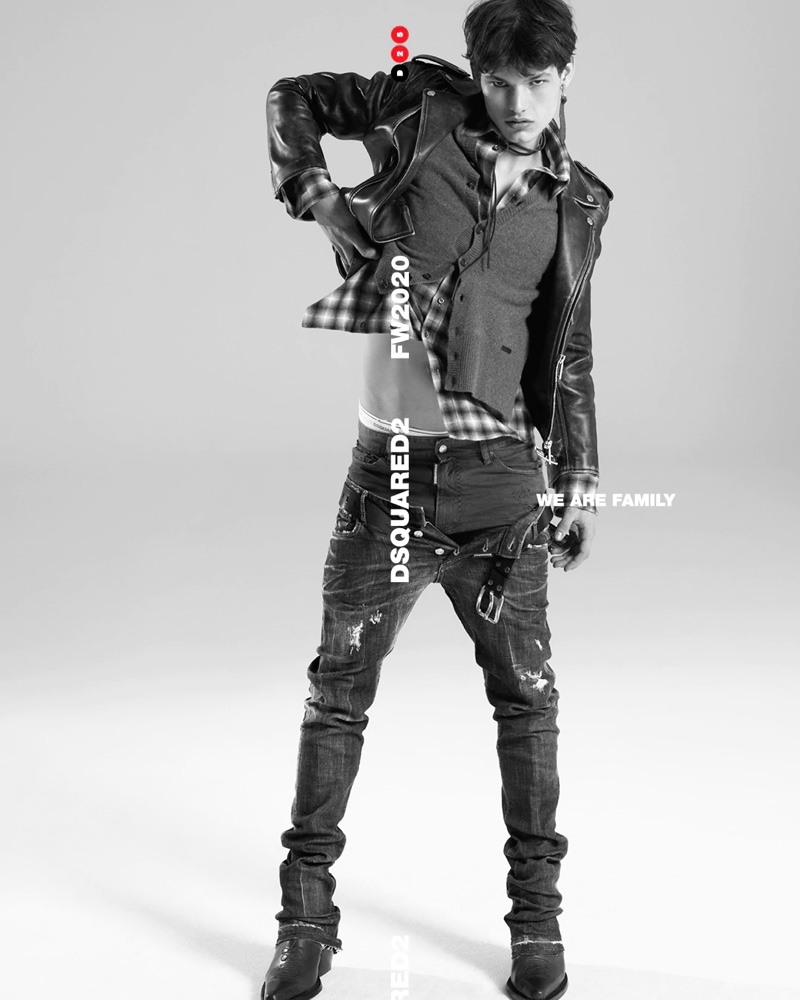 Related: New Arrivals – 5 Fall Standouts from Dsquared2
As for menswear this season, Dsquared2 brings attention to unique combinations of formal and casual clothing, which make up the better part of its fashionable runway selection. The options are nearly endless with layers upon layers of style, showing the brand's true passion. Not only are the colors incredibly diverse, but the patterns make up a wide variety as well.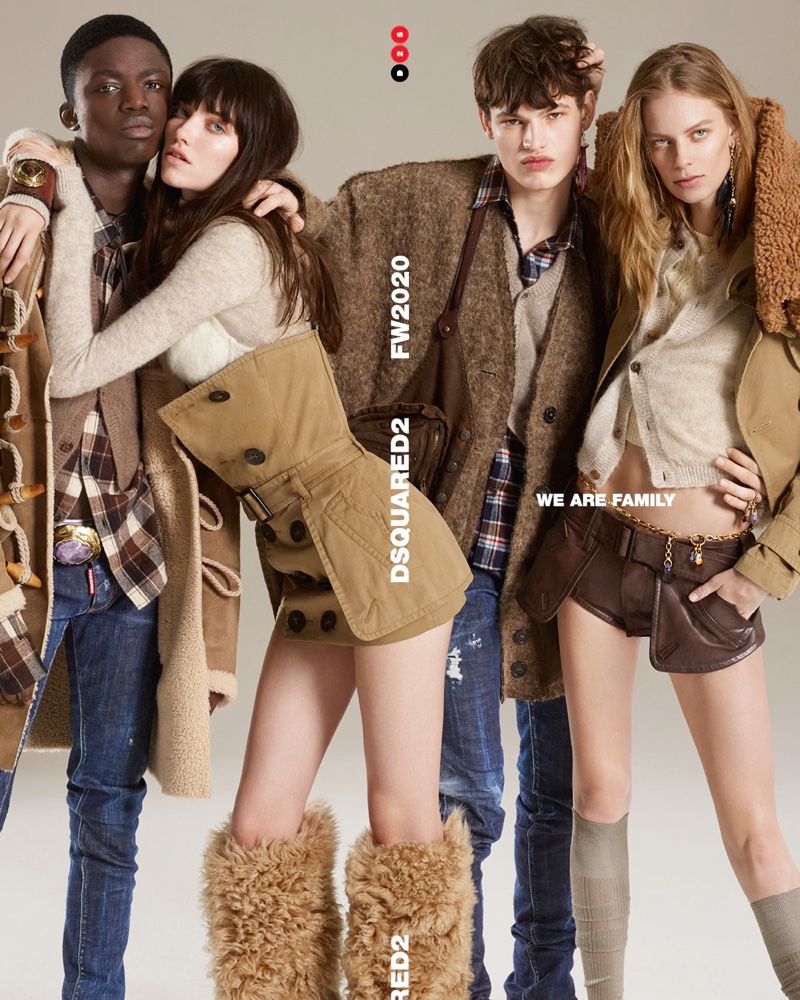 Related: Augusta & David Rock Statement Dsquared2 Denim
Clothing proportions also push fall into a trendy territory, with many pieces being oversized, which lends an entirely new look and feel to the menswear. Blues, blacks, and browns make up the base colors of this collection, but Dsquared2 has no fear of adding splashes of color with bright yellows and blues, usually in a plaid or similar pattern.