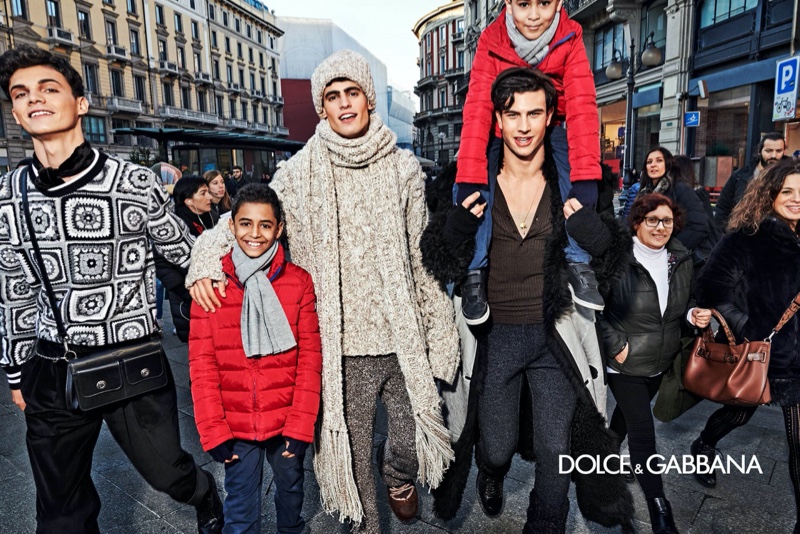 For its second campaign of the season, Dolce & Gabbana embraces an urban flair as the Italian fashion house leaves behind the rural town of Custonaci for the busy streets of Milan. Photographer Branislav Simoncik picks up his camera to capture a spirited look at Dolce & Gabbana's fall-winter 2020 men's collection. Endless charm is present as Simoncik photographs models alongside Milan's public crowds.
Related: Amerigo Takes to Custonaci for Dolce & Gabbana Fall '20 Campaign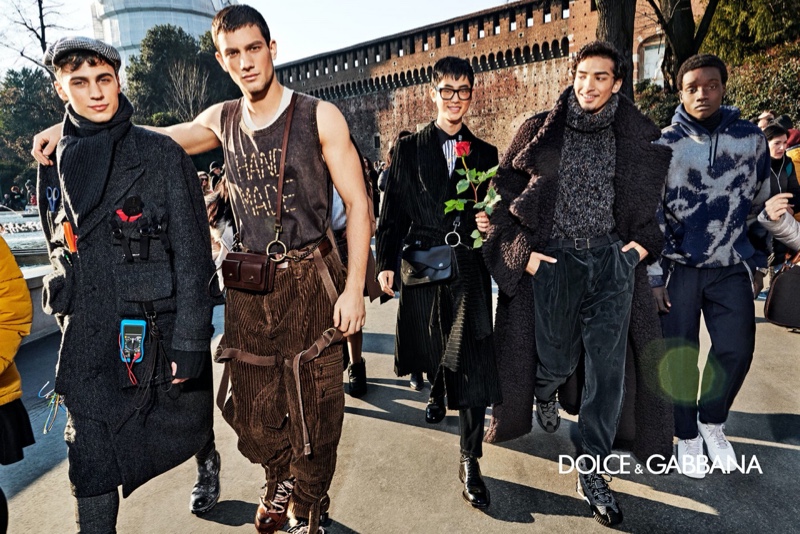 Exploring the city center, the advertisement takes us from Via Dante to Piazza Castello. All smiles, models Aiden Park, Alberto Filippi, Alessio D'Ortenzi, Alex Palade, Denis Jovanovic, Donovan Santos, Emin Akyildiz, Eugen Renko, Evans Nikopoulos, Farhan Alam, Jeff Zimbris, King (Persona Milano), Ljubisa Grujic, Lourenço Carvalho, Matt Körmendi, Mattia Narducci, Rodrigo Bidin, Srdjan Kutlesic, and Veljko Mićović showcase the latest designs of Domenico Dolce and Stefano Gabbana.
Dolce & Gabbana Fall/Winter 2020 Men's Campaign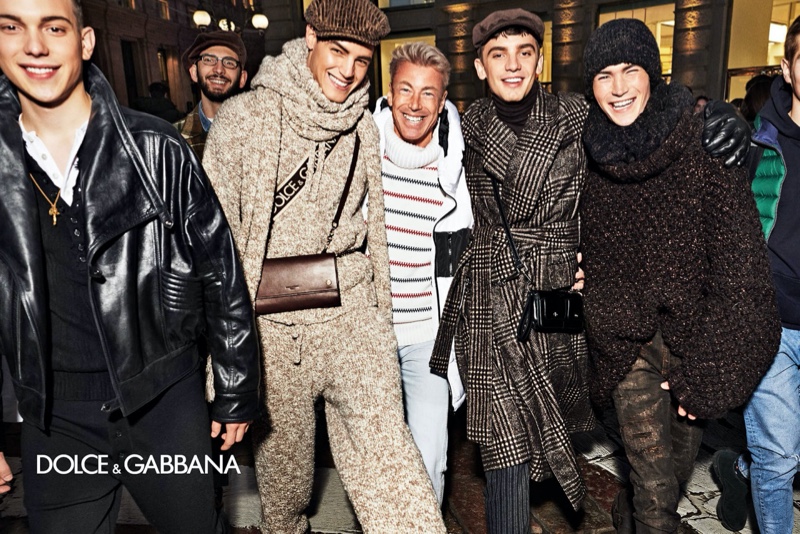 While Simoncik's images show glimpses of beautiful sights such as the Lombard capital and Castello Sforzesco, Dolce & Gabbana's menswear is nothing to sneeze at. Dolce & Gabbana delivers a gorgeous collection with relaxed fits and smart use of texture.
Related: Dolce & Gabbana Celebrates Artistic Craftsmanship with Fall '20 Collection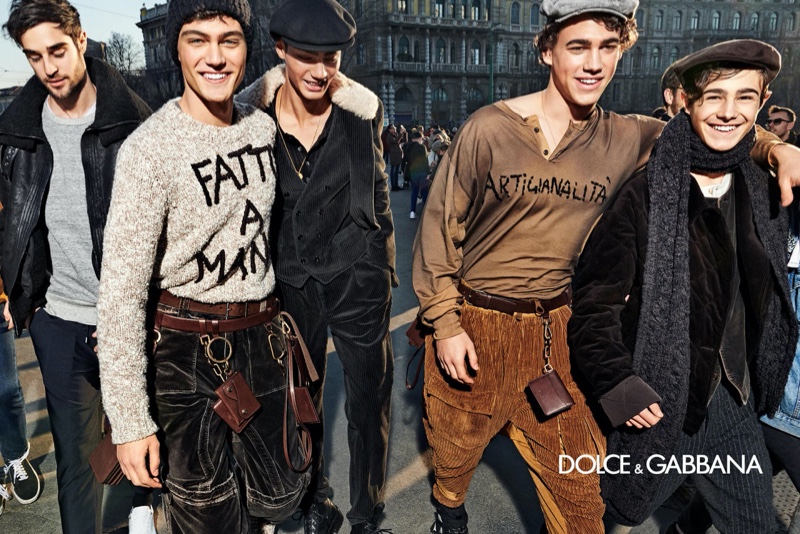 Luxurious looks come together with a mix of wool and velvet, which best represent Italian craftsmanship: chunky knitwear, corduroy pants, leather jackets, belted coats, and more stir up envy. Footwear also steals a moment in the limelight and for great reason. Leather and knitted styles are guaranteed to capture public attention with fantastic boot and sneaker styles.