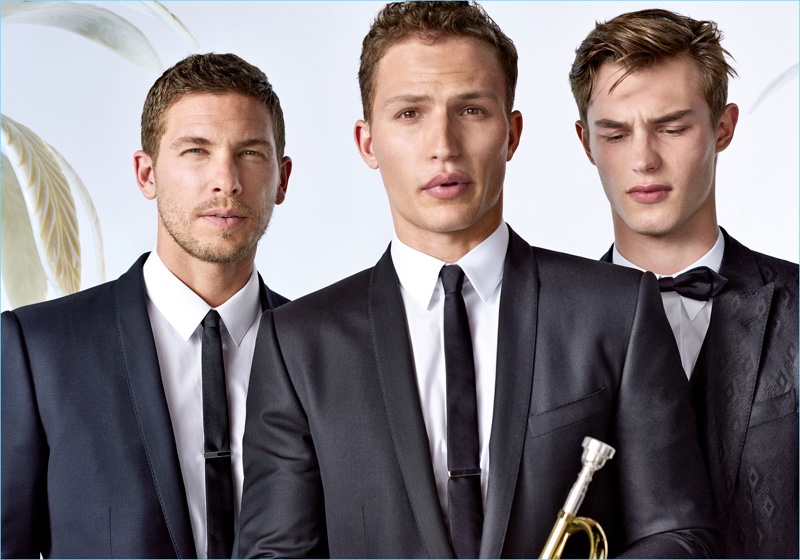 While Dolce & Gabbana may have gone the way of the millennial insta-star for its spring-summer 2017 campaign, the label stands by top models for its current lookbook. Designers Domenico Dolce and Stefano Gabbana enlist familiar faces such as Clément Chabernaud and Adam Senn.
Related: Axel Hermann is Dashing in Dolce & Gabbana Alta Sartoria for The Rake
Breaking down a vibrant showing, Dolce & Gabbana presents its collection in various chapters. Dolce & Gabbana's luxurious offering takes into account diverse inspirations from Sartorial to Music. Fueling its fashion signatures, the brand presents a rich serving of suiting and sportswear decorated in infectious prints and colors.
Dolce & Gabbana Spring/Summer 2017 Men's Sartorial Collection