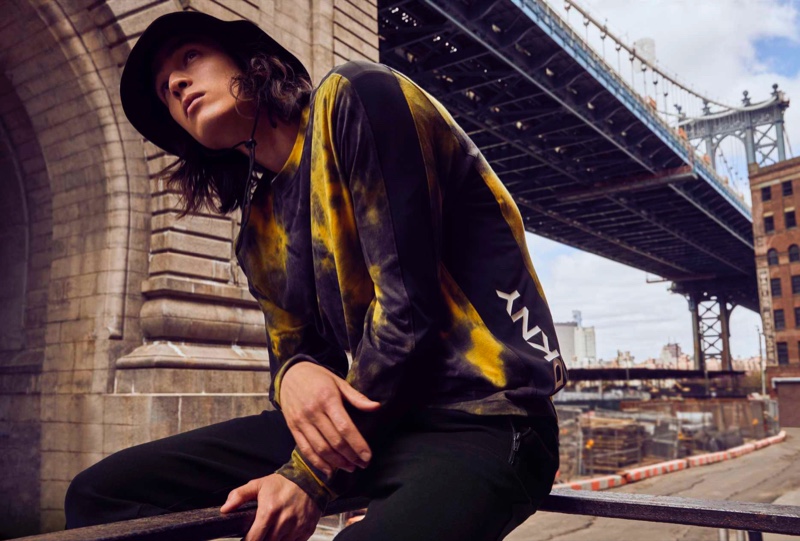 DKNY reflects the times with a decidedly casual fall-winter 2021 collection for men. The fashion brand unveils its new offering with a lookbook photographed in its home turf of New York. Photographer Cesar Balcāzar connects with the brand, focusing his lens on DKNY's fresh urban styles.
The seasons' faces, models Peter Meyer, Raphael Diogo, and Pero Simic, come together. The trio inspires in a wardrobe that evokes a neutral autumn palette with the occasional pop of color. Meanwhile, Lucy Armstrong styles the models in DKNY's versatile pieces.
Related: DKNY EMBRACES THE NEW CASUAL WITH SPRING '21 COLLECTION
DKNY's fall collection represents a lineup of interchangeable clothing that you can layer for endless style options. Jackets and coats make a prominent appearance with classics like the trench or a more contemporary puffer in faux reptile leather. There are also many options for shirts, sweatshirts, and hoodies. Not to go unnoticed, DKNY makes a strong case for the cargo pant trend going into fall.
DKNY Fall/Winter 2021 Collection