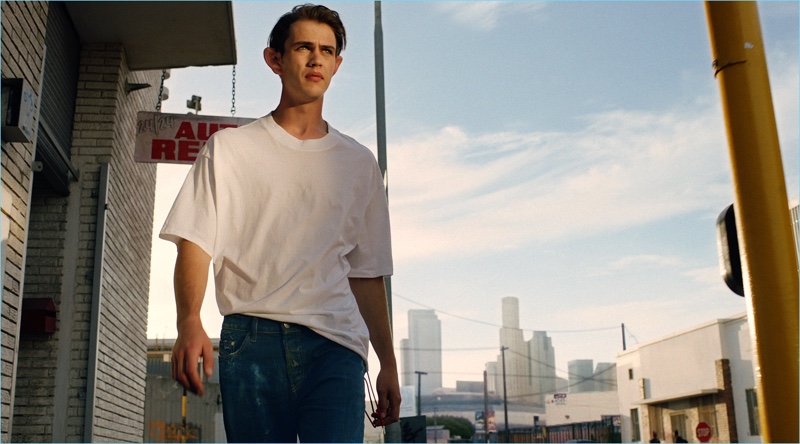 Diesel continues to celebrate the themes that make us unique with its spring-summer 2018 campaign. The brand unveils its newest advertisement that is entitled "Embrace Your Flaws." François Rousselet directs a short to the tune of "What's a Matter Baby" by Small Faces. In the film, a boy and girl meet and fall in love after getting rid of their flaws. However, their flaws are present in their child. Diesel uses the moment to argue Our flaws will always be stronger than any of our attempts to hide them. So why not embrace them, enjoy them and keep the world as it's meant to be: beautifully flawed?
Related: Diesel Delivers a 90s Cool for Pre-Spring '18 Collection
Diesel Spring/Summer 2018 Campaign: "Embrace Your Flaws"