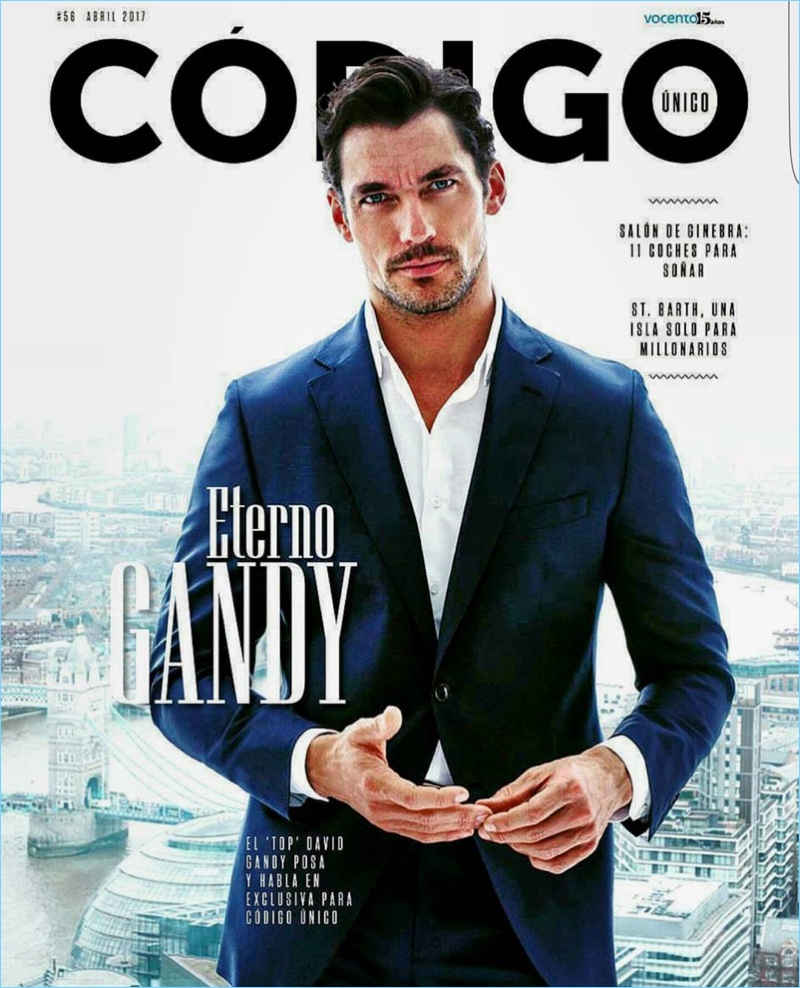 David Gandy reunites with photography duo Hunter & Gatti for the cover of Código Único. The top British model stars in a feature for the magazine. Outfitted by stylist Jesus Cicero, David wears sleek looks from labels such as Massimo Dutti. A gentleman for the ages, David blushes when asked about his attractiveness. David confesses in a translated quote, "I get pretty embarrassed when someone says I'm handsome. To this day, I still can not believe it."
Related: Gandy Le Magnifique | David Gandy Covers L'Officiel Hommes Switzerland
One of the world's leading models, David explains, "I am aware of the power of my image as a brand, but I do not feel that it really is me. On one side is David Gandy, the business, and then I am as an individual, with my private life, which is very different from my professional side."
Reflecting on his career, David notes, "It is true that when the first campaign of Light Blue that I made with Dolce & Gabbana appeared, I had more than eleven million visits online, but I do not think that is due to the power of my image, but the power of an incredible publicity campaign."
Related: David Gandy Enjoys Relax & Leisure Time for Latest Autograph Outing
The British model conveys, "That is where I first became aware of everything that moves a powerful image, and that is why I choose my projects so carefully. But I do not even consider myself handsome." Read more on CodigoUnico.com.
Editorial: David Gandy for Código Único