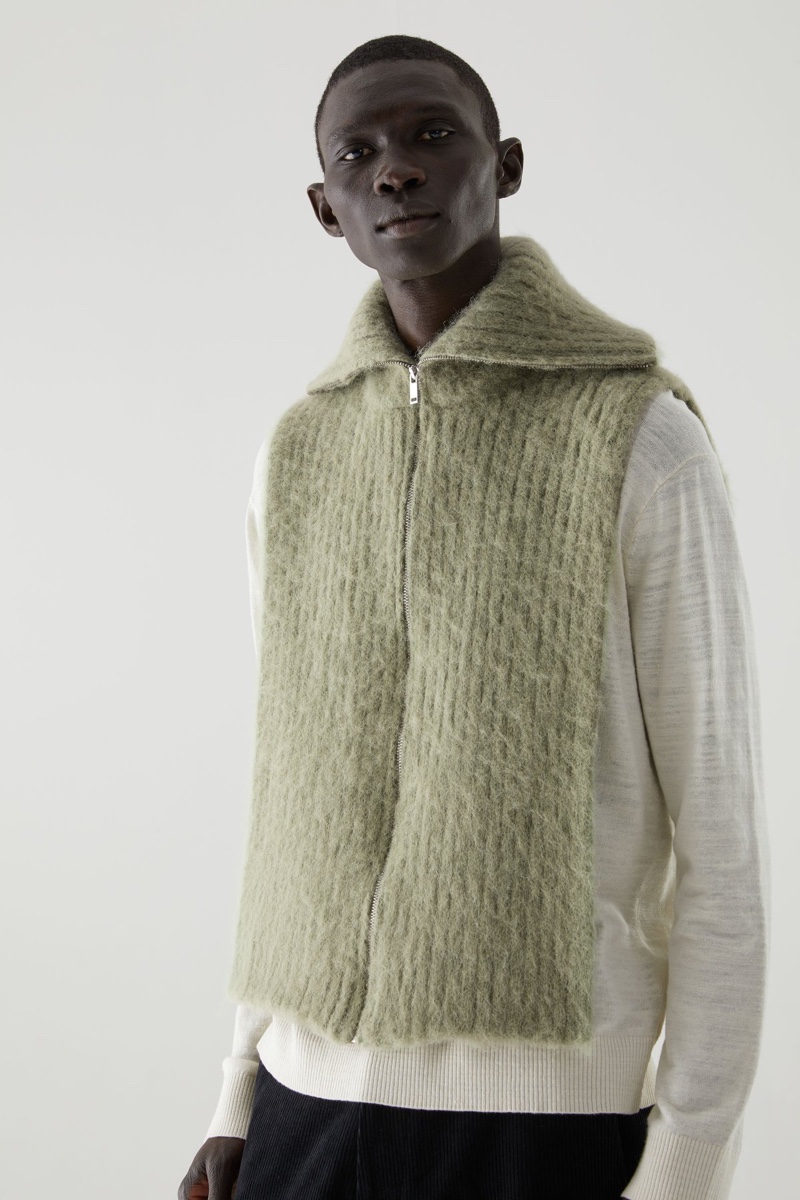 COS serves up a light and voluminous fall with a tasteful menswear collection. Highlights for the season shine with an outing fronted by top models Fernando Cabral, Jonas Glöer, and Sang Woo Kim. The trio layers in sleek pieces as they alternate between the studio and outdoors. Muted tones and comforting proportions deliver ease of mind that is ideal for hitting the town or lounging at home.
Related: COS Pushes for Sustainability with Fall '20 Denim Line
COS's menswear brings together modern tailoring with smart use of texture, delivering sweaters, coats, scarves, and more. Function and style are once more central to the Swedish brand. For a great example, look at the COS's short puffer jacket, which features a thermoregulating design and soft down padding with a high neck. At the same time, you can make a statement while staying warm in the label's oversized wool padded scarf or a double-breasted wool coat and down-filled vest.
COS Fall/Winter 2020 Menswear