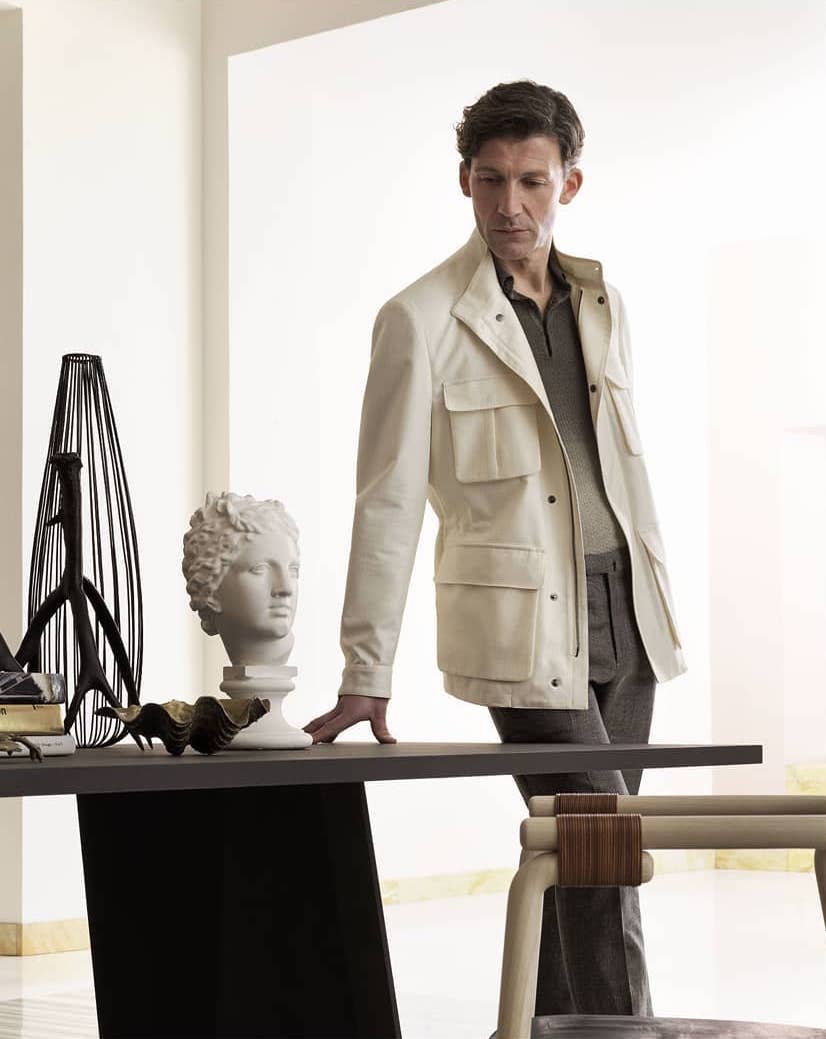 Corneliani revisits its archives for spring-summer 2020. The fashion brand rediscovers the seventies, but takes a look at the cherished decade, "free from any nostalgic and vintage vibe." This approach to the season results in a collection of refined tailoring with the charm of age and allure of contemporary fabrics.
Related:Corneliani Adds a Formal Touch with Spring '20 Collection
Corneliani's standout style is front and center for a new campaign, which features models Ben Grafton and Ilay Kurelovic. Embracing a relaxed attitude, Ben and Ilay pose for the label's advertisement, alongside contemporary furniture designs by Living Divani. The pair dons staples of the modern gentleman with menswear icons such as the suit and safari jacket.
Corneliani Spring/Summer 2020 Campaign