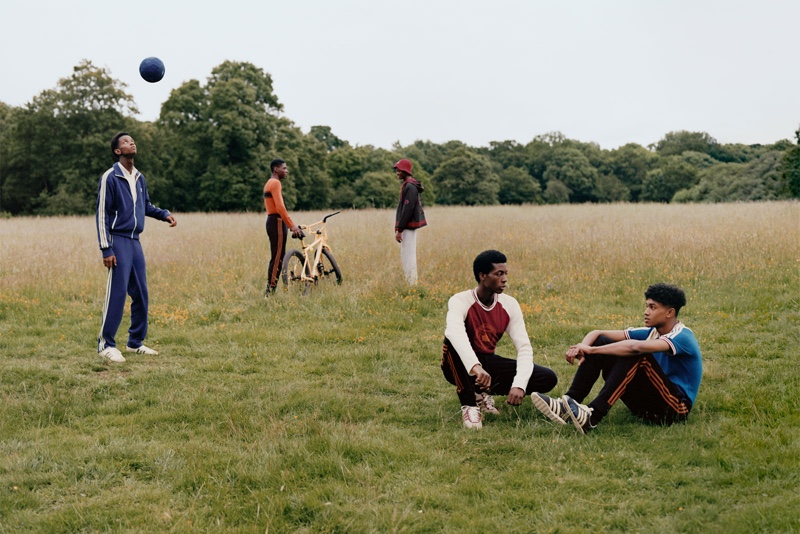 Fashion is richly retrospective, with an almost cinematic flair for capturing predominate historical narratives of the time. It is also always ripe for revision by emerging models of thought, once-marginalized modes of being, and shifting aesthetic ideals. When it comes to re-imagining past incarnations of the Germanic icon adidas, three times a charm for British-Jamaican designer Grace Wales Bonner, who has just completed her third collaboration with the storied heritage brand.
While the first two collections focused on revisiting 70s-era adidas, this time around, it's the 80s that are getting a cultural shake-up. Bonner reconsiders adidas styles of the 80s through a non-western diasporic and postcolonial lens. Titled 'Black Sunlight,' the range encapsulates the silhouettes of 80s apparel and combines them with a vivid palette and crochet detailing that draws on her Caribbean heritage.
Here are our top-of-the-class picks from the latest Wales Bonner x adidas capsule: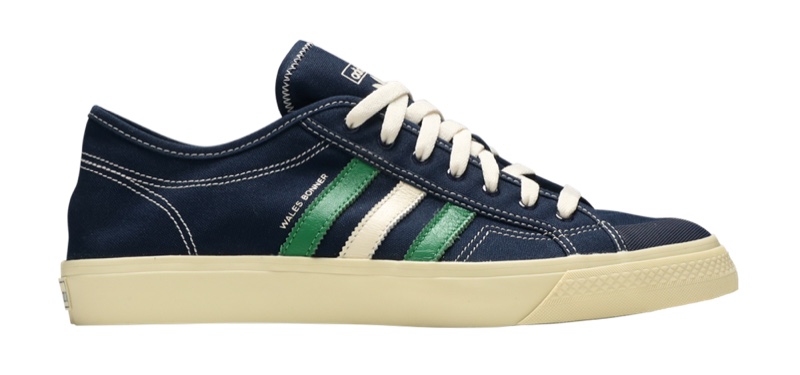 Wales Bonner x Nizza Low 'Night Indigo'
We love the Wales Bonner x Nizza Low in Night Indigo for functional and subtly eye-catching sneakers. Bonner has taken the classic canvas Nizza shoe and redressed it with contrasting white stitching across the navy upper, evoking traditional Caribbean handicraft techniques. The brand's trademark three stripes are represented in green and white and feature the designer's name in small print above them.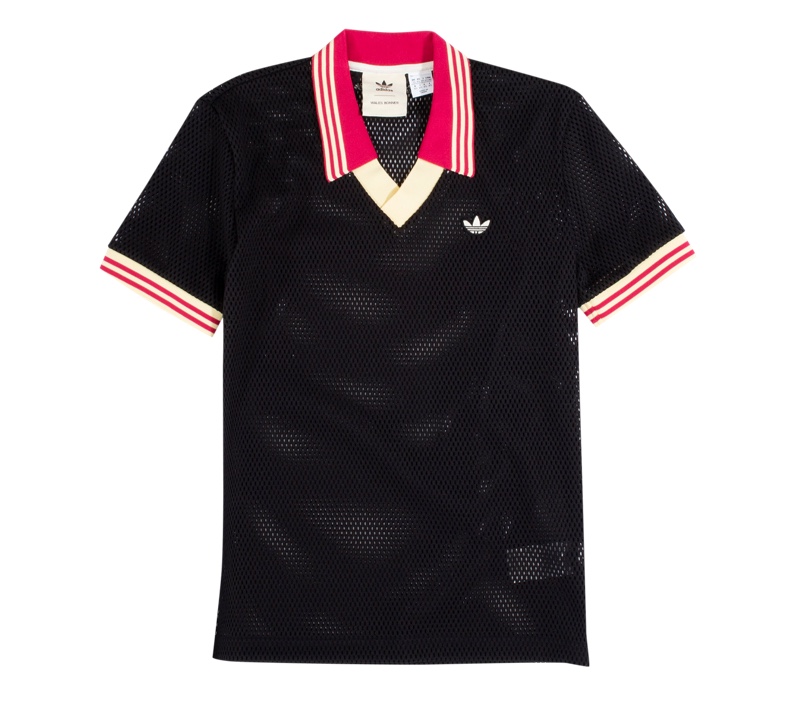 adidas x Wales Bonner Mesh Polo 'Black'
Bonner has said that she delved into the wardrobes of her father and his contemporaries for inspiration, perhaps directly influencing this very 70s-inspired adidas x Wales Bonner Mesh Polo in black. Featuring a knit collar and sleeves, both accented by the brand's signature three-stripes in a red-white combo, this shirt wouldn't look out of place at the dancehall, on the beach, or at a party. It's sportswear gone glam in a flatteringly tight fit.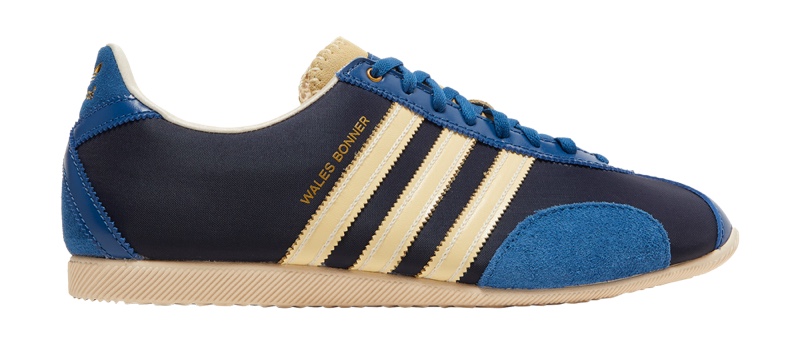 Wales Bonner x Japan 'Legend Ink'
Our third pick is the Wales Bonner x Japan in the Legend Ink colorway. Another classic adidas shoe, this one gets a unique material update with soft nylon upper and leather stripes in a uniform shade of blue. The only color accents, apart from the white rubber sole, are in the form of small gold-embossed Wales Bonner branding on the sides and tongue of the shoe. We also love the crochet laces, again a nod to the weaving techniques of traditional Caribbean artisans.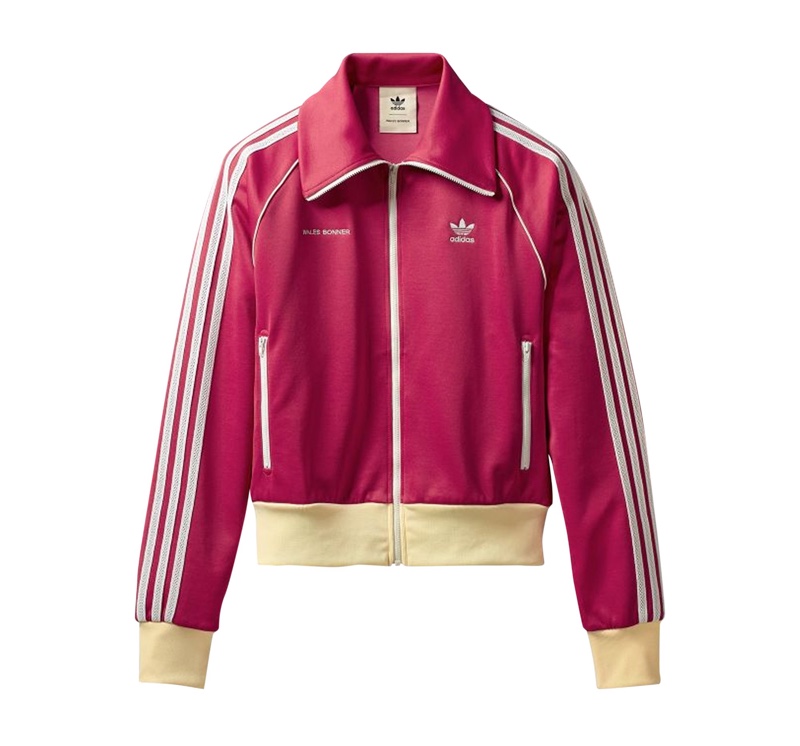 adidas x Wales Bonner 70s Track Jacket 'Rave Pink'
The adidas x Wales Bonner 70s Track Jacket in Rave Pink is a reinterpretation of the brand's signature tracksuit top that features a cropped silhouette and a radical color make-over that's unisex in its appeal and fit. Loud, vibrant, and proud, like the cultural era it celebrates.

Wales Bonner x Samba 'Cream Brown'
And finally, because you can never have enough pairs of fabulous sneakers, we've chosen the Wales Bonner x Samba in Cream Brown for the designer's take on another adidas shoe staple. Bonner's Samba refabricates the shoe to reflect the 70s Caribbean-influenced London dressing.
The low leather build of the original is replaced with a woven raw cotton upper in cream, accented with brown leather in the adidas three-striping and toe overlay. There's also hand-stitched detailing around the branded leather heel tab. Shop additional Wales Bonner x adidas styles at GOAT.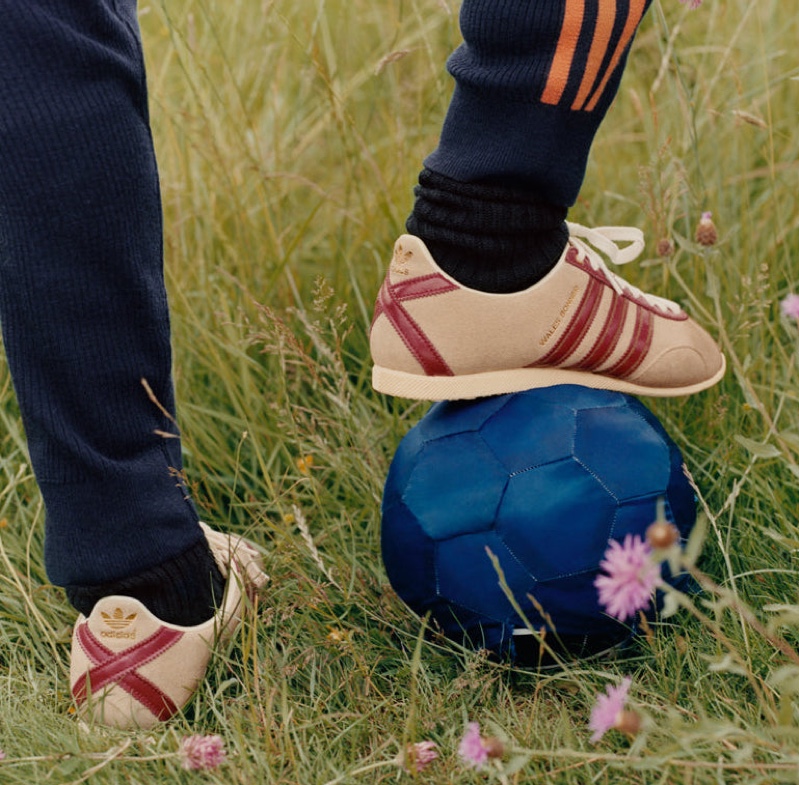 Wales Bonner x adidas Collaboration
Bonner describes her recontextualization of classic adidas hits as "a meeting point between two worlds," to bring "tailoring sensibilities or an eveningwear esthetic into sportswear–bringing that beauty to something that you can wear every day." The range, then, is for every adidas fan who wants activewear with some pizazz and who shares an interest in the ways we regard the colonial history of yore. The different shades of thought help to transform us.