Movement is core to Colmar's spring-summer 2020 campaign as the brand presents "The Dynamism of Stillness." The advertisement brings to mind the energetic spirit that's a perfect match for the Colmar style DNA. The label expresses the season as "Motion and Emotion." As model Jeremiah Berko Fourdjour takes up the spotlight, Colmar aims to showcase "a synthetic body language expressing strength, determination, [and] willingness."
Related: Thomas Looks Forward to Moonlight with Colmar Originals Fall '19 Campaign
Jeremiah effortlessly moves as he takes to a minimal set for the occasion. The Italian-Ghanaian model works with photographer Viviane Sassen to produce images of "sculptural dynamism." The Dutch photograph's notable style perfectly complements the fluidity of Colmar's fashion narrative.
Sassen "evokes the striking graphics of minimal art and the sharp yet smooth movements of conceptual choreographies." A short video amplifies the campaign's details, which highlights Colmar's choice minimalism, juxtaposed with modern textures and bright colors.
Colmar Spring/Summer 2020 Campaign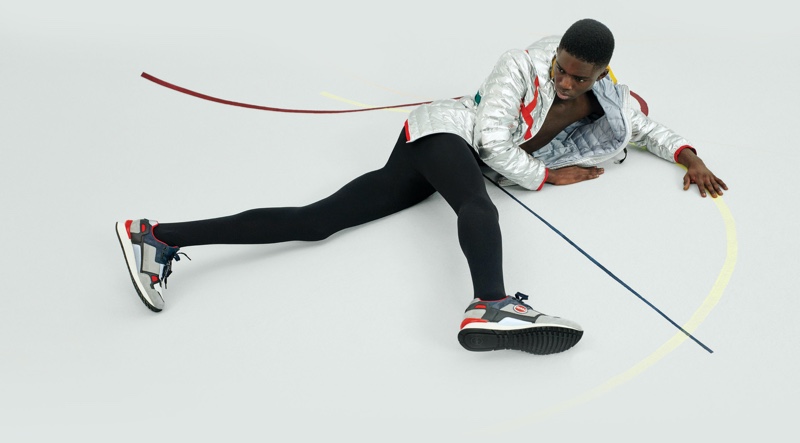 Spring/Summer 2020 Colmar Urbanwear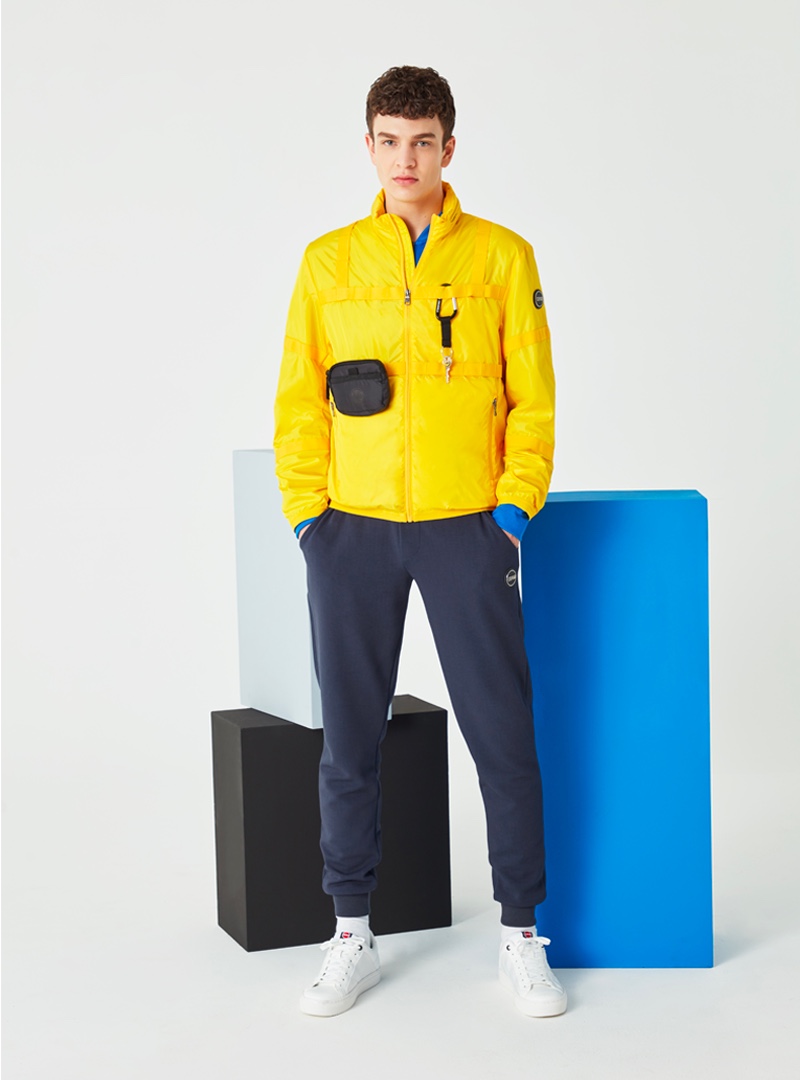 One of the season standouts from Colmar is its new Research jackets. The bold styles effortlessly offer a dash of color to your wardrobe. At the same time, Colmar's outerwear does not let up on functionality. Everything from jackets and sweatshirts to vests features stylish tape that accentuates the season's pop of color. It also provides extra utility for carrying items or the fashion itself.