For its spring-summer 2024 menswear collection, Kiton delivers a compelling narrative of grace, precision, and continuity. The lineup boldly challenges traditional norms by proposing a refined, unblemished style vision. It brings a refreshing perspective that encourages authenticity while celebrating the comforting embrace of the summer season.
Bringing life to Kiton's latest designs are Edoardo Sebastianelli, Nikita Stsjolokov, Rishi Robin, Sharif Idris, and Taemin Park, who embody the persona of the brand's man. He's a purist, distinguishing himself not by excessive ornamentation but by the enchanting specifics revealed in careful progression.
With this offering, Kiton dares to venture beyond its familiar territory of classic jackets, suits, and shirts. The collection tells a narrative of casual elegance that draws inspiration from the past, unfolds in the present, and looks toward the future.
Kiton Spring/Summer 2024 Collection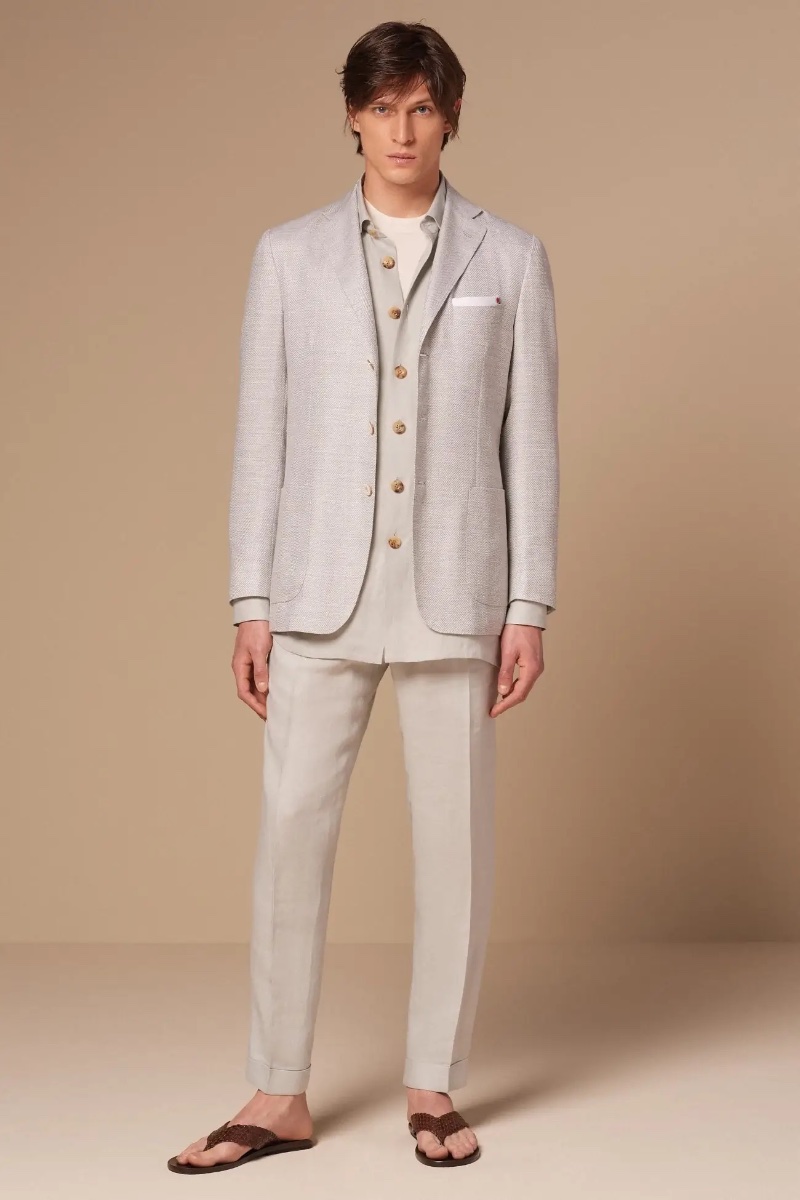 Kiton holds quality as a primary pillar of its philosophy, as evident in the meticulously selected materials used throughout the collection. From luxurious knitwear yarns and superior linen and cotton for shirts to special Japanese nylon for padded jackets, Kiton's garments cater to diverse needs while keeping a finger on the pulse of the ever-changing fashion scene.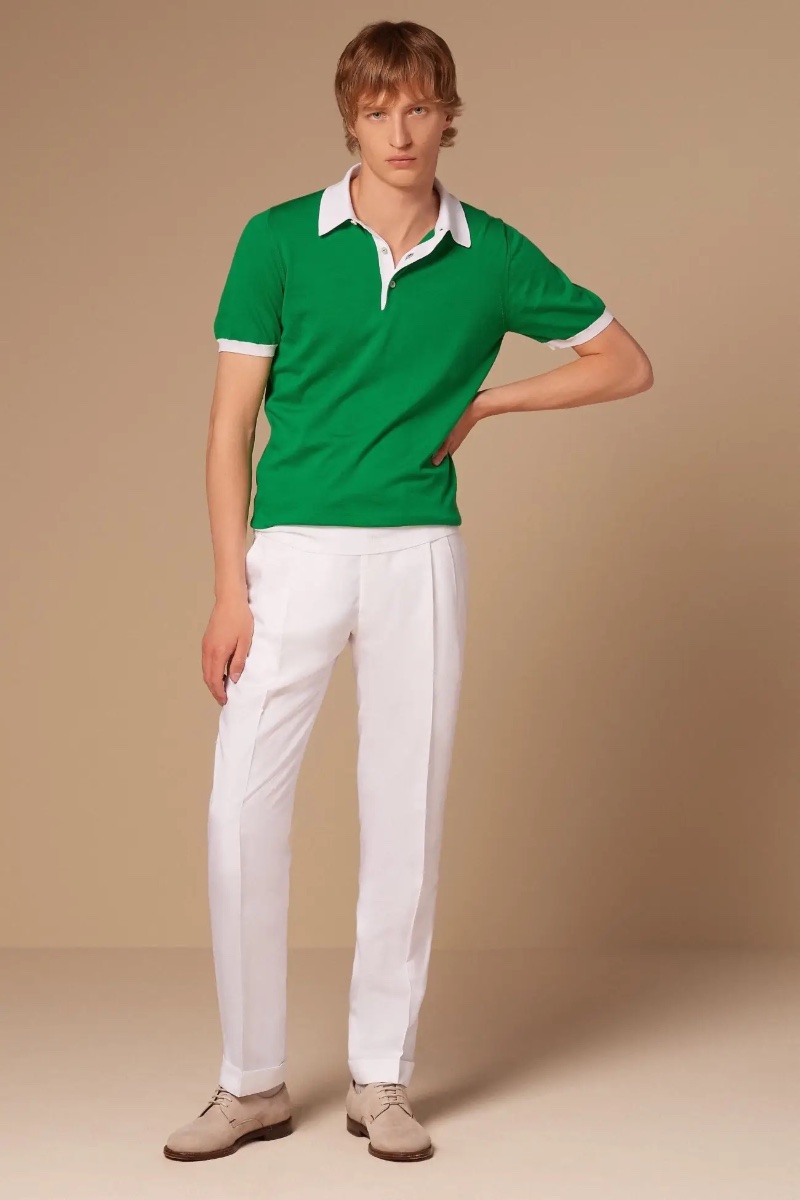 Distinctive pieces abound in the collection. Some highlights are cotton-linen sweaters in rustic beige and vibrant emerald green, relaxed jackets casually layered over sweatshirts, and airy cashmere and linen polo shirts. Nylon-padded jackets with cashmere lining offer a striking choice, adaptable for a sunny beach day or a cool evening gathering.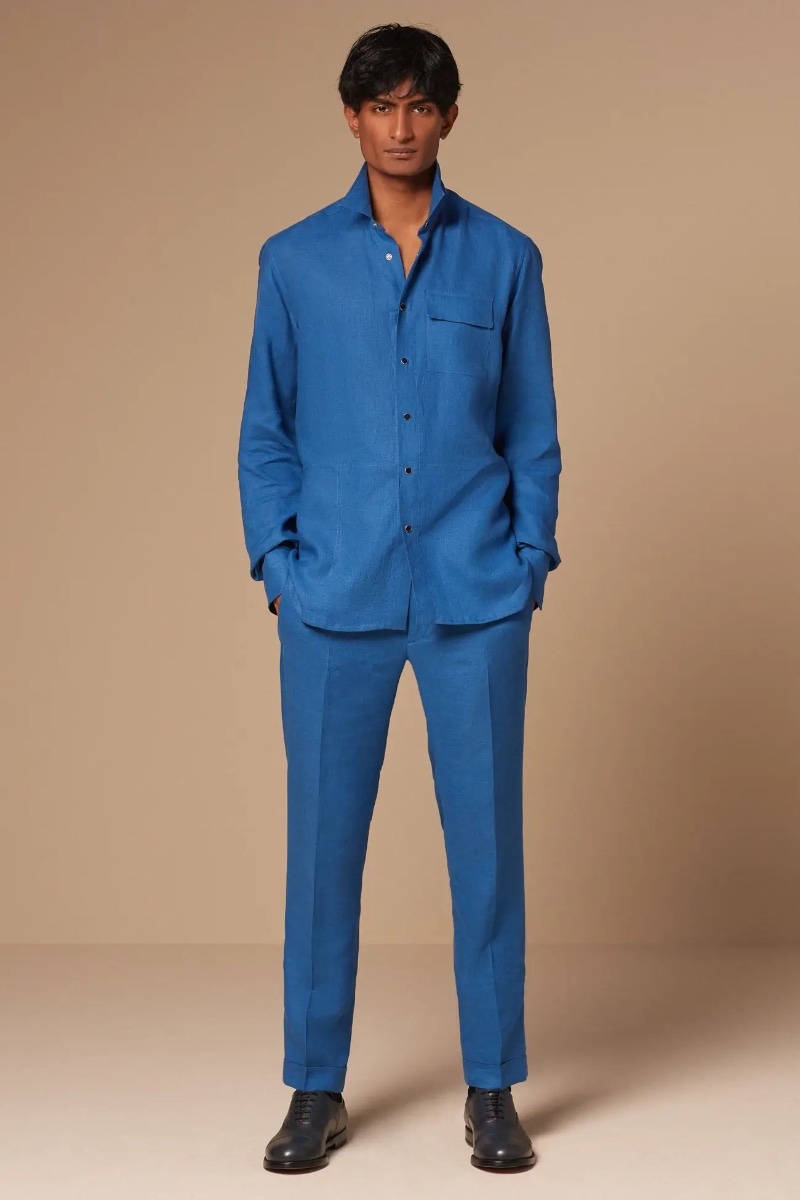 Color plays a crucial role in defining the collection's mood. The lively geometric patterns in orange and white, paired with serene light blue, evoke a sense of tranquility reminiscent of calm seas reflecting the peaceful skies of August. Drawing inspiration from masters like Paul Klee and Philippe Malo, the collection breathes summer through a carmine red ultra-soft linen jacket.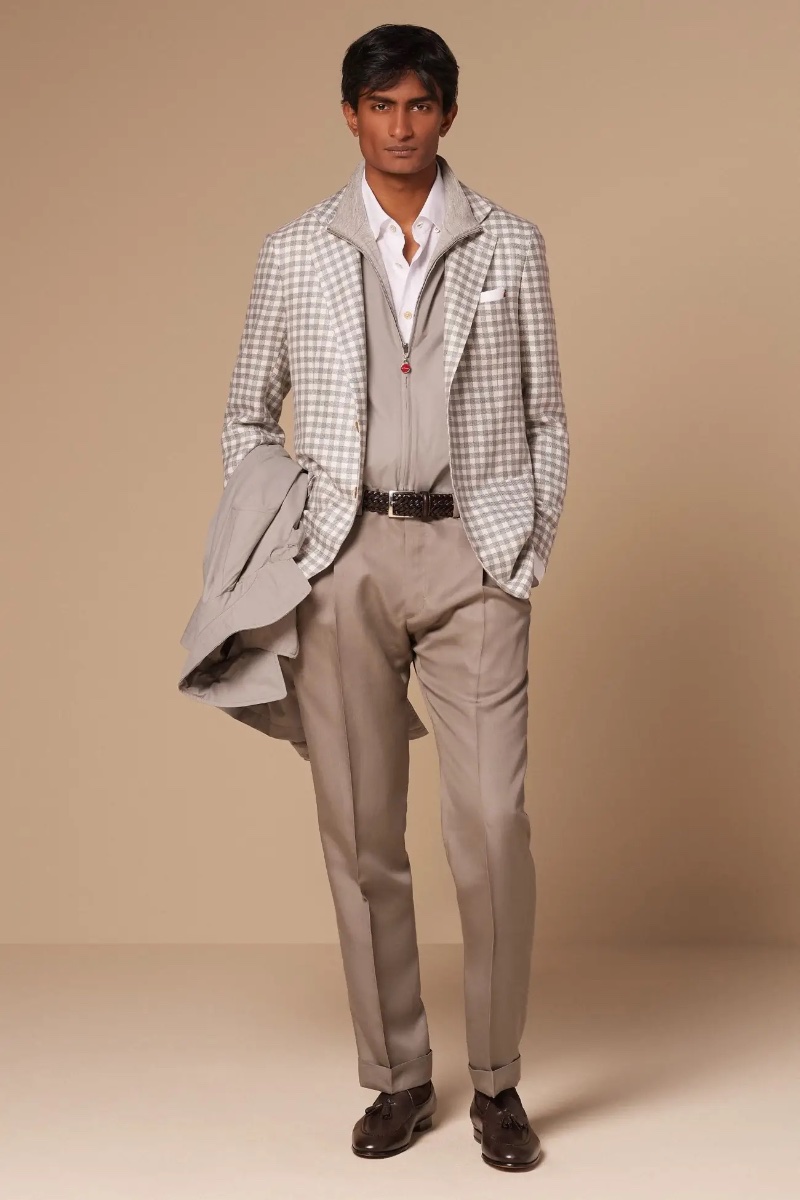 Footwear gets its share of innovation and careful craftsmanship in the collection. From essential espadrilles and colorful sneakers to light-as-air Capri loafers with intricate topstitched detailing, footwear is far from an afterthought. This season sees the introduction of minimalistic sandals and slippers, marrying style with comfort.
The evening attire of the Kiton man is noteworthy, as he transitions from day to night in double-breasted and dinner jackets. Elsewhere, vibrant colors extend to beachwear, featuring bright yellow and orange swimwear and short-sleeved sweaters—the collection surprises with polished collared shirts showcasing a traditional Neapolitan majolica print.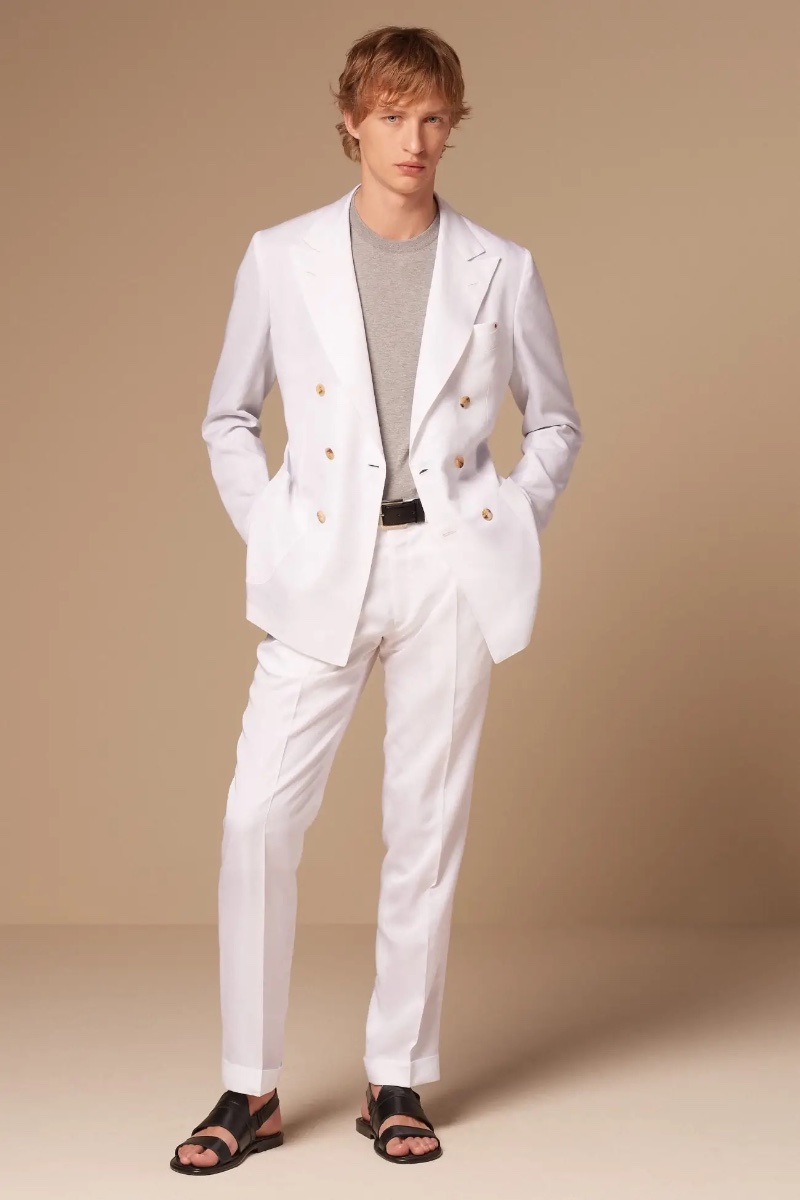 Kiton's spring-summer 2024 menswear collection represents a steadfast commitment to simplicity, precision, and high-quality standards. Kiton prepares for a thrilling season of aesthetic refinement and advanced menswear by blending timeless elegance with contemporary style.