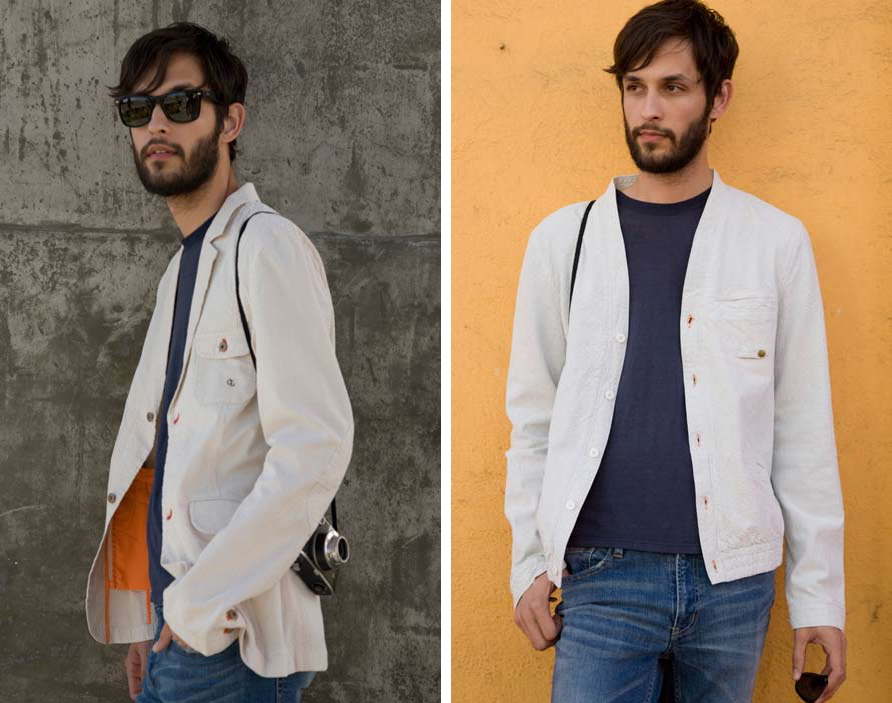 New label ClothLogic is based in Los Angeles. ClothLogic's designer, Leon Shpayer is forthright and does not deter from acknowledging that his label plays it safe when it comes to design. However, Shpayer's main goal when it comes to fashion is providing an accessible quality brand at an affordable price. Obviously Shpayer is doing something right. One of his celeb followers includes Gossip Girls' Ed Westwick and we know his choices are never-ending.
Q & A
The Fashionisto: How did your interest in fashion develop?
Leon Shpayer: I come from a long line of clothing makers, going back to 18th century.  I grew up around sewing machines, pins, needles, fabrics, threads, scissors and all that jazz.  Hanging around the Ateleier on my school vacation was a common thing in my life.  It wasn't till I was 17 and assisting Lika Volkova "Antilika" that I realised how much I connect to the world of clothing making.   I was absolutely consumed and it was wonderful.
TF: How did ClothLogic come about?
LS: ClothLogic was built on the success of a women's line Tulle, who is the sister to ClothLogic.
TF: What makes ClothLogic different from any other brand?
LS: I can't say that ClothLogic is recreating the wheel in any way, but we felt that there is a customer in the market that's looking for a quality design for a fair price.
TF: What is the process from designing a collection to getting it produced to seeing it in stores?
LS: It's all about the process isn't it…but, it is really not complicated and yet, the process is very detail oriented and requires a whole team of people to materialize a sketch into something that's hanging in a store, without any trace of labor.  Making Clothes is still one of those industries that requires a very hands on approach.  I feel people today don't realize that.  I see how in a store if a garment falls on the floor, they won't even blink and walk right over it.  I don't blame them, but I will pick it up and hang it back on the hanger.
TF: What is the largest difference between designing a fall and spring collection?
LS: No Wool in Spring
TF: What do you have planned for next season?
LS: Ask me again in a month.
TF: Does your personal style differ from the clothes you design?
LS: No, my personal style only evolves as the clothes I design evolve or vice versa.
TF: What designers do you like?  Do you keep up with what everyone else is doing?
LS: I absolutely look up to many designers…and there are plenty out there. Some of my favorite local inspirations are independent designers such as SANS-by Lika Volkova, Jazmin Shokrian. Brands such as JoyRich, Brown Sound, Mike and Chris, Nice Collective. I really love the Japanese designers Undercover, Junya Watanabe, Comme de Garcon, Number (N)ine. I try to keep up as best I can, it helps to keep things fresh and see what other designers are thinking about and how they solve problems.
TF: If you could dress anyone, who would it be?
LS: The kids who play BikePolo… that would be awesome to see someone wearing ClothLogic while riding their fixed geared bicycles.
TF: How is the recession affecting your label?
LS: Our Business is actually seeing an increase in sales.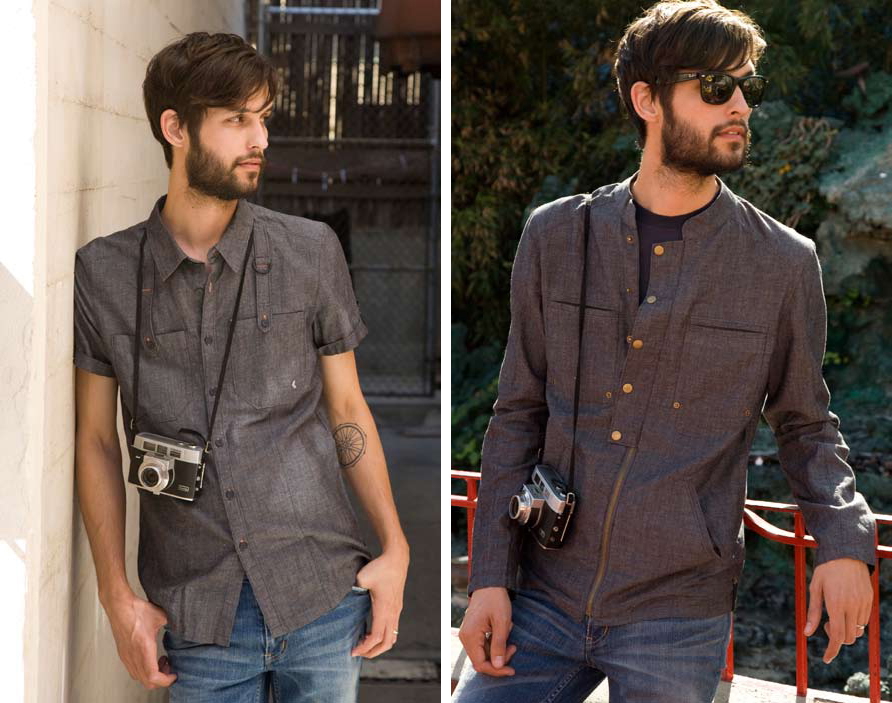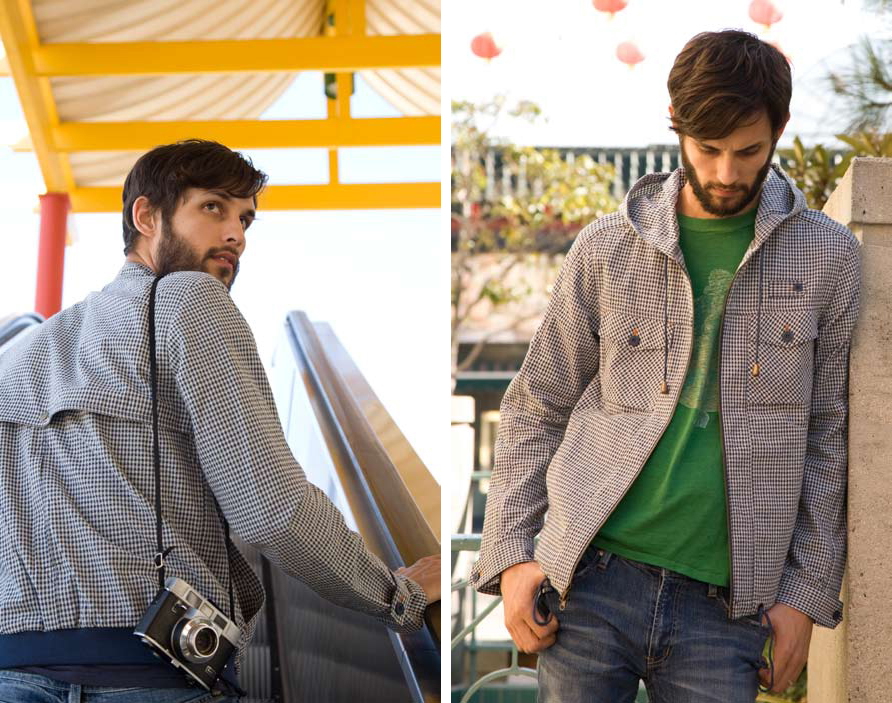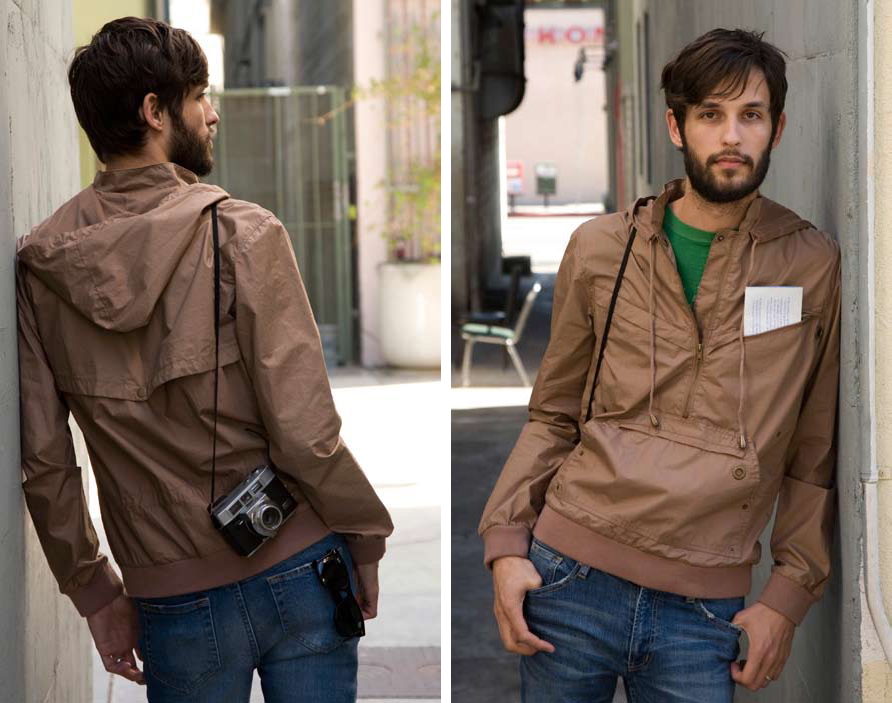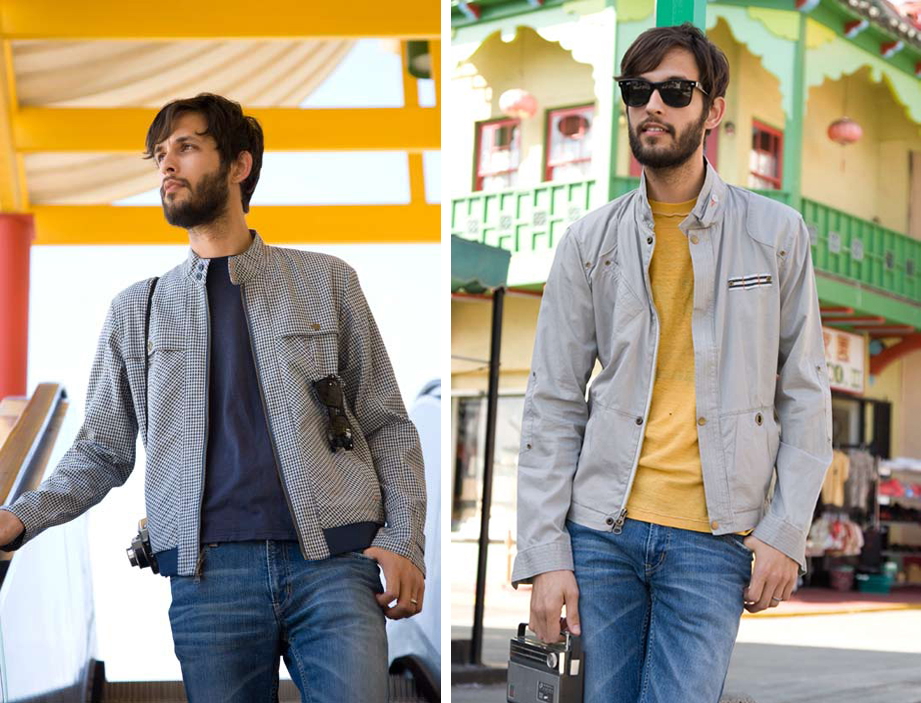 Pictures courtesy of Cloth Logic