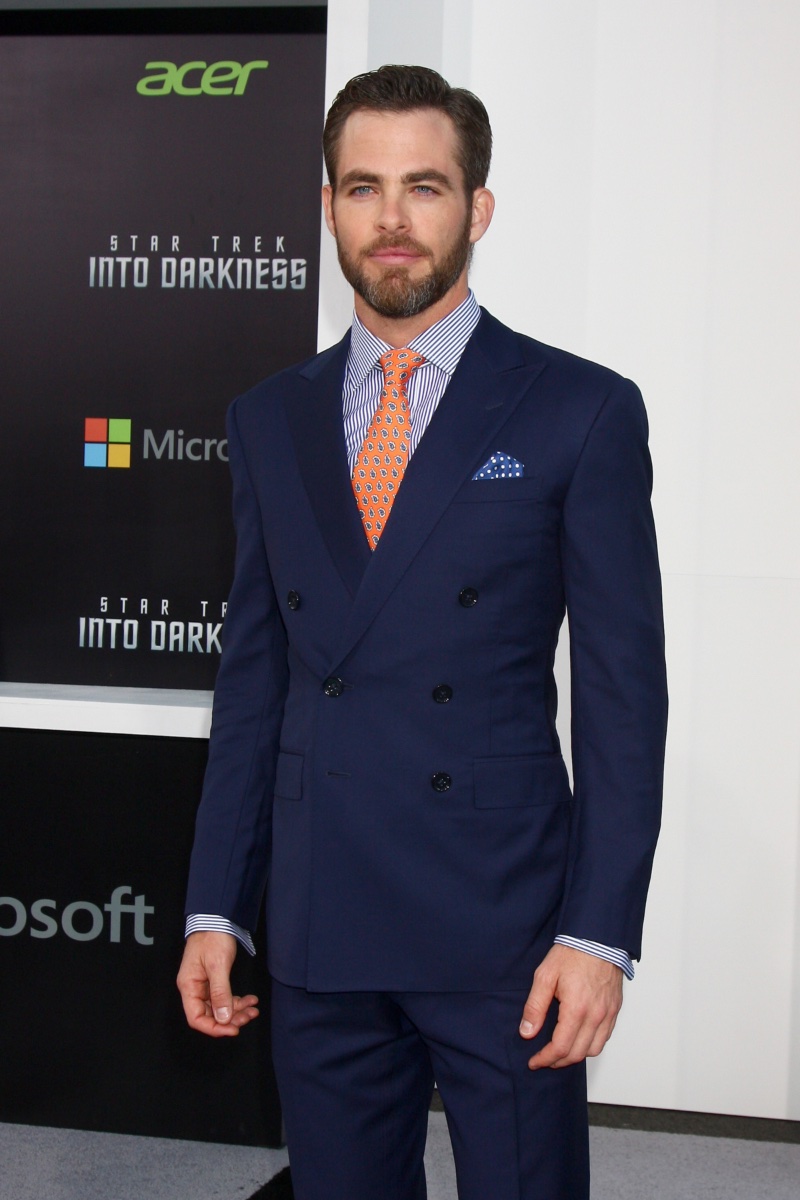 Elegance and flair fused as Chris Pine appeared at the Los Angeles Star Trek: Into the Darkness premiere. Gracing the Dolby Theater on the 14th of May, 2013, in the sun-drenched state of California, Pine exuded sophistication in an exquisite ensemble from Ralph Lauren Purple Label.
Chris Pine in Ralph Lauren
The charismatic American actor showcased a navy double-breasted suit, impeccably tailored to accentuate his commanding presence. Complementing the suit, Pine sported a blue and white striped dress shirt, adding a touch of classic panache to his attire.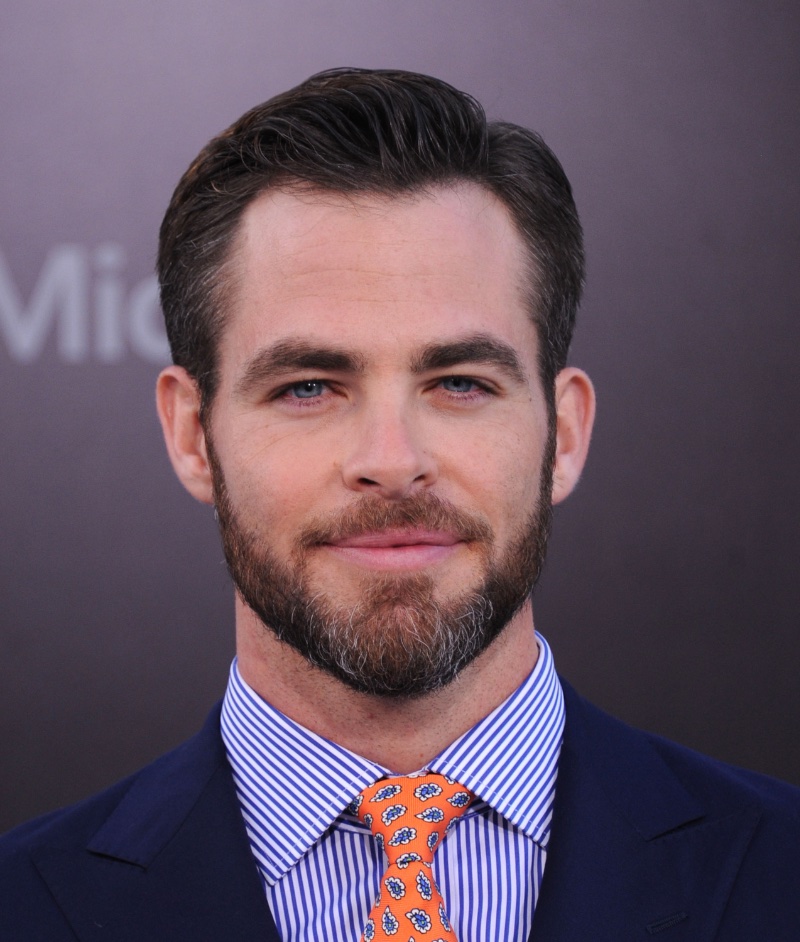 A tasteful burst of vibrancy emerged as Pine adorned himself with an orange and blue paisley print tie, injecting a hint of playful exuberance into his polished outfit. The ensemble reached its zenith with the addition of great brown leather brogues, sealing the deal on a look that genuinely embodied the epitome of cultivated charm.