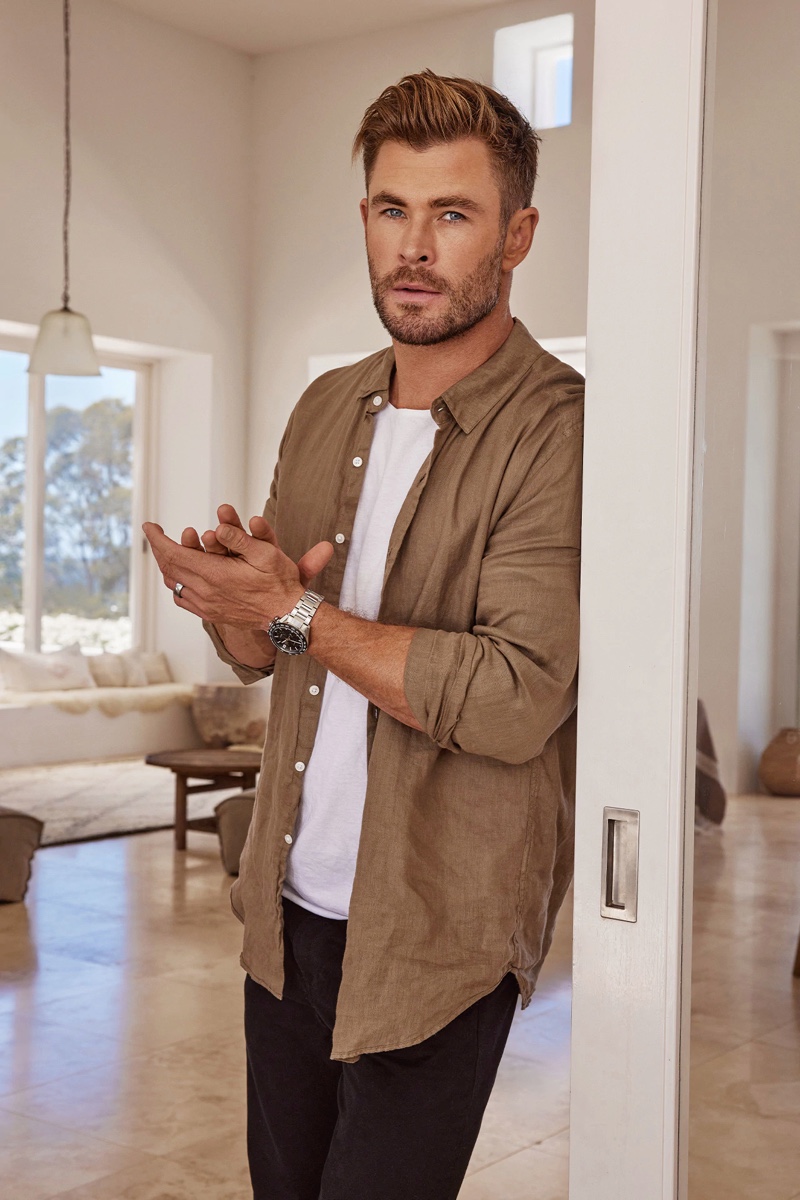 TAG Heuer takes us to Byron Bay, where the label reunites with Chris Hemsworth for a new campaign. The brand ambassador fronts a fresh outing to showcase TAG Heuer's Connected and Carrera Sport Chronograph watches. The Connected watch offers a modern style option with an immense versatility that can take your look from sporty and casual to refined and classic. For example, the Connected features the option of matching straps and dials, offering a rubber or stainless steel and titanium finish.
Related: Take 5 Ads – Chris Hemsworth for TAG Heuer, Simon Baker & Longines + More
On the other hand, Hemsworth makes a case for TAG Heuer's Carrera Sport Chronograph watch. The timepiece is an update on the iconic Carrera that launched in 1963. The Carrera Sport Chronograph watch comes in four styles: an H-shaped link bracelet or an alligator strap. A slimmer profile and lighter fit make the watch more sporty, but it is still the perfect accessory to dress up or dress down due to its versatility.
Chris Hemsworth TAG Heuer Campaign