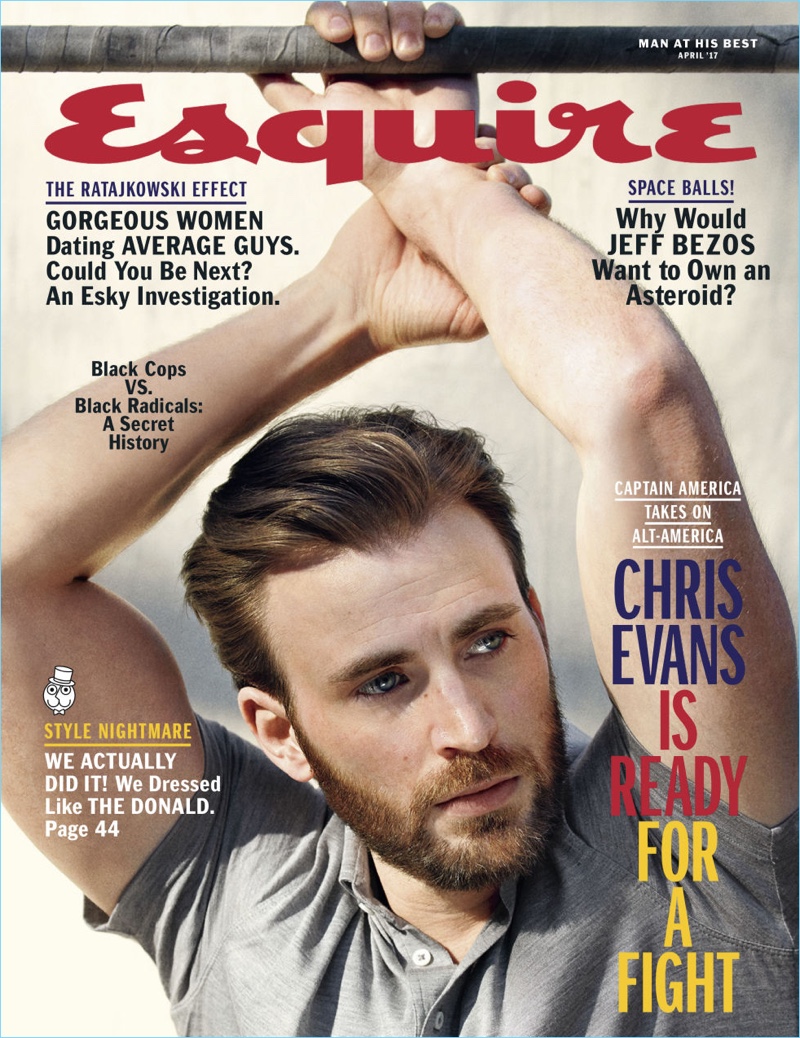 Chris Evans is Esquire's latest cover star. The 35-year-old actor graces the cover of the magazine's April 2017 issue. Linking up with photographer Mark Segal, Evans poses for casual images in a laid-back wardrobe.
Related: Chris Evans Promotes Captain America, Poses for Rolling Stone Shoot
Reflecting on his last moments at home before leaving for Hollywood, Evans recalls, "I know I'm going to L.A. in August. So I go home and that spring I would wake up around noon, saunter into high school just to see my buddies, and we'd go get high in the parking lot."
Evans continues, "I just f**ked off. I lost my virginity that year. 1999 was one of the best years of my life." Read more on Esquire.com.
Chris Evans Esquire Photo Shoot