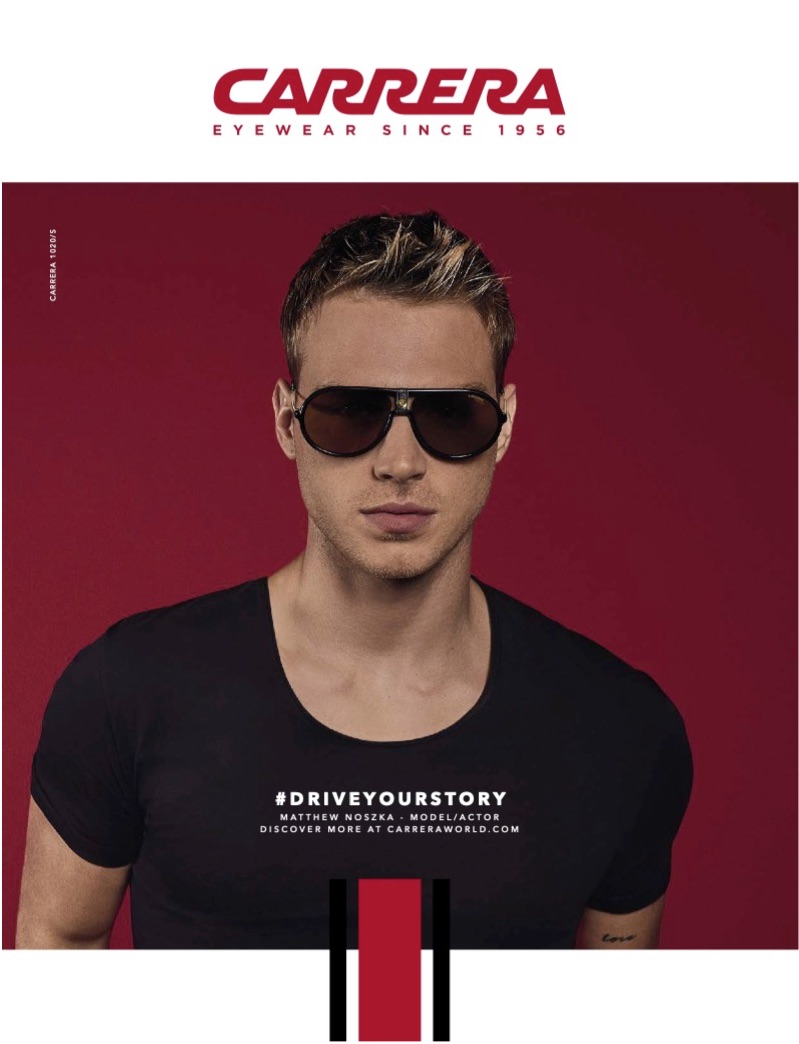 Carrera fuels a new season with Matthew Noszka as the face of its spring-summer 2019 campaign. The American model and actor links up with the label to sport its latest eyewear styles. Embracing a black wardrobe, he appears before a red backdrop in Carrera's shades and optical glasses. Matthew also stars in a video where he discusses his modeling career and more. Watch the engaging video below.
Related: Matthew Noszka Goes Western in Denim for GQ Germany
Carrera Spring/Summer 2019 Men's Campaign
Matthew Noszka is the American dream brought to life. Born in the suburbs of Pittsburgh, he has always followed his dreams, working hard to make them a reality. He started as a kid with the dream of playing in the NBA, following the path of his grandfather who was a professional basketball player for Boston Celtics. Then one day, while working during summer after college as a construction worker, he posted a selfie on his Instagram account, shirtless and smiling.

Matthew was immediately noticed and contacted by a model agency, that in a few weeks brought him from building walls to being on every wall in many different international advertising campaigns. He started traveling the world for both advertising and fashion.

Then he decided that his dream could be even bigger and started casting for movies and tv shows. And again, he succeeded, getting his first roles and finally starring as Jackson Ellis, who has become the main character in the third season of the Fox television series Star. But this is not enough. Matthew is always ready to restart from scratch and reinvent his dreams. Because before reaching anything, you must be sure you've found your own road.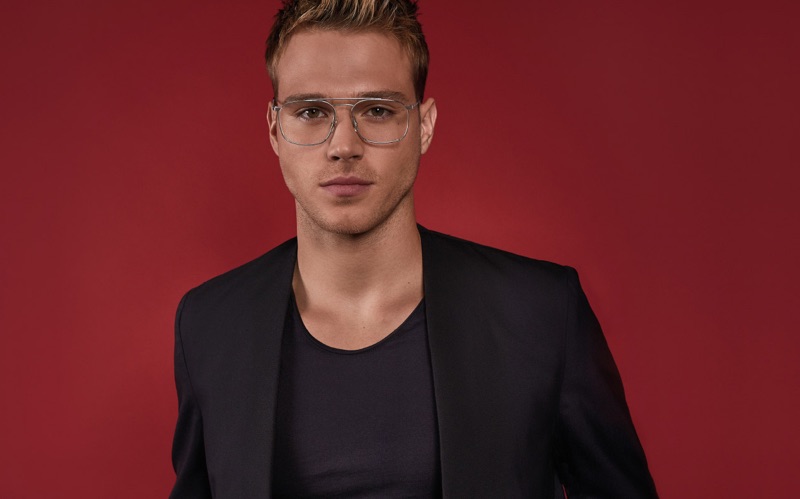 Matthew Noszka for Carrera Spring/Summer 2019