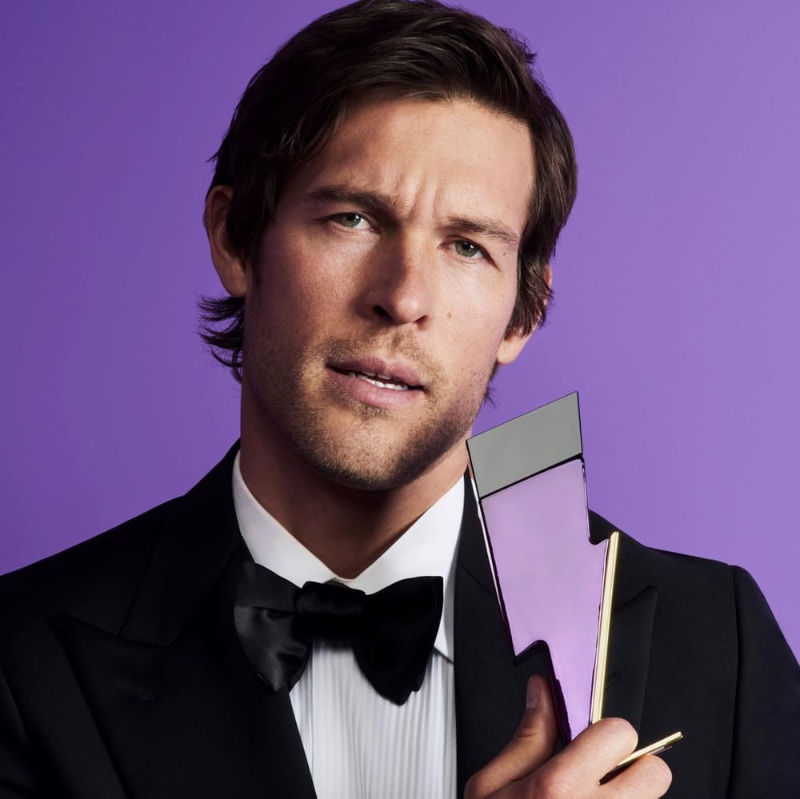 Carolina Herrera, renowned for its sophisticated flair, delivers again by unveiling its latest men's cologne, Bad Boy Dazzling Garden. The Carolina Herrera Bad Boy Dazzling Garden advertising campaign sets the stage for this olfactory narrative. Here, the magnetic presence of the modern Bad Boy, model Josh Upshaw, becomes undeniable. 
Carolina Herrera Bad Boy Dazzling Garden Ad
Josh Upshaw seamlessly carries the legacy of Carolina Herrera's elegant lineage in a tailored tuxedo. Opposite him stands the ever-enchanting Karlie Kloss, embodying the spirit of Carolina Herrera's leading lady. Together, they paint an image of charisma and allure, emblematic of the brand's aesthetic.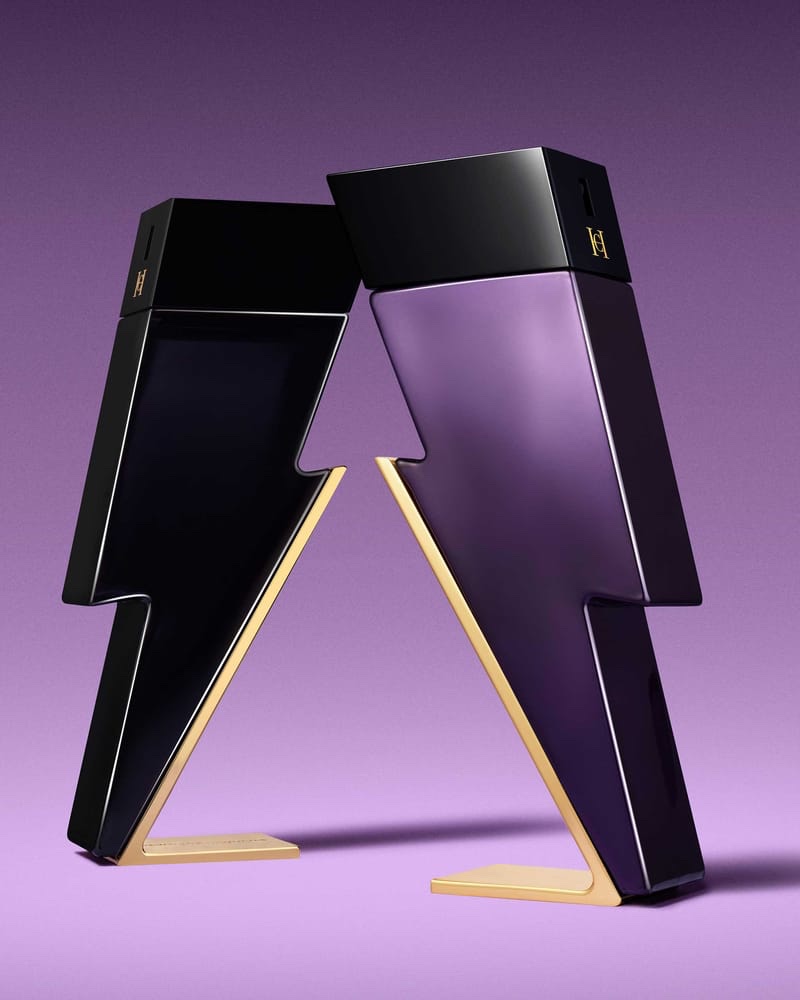 Drawing one's attention, the Bad Boy Dazzling Garden Eau de Toilette stands out. Encased in a purple and gold lightning bolt collector's bottle, the woody cologne tells a captivating tale.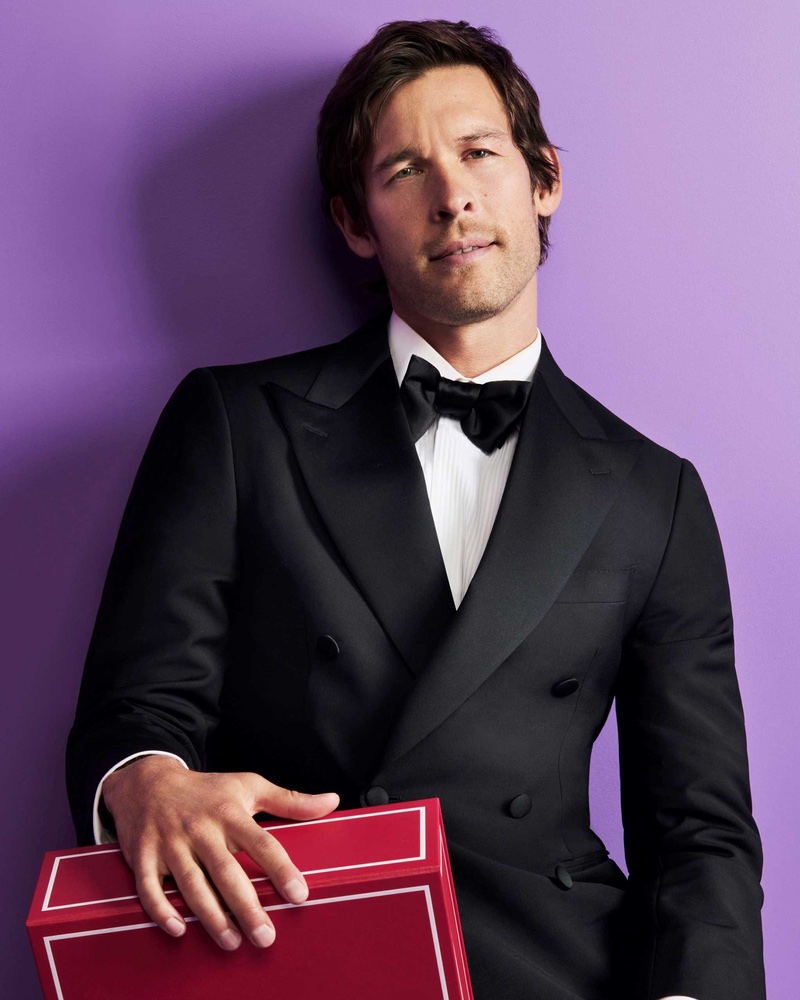 Carolina Herrera Bad Boy Dazzling Garden enchants with electrifying smoky sage, intertwining with herbaceous cannabis and the comforting embrace of warm leather notes. As the aroma unravels, top notes of refreshing grapefruit meet the subtle heat of white pepper.
Following closely are the heart notes, where the earthy depth of vetiver dances with the crispness of clary sage. Concluding this journey, the foundation settles into the rich embrace of tonka bean, complemented by the warmth of cocoa.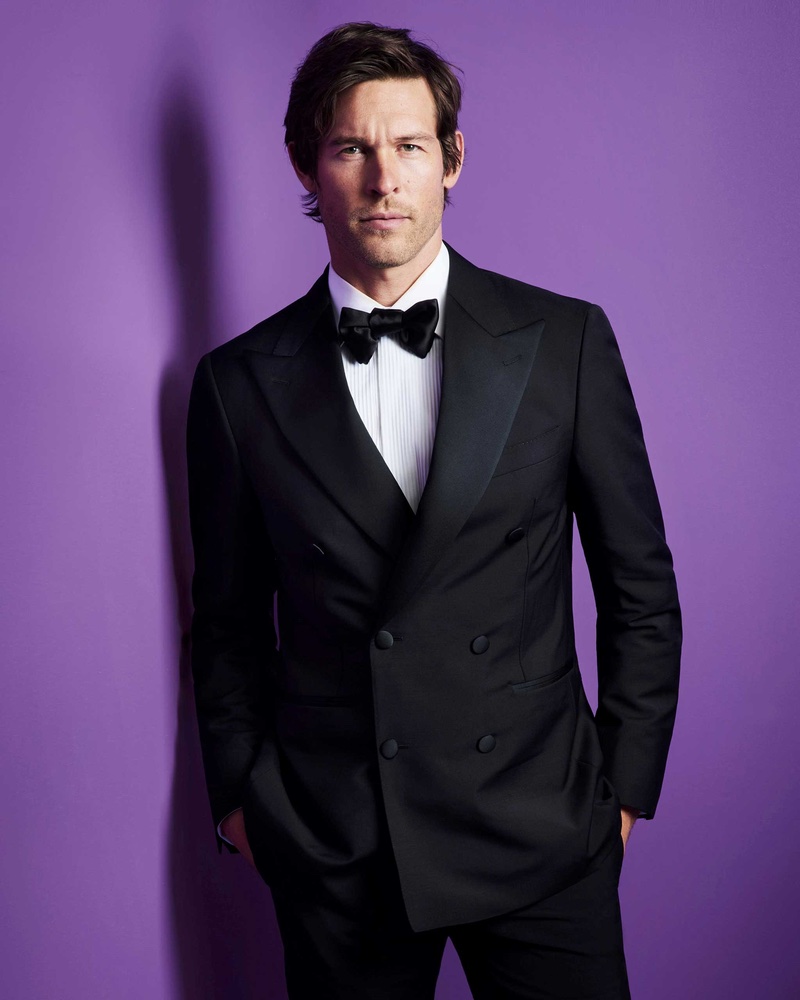 Both sensual and bold, Carolina Herrera Bad Boy Dazzling Garden is versatile and equally suited for day's adventures and night's mysteries. With its unique combination of charm and luxury, the Bad Boy Dazzling Garden ad truly encapsulates this fragrance's essence.