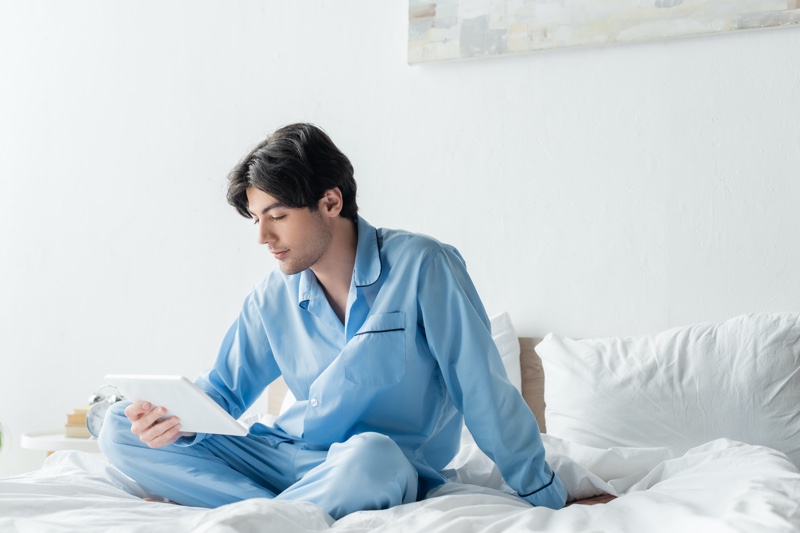 After a long day of hard work, it is apparent that you need time to rest. So both men and women use pajamas. Some men put on sleepwear or pajamas when they get home from school or work; some wear them when going to bed, and some wear them as they hang around the house. So there are several reasons why men would want to wear them. In addition, there are specific pointers to consider when choosing the right pajamas for men. Reading through the tips below would be best to guide you in buying the best men's pajamas.

Color
For a wonderful night's sleep, you need to consider the color of your pajamas. The calm impact of purple and pink colors loved by women lowers the heart rate, thus creating a suitable environment for a sound sleep at night. Blue pajamas are also known for their calming effect on nerves using their mild characteristics. You can fall asleep easily when wearing blue mens silk pajamas. Yellow is also said to have a soothing impact and allows people to fall asleep fast. So even the color of the pajamas can make a difference when it comes to sleep.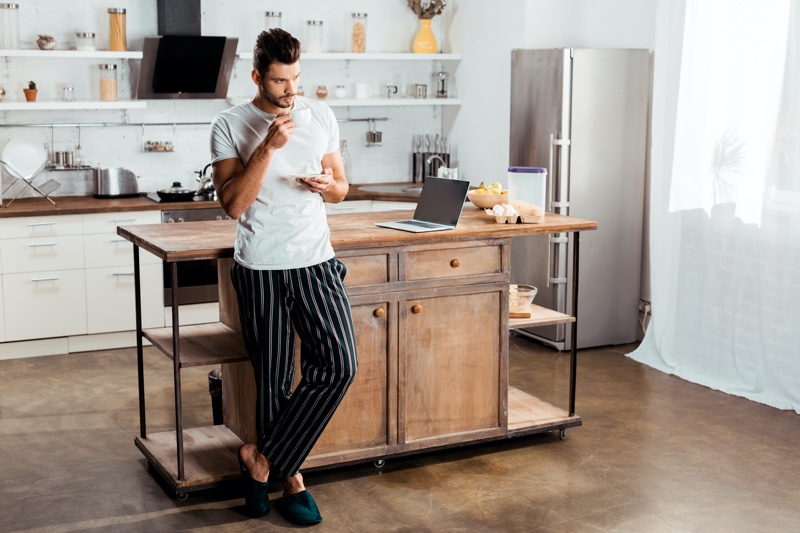 Style
This is a crucial factor indeed when purchasing men's pajamas. It is essential to select the right pajama style for the right situation. There is a variety of pajama pants that men can choose from, especially the cotton and linen ones best for summer when it's hot; some prefer pajamas made from comfortable and soft materials, like silk pajamas for men. Others also like to wear tight-fitting ones or loose-fitting ones.
Measurement
Measurements of pajamas vary from one supplier to another. However, most reliable suppliers issue their clients measurement guides for easy matching body and pajama sizes. Pajamas are meant to be very comfortable and not tight. They should allow you to move and slide freely through the bed while sleeping. Men's silk pajamas are an excellent option for an easy night's rest. If you doubt, you can go for a slightly bigger size that can easily fit well.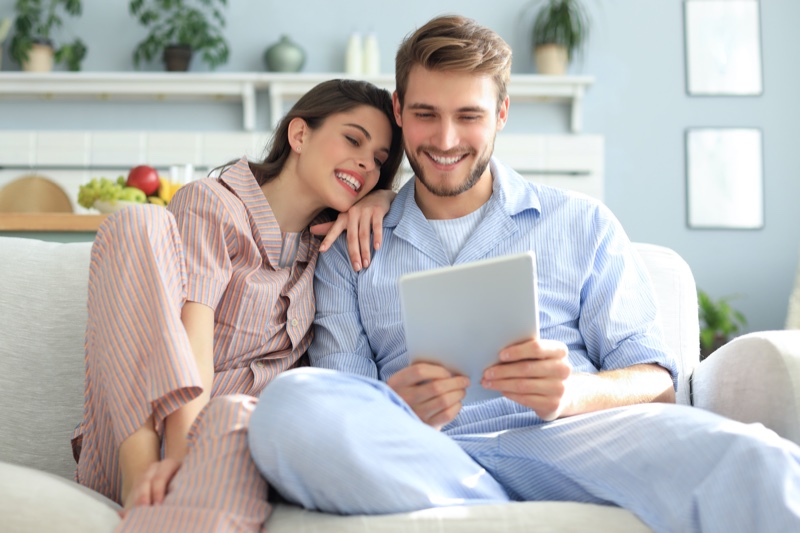 Quality of Material
The quality of the material is a crucial factor to consider, as you want your sleepwear to be more comfortable than t-shirts and sweaters. From reliable suppliers, you find that cotton is the most commonly used material, mainly because its absorbent nature enables the body to stay dry. However, other materials that are also strong and comfortable, like silk from natural fabrics, produce excellent sleepwear. There are two types of silk, synthetic and genuine. So it would be wise to choose according to your budget as the fabrics' prices vary.
Conclusion
Having a good sleep requires more than having just the time for rest. Having the correct pajamas for bed is also known as creating a better conducive environment for sleep and a true luxury for every man. After reading and paying attention to the tips above, you should get on the right track when it comes to style, measurement, color, and material quality. In a comfy pair of pajamas, you can wake up every morning feeling refreshed.