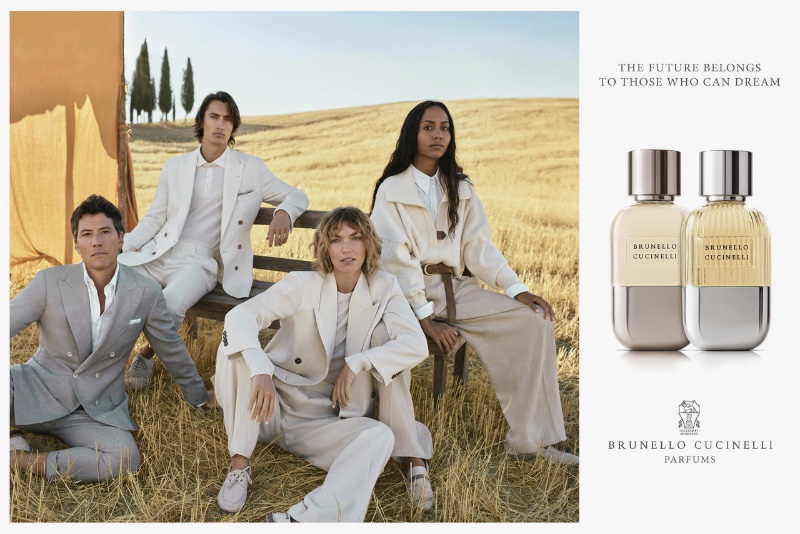 The October 2023 launch of Brunello Cucinelli Parfums is announced with a stirring, poetic message: "You've always existed and are reborn every day. You see dawn before everybody else. Original Idealists, visionaries. You feel in the air the scent of a new world. Your time has come. The future belongs to those who can dream."
Brunello Cucinelli dedicates its fresh line of fragrances to dreamers, celebrating the limitless power of imagination and the courage to imagine unknown territories and unformed worlds.
Brunello Cucinelli Parfums Campaign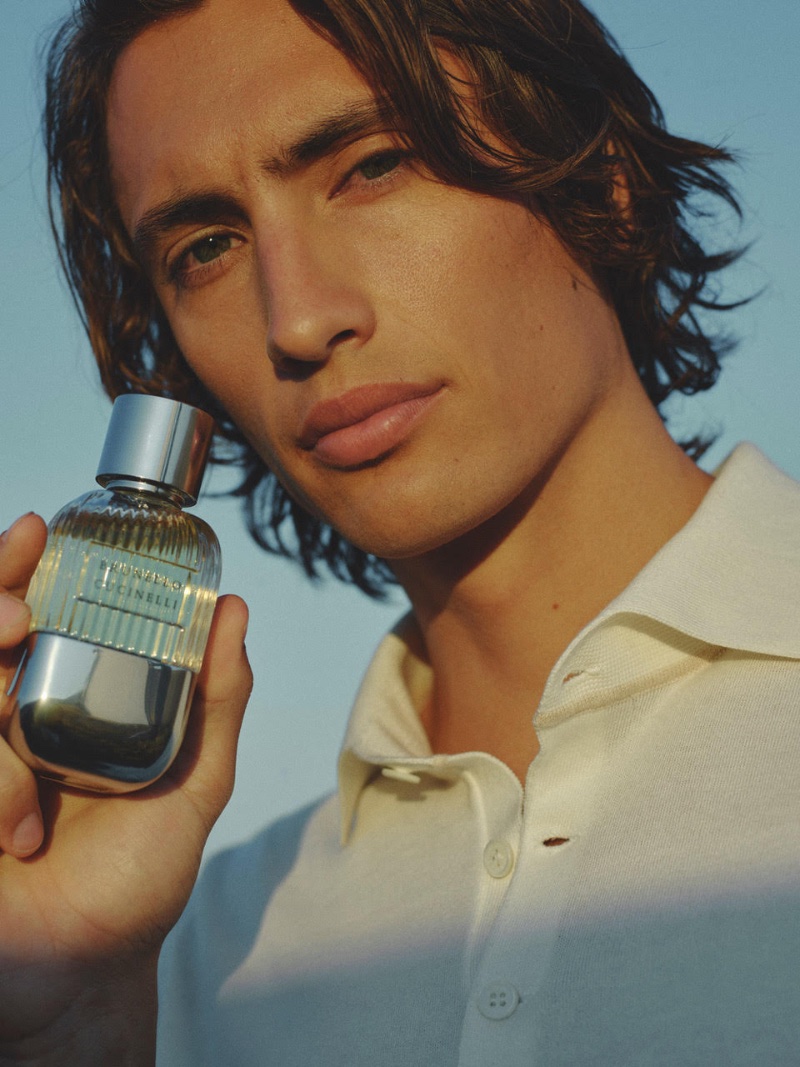 The ethos of Brunello Cucinelli Parfums is captured in a stunning campaign shot by Hunter & Gatti, with model James Turlington headlining Brunello Cucinelli pour Homme. He's joined by a diverse cast, including Arizona Muse, Antwaun Sargent, Gabriela Richardson, Closet Yi, Anna of the North, Jorge Roman, and Boniface Verney-Carron.
The sun-dappled campaign photos are set against a peaceful countryside backdrop, adding to the dreamy, serene mood. The models' hair styled by Jordi Fontanals and makeup by Victor Alvarez personifies the brand's romantic, idealistic message.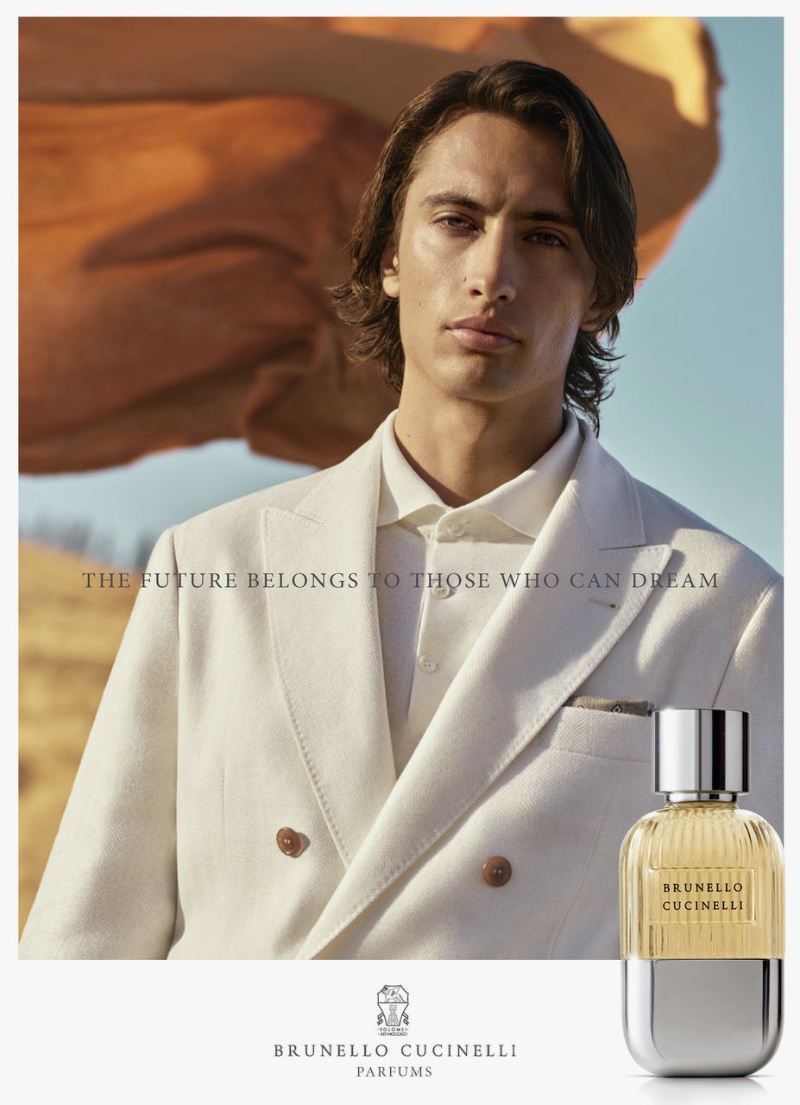 Brunello Cucinelli Parfums is a heartfelt homage to imaginative voyagers who chart their course guided by the scent of dreams and ideals. Brunello Cucinelli pour Homme takes its cues from the sensations that waft in the air while wandering through the countryside. It offers a sensory journey that starts with each new day's dawn, brimming with infinite possibilities.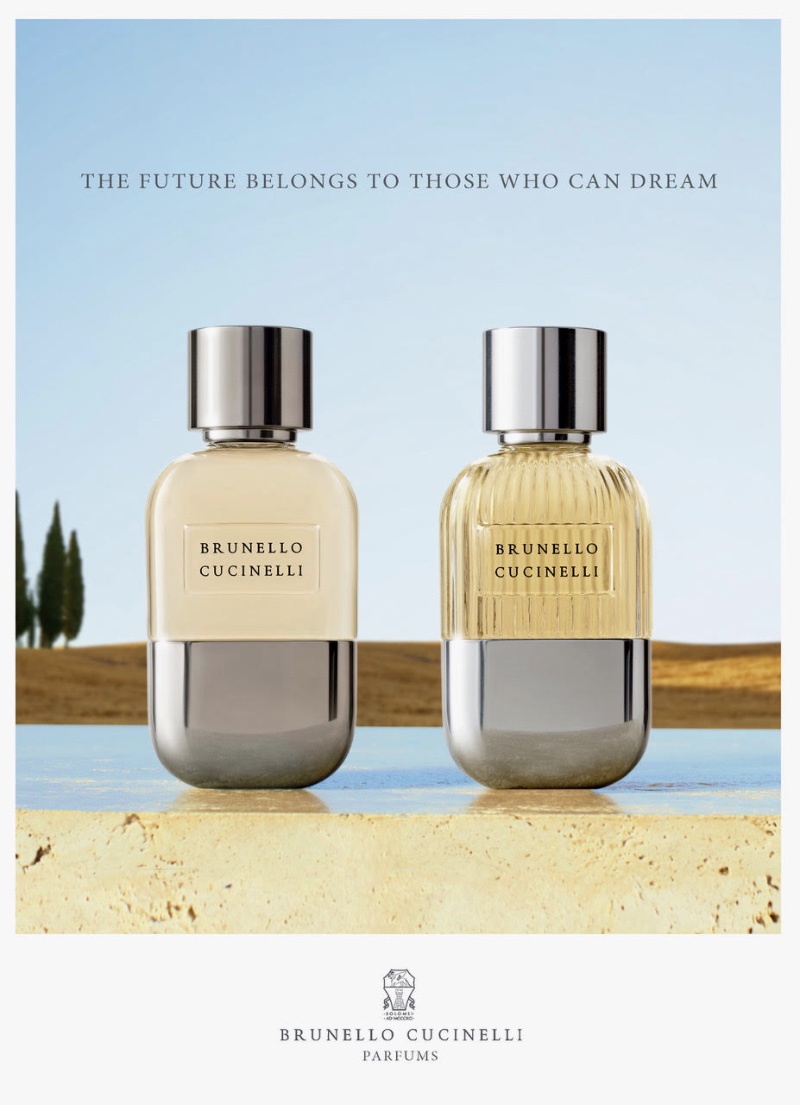 Perfumer Olivier Cresp of Firmenich describes his inspiration: "Looking at the images of Solomeo, I was struck by the beauty of the rows of cypresses which stand out against the blue sky. This was my starting point. I thought of a perfume based on notes of woods and resins, elegant and distinctive."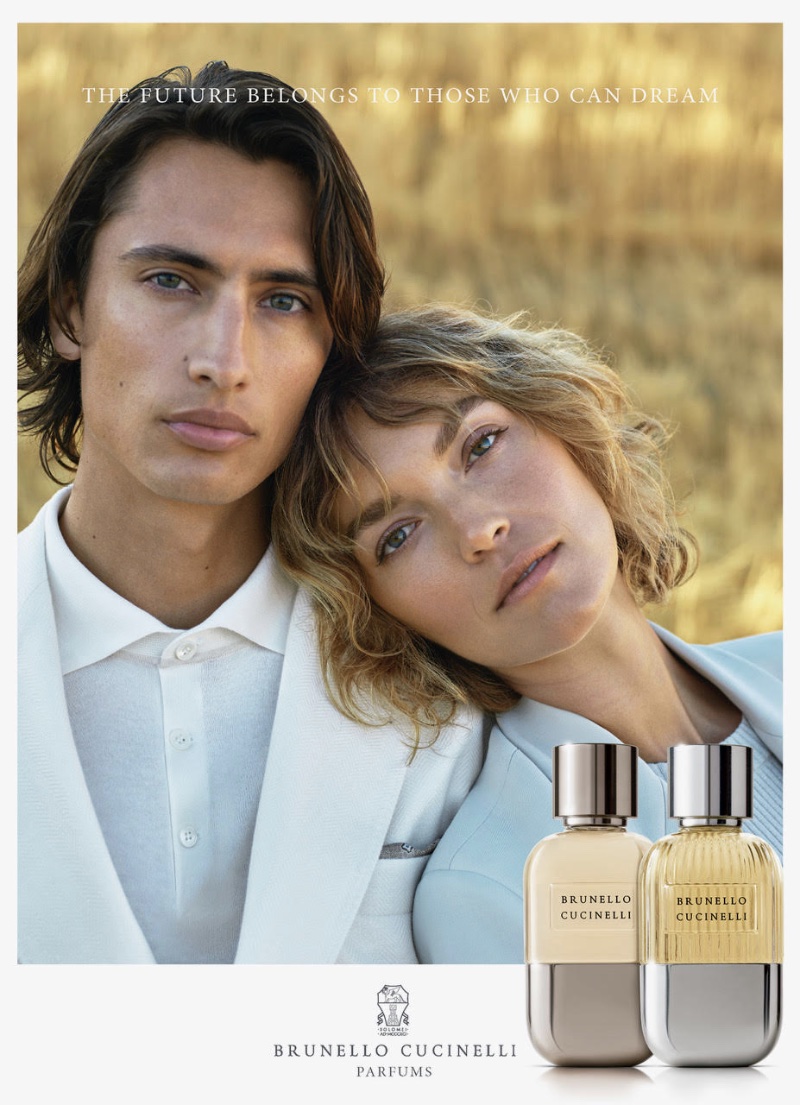 Cresp points to the key ingredients—cypress and juniper—that lend the fragrance its unique, timeless character. The French perfumer adds, "The freshness and brightness are given by bergamot and lemon, typical Italian ingredients, and by spices such as pepper and ginger. I chose the best natural quality ingredients to create a perfume beyond trends, which can be loved by all generations, like a cashmere garment that is handed on from father to son."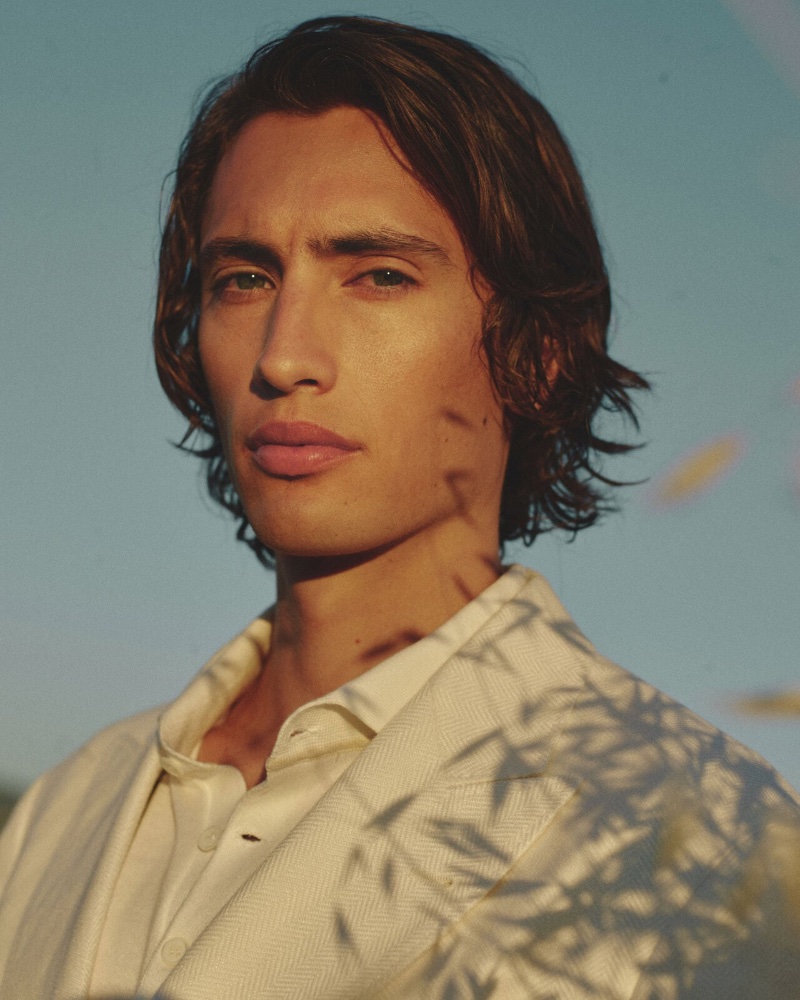 Brunello Cucinelli pour Homme notes include black pepper, bergamot, ginger, cypress, juniper, angelica, clary sage, ambrox super, and clearwood. Its composition is an interplay of Hesperidian and spicy notes, creating a refreshing opening reminiscent of a breeze rustling through the cypress trees of the Umbrian countryside.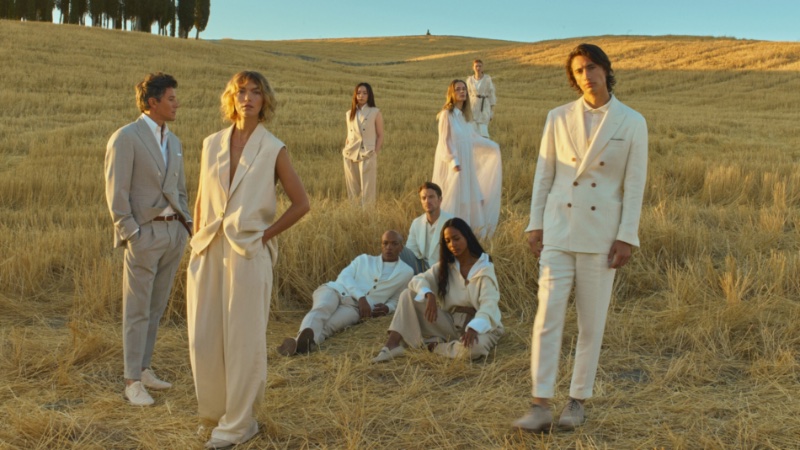 A cypress accord gives the fragrance a lively intensity, which is balanced by the warm amber base notes. This harmony makes for a scent that is as alluring as it is versatile, resonating with the brand's timeless elegance.