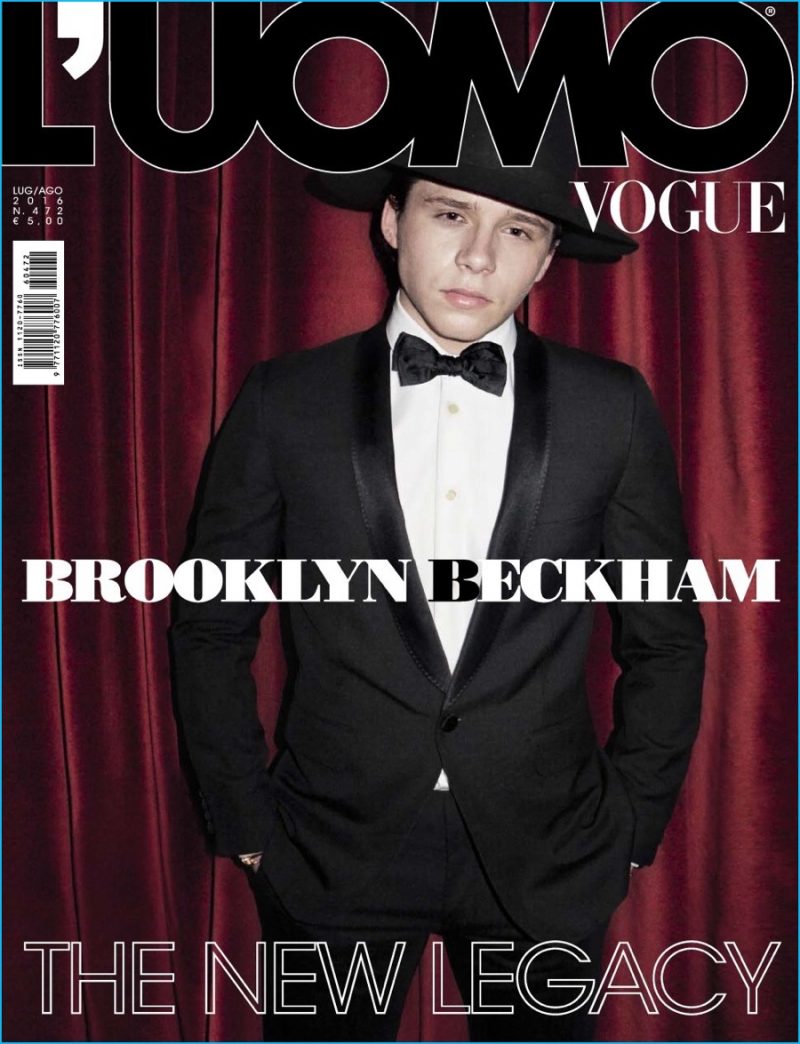 Brooklyn Beckham dons a felt hat and sharp tuxedo as he covers the July/August 2016 edition of L'Uomo Vogue. The 17-year-old graces the pages of the Italian magazine, photographed by Terry Richardson. Tackling eclectic styles from the likes of Valentino and Saint Laurent, Beckham enjoys a designer wardrobe, courtesy of stylist Robert Rabensteiner.
Following a campaign for Burberry, where he acted as photographer, Beckham talks about his love for photography and experience. He shares, "I studied photography in high school and straight away I knew it was something I was interested in." Looking forward to a career in photography, Beckham continues, "When I left school I started shooting in my spare and time and really started enjoying it. I bought a few books and then I ended up interning for David Sims on a couple of shoots." Discover additional reading.
Related: Brooklyn Beckham Covers Vogue China Me, Romeo Rocks Burberry
Brooklyn Beckham L'Uomo Vogue Photo Shoot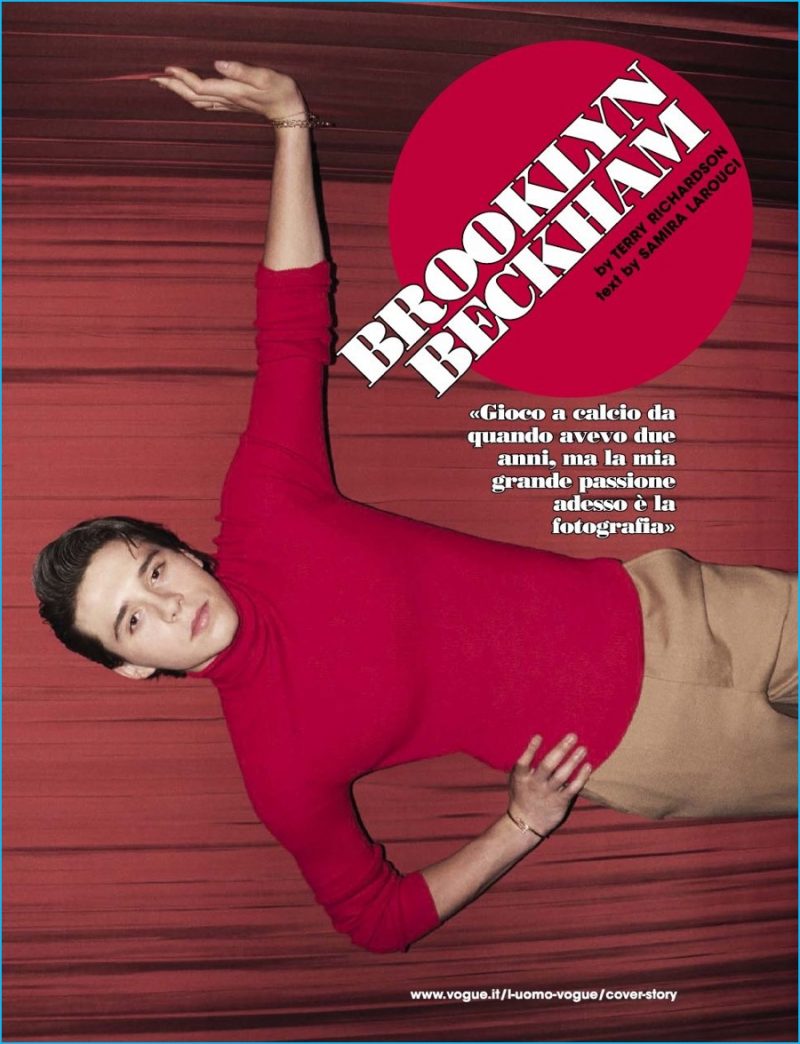 Asked about photographers he follows, Beckham says, "I love Steven Meisel and David Sims' work. I think they're both amazing photographers. I want to be at the same level as them one day." Changing gears and discussing his personal style, Beckham admits, "I really respect fashion but I don't follow trends, to be honest. I'm much more into skateboarder style clothes, but I really like fashion photography, portraits and stuff like that. You know, and being able to come up with creative concepts." Read more on Vogue.it.