The face of luxury fragrance Versace Eros, model Brian Shimansky has no problem channeling his inner Versace adonis for the Italian fashion house's Versace Eros Pour Femme campaign. Brian joins blonde Dutch bombshell Lara Stone for the campaign video, which features the two as magical lovers at night.
Watch Versace Eros Pour Femme Commercial
The official campaign synopsis reads, "The primal power of a woman explodes in the passionate fragrance Versace Eros Pour Femme. A contemporary legend, bursting with the passion of when Eros meets his true love. An invitation to surrender to desire embodied in a radiant and sensual essence."
Versace Eros Pour Femme Behind the Scenes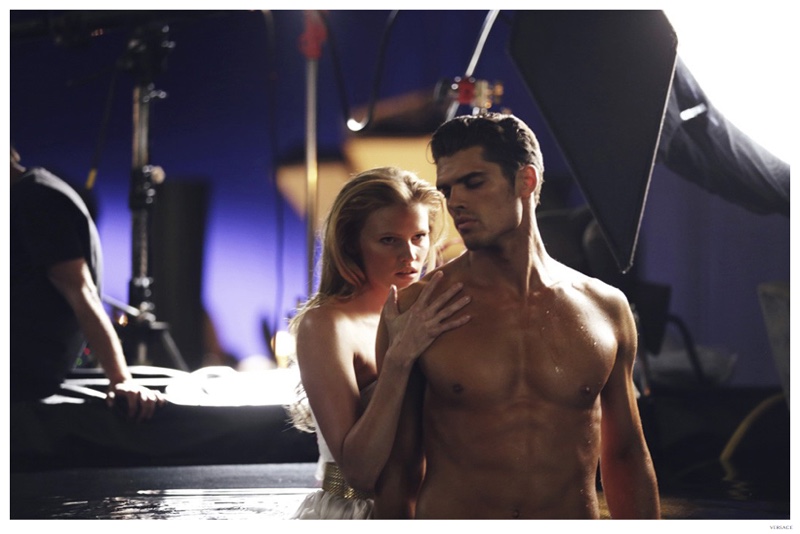 Reprising his role as Versace's picture-perfect adonis, model Brian Shimansky joins Lara Stone for the campaign shoot of the label's latest scent, Versace Eros Pour Femme. The new addition is a female complement to Versace Eros Pour Homme. For the steamy campaign, Brian and Lara connect with fashion photographers Mert & Marcus.