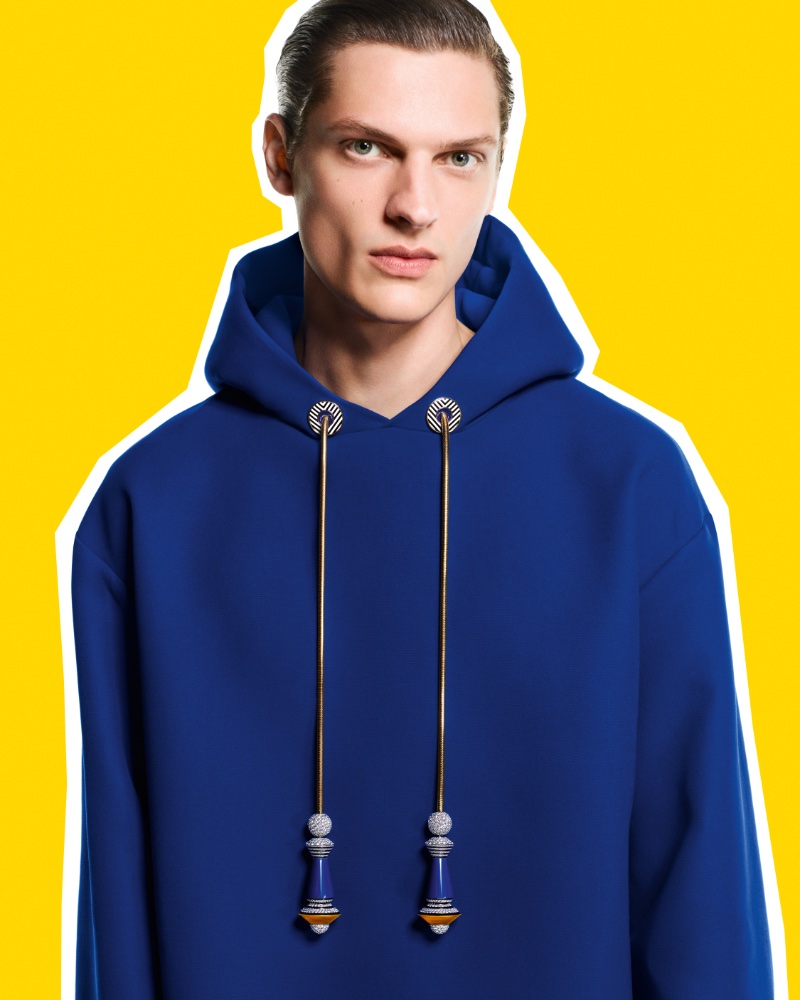 Parisian luxury brand Boucheron is making waves with its new Carte Blanche "More is More" High Jewelry collection. Designed by Claire Choisne, the Creative Director of Boucheron, the collection defies conventions in an ode to joy and positivity. Responding to the somber mood cast by successive lockdowns during the pandemic, this new approach to High Jewelry disregards traditional restrictions on size, shape, or materials.
Boucheron Carte Blanch "More is More" High Jewelry Collection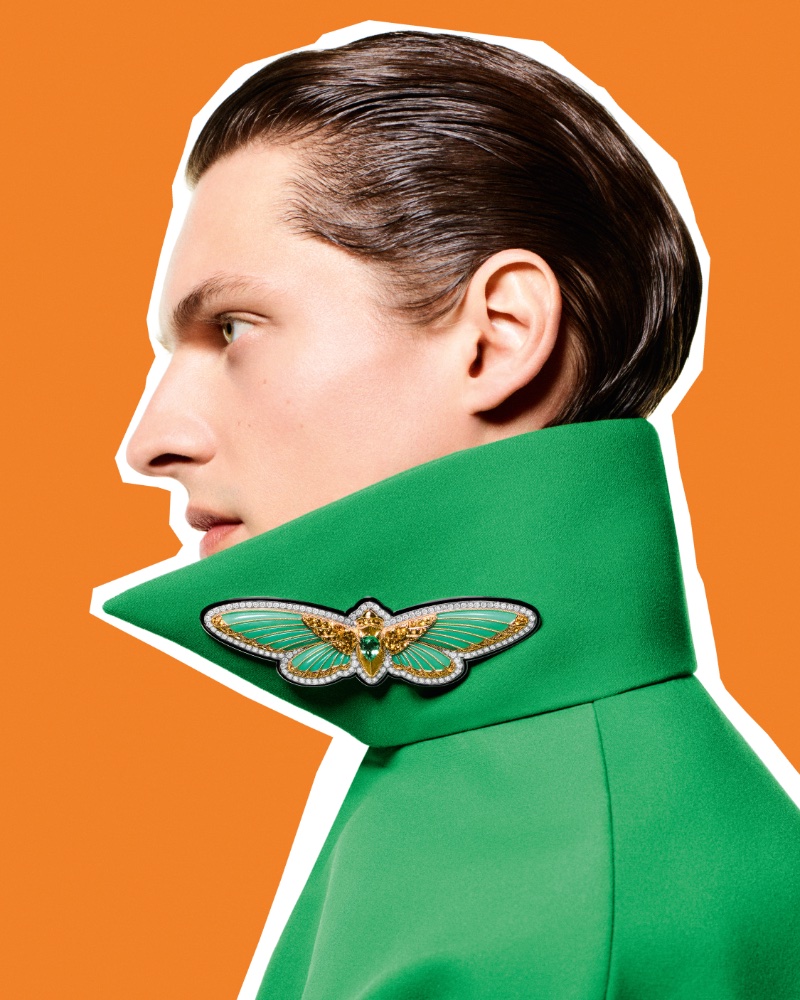 Drawing inspiration from vibrant pop art, the rebellious spirit of Memphis artists, and perspectives unbound by rules, the "More is More" collection represents a bold departure from tradition. The mood boards for the collection burst with pop colors, exuberant styles, geometric designs, and playful kitsch motifs—resulting in statement pieces like an excessive necklace blanketing the chest and two-dimensional jewels that spring out like sketches on paper.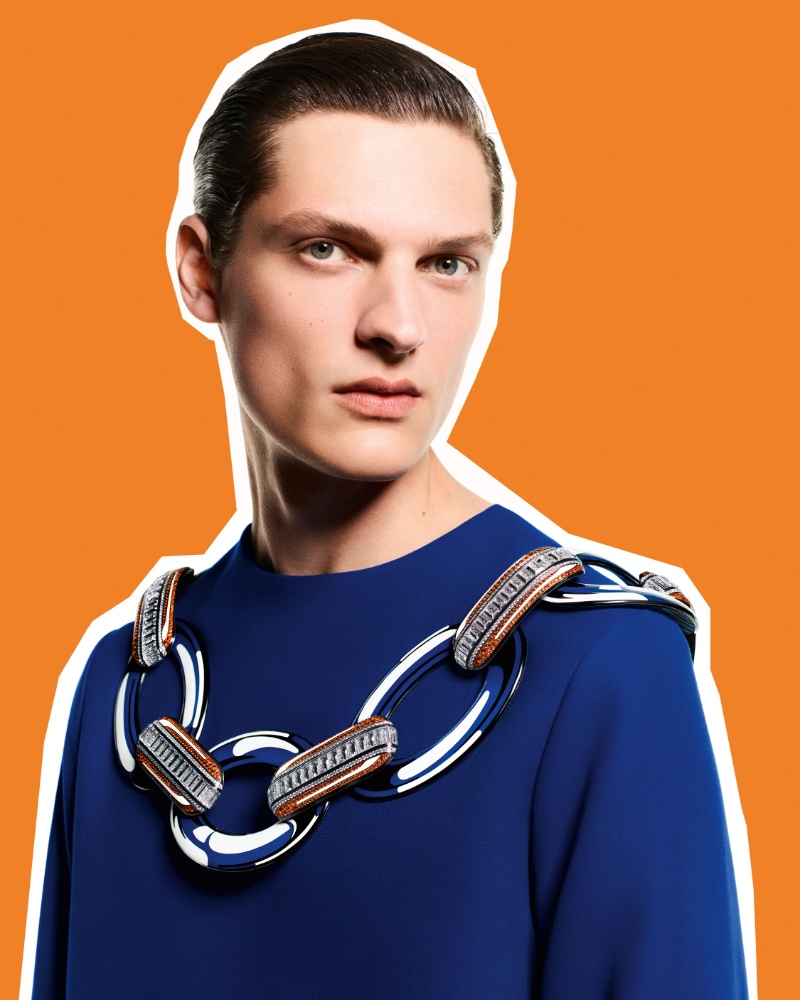 French model Valentin Caron, the face of this new campaign, exhibits the collection's spectacular pieces, showcasing Boucheron's innovative use of materials and technological advancements. The assemblage of different materials, stones, diamonds, and colors pushes the boundaries of High Jewelry, challenging traditional notions of what's considered precious.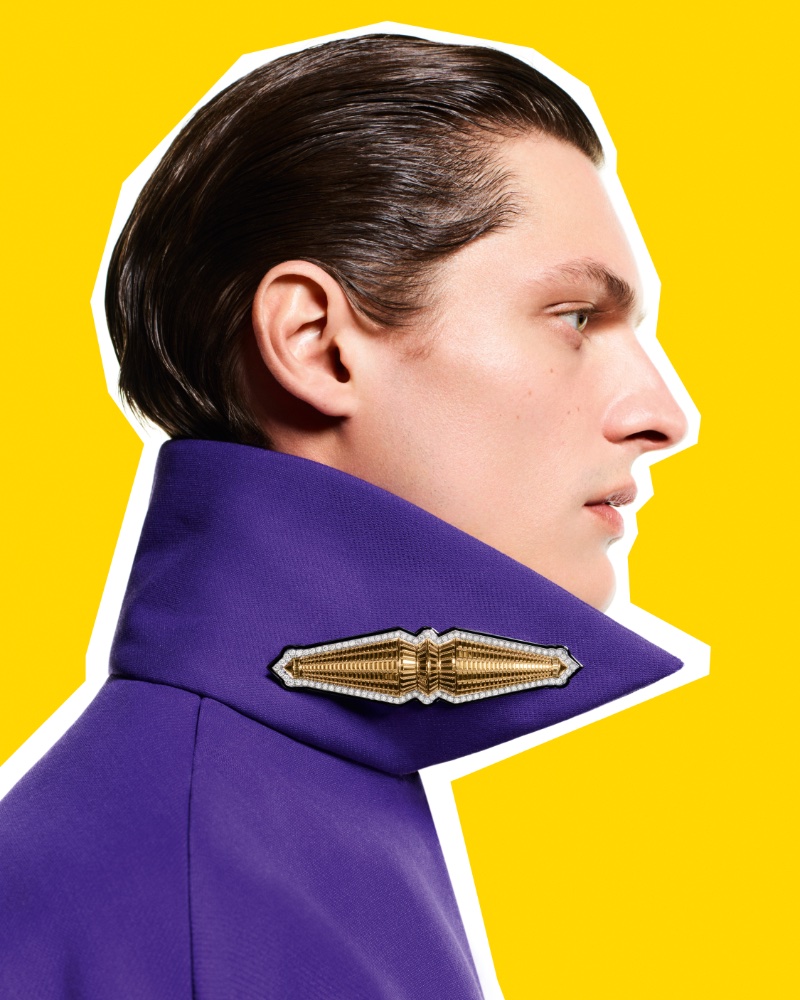 With the "More is More" collection, Boucheron celebrates the enthusiasm, joy, and emotion that have been the core values of Maison Boucheron for the past 165 years. This collection is about embracing the extraordinary, turning ordinary accessories into masterpieces of self-expression and sophistication. With Boucheron proposing a genderless approach to its jewelry, the "More is More" collection is an exciting shift in men's accessories.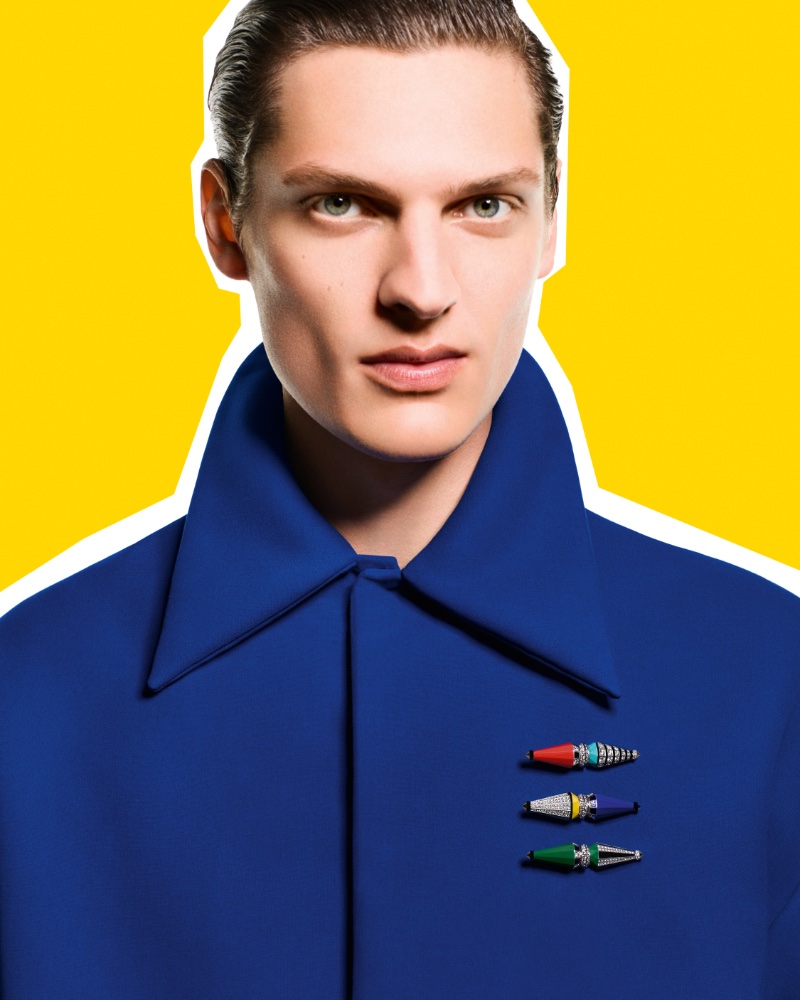 The collection is designed to transport us to a world where innocence welcomes beauty without constraints, enchantment thrives, sophistication appears effortless, and the world exhilarating. Boucheron's Carte Blanche "More is More" High Jewelry collection is indeed all about more: more creativity, more self-expression, more boldness, and a fresh wave of joy and positivity.